On a fundamental level, few individuals think both analytically and creatively—left brain, right brain stuff. But photographers are different, their work demanding technical mastery to make art. To celebrate the best in winter imagery, we asked seven photographers to talk about their most-loved shots, and then we chose a few dozen of our favorites.
Zoya Lynch of Revelstoke, B.C. is drawn to the etherial qualities of winter. Sunbursts and halos grace many shots, and her images bring a more conceptual quality to her backcountry photography. For this reason she chose to submit a silhouette of her sister Izzy for the 2017 Photo Annual, where the borders between mountains and humanity fade.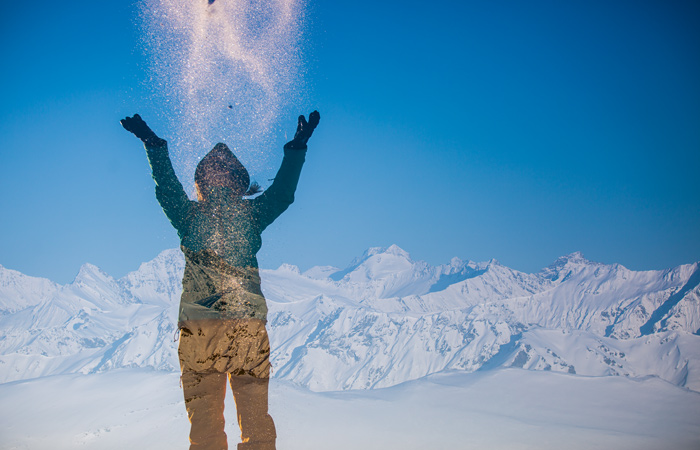 I took this photo of my sister Izzy while we were on a trip together in New Zealand last summer. We had a few objectives, but for the most part we were just exploring. We were on a multiday hut trip the day this photo was taken, and we woke up early and went up to a ridge for first light. The skiing was not good—it was windy. That was the case for the whole trip. The quality of the snow wasn't amazing, so we were doing other creative photos.
I really love that backlit effect, and I had the idea of placing her in the image and blending the mountains in the background. To me this photo embodies the whole experience of backcountry skiing. I like this photo because it's not a documentation of what we did or where we went, but instead it's 100 percent pure feeling, sensation and emotion.