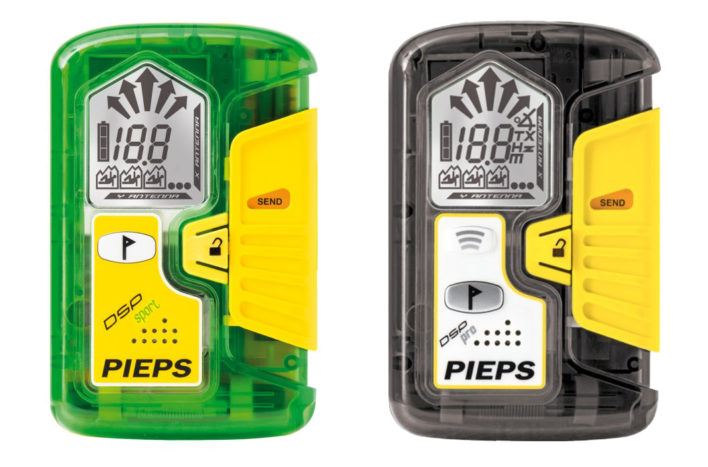 Pieps has formally issued a voluntary recall of its DSP Pro, DSP Pro Ice and DSP Sport avalanche transceivers. The Voluntary Product Correction program was announced on March 3, 2021 for beacons distributed in Europe, Asia, the Pacific and South America. Details on a recall in North America are forthcoming.
Black Diamond Equipment, a sister company of Pieps and the North American distributor of the Austrian brand's transceivers, has initiated a Fast Track voluntary product recall with the U.S. Consumer Protection Safety Commission (CPSC) for products in North America. Additional details will become available in the next few weeks, once CPSC approves Black Diamond's recall.
These announcements come after widespread concern that certain Pieps DSP models may be able to switch from send to search or be turned off without the user's knowledge. The Pieps DSP Pro and Sport models use a push-button locking mechanism, which is slightly raised off the beacon's face. When worn in the manufacturer's recommended harness or in a beacon pocket, the locking mechanism can reportedly be depressed, which may cause the beacon to switch into search mode or turn off without the wearer's knowledge.
On October 7, 2020, Christina Lustenberger started sharing a series of Instagram posts that detailed a potential flaw in the Pieps DSP Pro and Sport model beacons. The posts detailed an avalanche that had caught, carried and buried Nick McNutt while filming in Pemberton, B.C., and the rescue that was hindered by McNutt's beacon turning off. Lustenberger, who is a Canadian-certified ski guide, reached out to the guiding community with her observations. "I was surprised to see my email flooded with similar accounts, even dating back to 2017," Lustenberger said in one of her posts. "The problem being it can switch modes easily without the user's knowledge. Due to poor design the button wears out and no longer provides resistance allowing it to slide out of send mode."
Pieps issued a statement in October offering an upgrade to their latest generation of avalanche transceivers for those owning a DSP Sport or Pro transceiver. This recall formalizes the process for beacon replacement.
Find more about the official Pieps recall here.
Find Black Diamond's statement on the forthcoming North American recall here.
This is a preliminary report and we will continue to update this story as details on the North American recall become available.