Sam Coffey, a well-known skier from Aspen, Colo. and an industry representative who'd worked with brands like Salomon and Strafe, died unexpectedly on Monday. Coffey, the son of longtime Snowmass housing director Joe Coffey, was 29.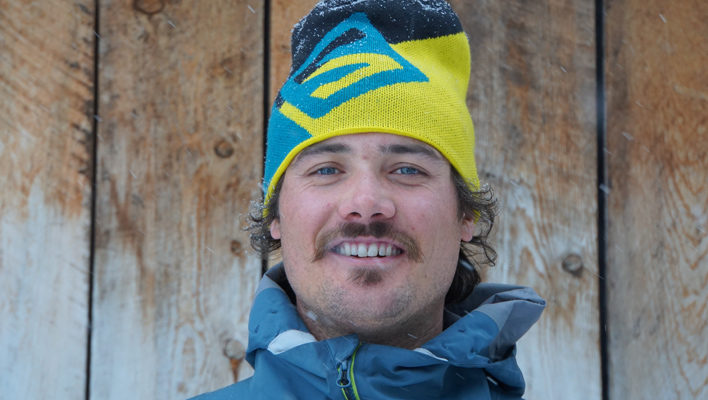 According to The Aspen Times, who confirmed Coffey's passing through his longtime friend and Aspen-based Olympian Wiley Maple, the skier suffered a stroke last Tuesday while on a surfing vacation in Cabo San Lucas, Mexico. Maple, who had been with Coffey prior to the incident but had returned to school, said that Coffey woke one morning with a headache and, after taking a nap, collapsed and was rushed to the hospital. According to the Aspen Daily News, Coffey was in a medically induced coma and underwent two surgeries before passing away on Monday. He is survived by his mother, Cathy, and his sister, JoAnna.
After growing up in Snowmass Village and graduating Aspen High School in 2008, Coffey attended the University of New Hampshire, where he studied business administration and skied for their Division 1 varsity ski team, focusing on downhill and super G. In 2013, during his third year at UNH, Coffey placed third in the slalom in the NCAA championships and was named to the Eastern Intercollegiate Ski Association All-East First Team. Later, he returned to Aspen, guiding whitewater rafting for Blazing Adventures before beginning work in public relations for Carbondale and Basalt-based businesses Backbone Media and rygr. There, he represented brands like Salomon, Strafe Outerwear, Black Diamond Equipment and Avatech.
More recently, Coffey left the full-time public-relations world to ski and travel more. "It has been an awesome place to work, but I am ready for a new chapter," he wrote in an email in April 2018, signing off from his job with rygr. "I'm headed to Europe for the remainder of the ski season to scare myself on the steep slopes of the Alps."
Last winter, Coffey returned to the Alps to serve as the ski technician on the World Cup circuit for Wiley Maple, who placed 30th in the downhill during the 2018 PyeongChang Olympics. Together with Maple, Coffey and several other longtime Aspen friends had formed the Freaks, a ski gang named in homage to Hunter S. Thompson and the "Freak Power in the Rockies" slogan of the writer's 1970 Pitkin County Sheriff campaign. "Everyone thinks we take this so seriously, but really we are just a bunch of friends who love to ski together," Coffey told The Aspen Times in April 2018.
Following Coffey's passing, friends and industry colleagues shared their remembrances widely.
"Sam's indomitable spirit and world class skiing will live on forever," World Pro Ski Tour wrote on Instagram.
"You left us too soon, Sammy. But there's not a single person in this world who will ever forget their time spent with you," Joe Johnson, Salomon's outdoor marketing manager, wrote. "From chairlifts and powder days to road trips, trade shows and product launches, I'll always treasure the time we had and the never ending stoke you shared."
A celebration of Coffey's life will be held on Aspen Mountain on Monday, Memorial Day.