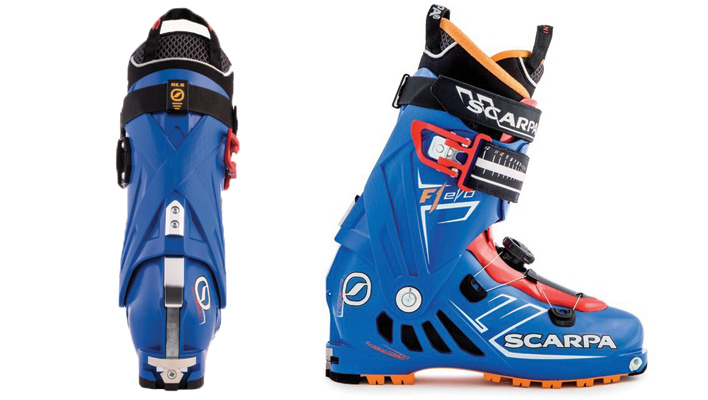 Today, Italian AT and telemark boot manufacturer SCARPA issued a voluntary recall for their new F1 Evo ski boot. The AT boot features SCARPA's patented "Tronic System," which automatically switches from walk to ski mode when engaged in a pin-tech binding. According to SCARPA, under certain conditions, the mechanism can unexpectedly switch from ski to walk mode while locked into a binding. For the full details on the recall, here's the official word from SCARPA.
SCARPA Voluntary and Precautionary Recall of F1 Evo ski boots with Tronic System
Feb. 2, 2015 – SCARPA has elected to voluntarily recall all F1 EVO ski boots.
SCARPA is asking all retailers and consumers who have purchased Fall 2014 F1 Evo ski boots with the Tronic System to cease using them immediately and return them to SCARPA as soon as possible for a refund.
It appears that given a rare combination of conditions and circumstances, the boot may unexpectedly switch from ski mode to walk mode, which increases the skier's likelihood of falling.
For North American consumers, please cease using the boots immediately and return them as soon as possible to the point of original purchase for a refund. For North American dealers, please cease any further sales of the boots and contact SCARPA at (866) 998-2895 to set up a return and refund.
Thank you in advance, and SCARPA apologizes for any inconvenience this has caused our customers or retailers.