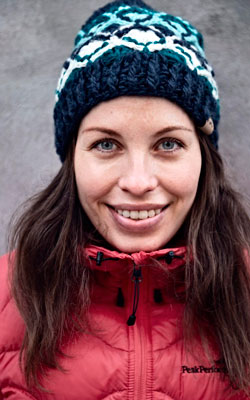 Hailing from the town of Lulela in Swedish Lapland, Sandra Fransson has been shaped by mountains. From ski instructing in Colorado's Rocky Mountains to chasing winter in the Australian Alps and painting summits and slopes across the globe, she's chased winter for work and pleasure.
On Sept. 29, 2014, however, her relationship with these environments changed forever when her brother and famed freeskier, Andreas Fransson, along with freeskier JP Auclair, died in an avalanche in Argentina.
Since the accident, the high-alpine landscapes that Sandra captures through vibrant and whimsical mosaic paintings have become a place of fear, remembrance and renewal. We caught up with her five years after her loss to discusses her views on skiing after tragedy and the ways in which mountains that have taken on new meaning in her life. Here's what she had to say.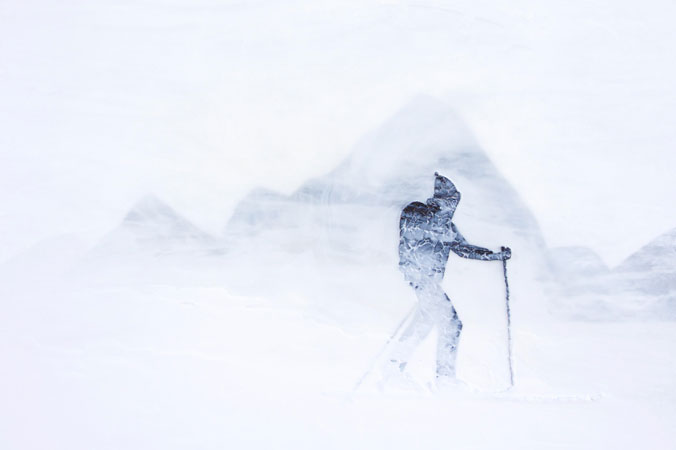 Backcountry Magazine: When did you first start to incorporate skiing into your art?
Sandra Fransson: When I was 12 years old, my family had a photo of my brother on the wall in the hallway—he was doing a nose grab. I thought it would be so cool if I could paint this in mosaic form, but I didn't know how.
I got away from art and painting for quite a while when I began to travel the world teaching skiing. When I was 25, I did a meditation camp and the memory of the nose grab came to me. I realized I now knew how to make the mosaic and after I came home from that meditation camp I went to a hardware shop, bought everything I needed and began to paint full time. It was a natural process—painting skiers—because I was skiing all the time.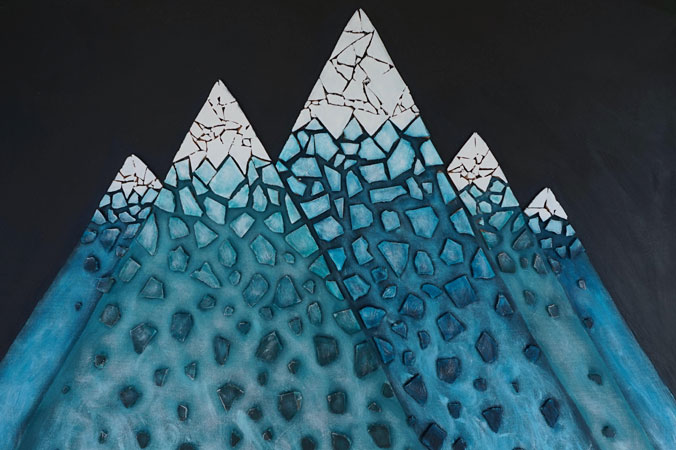 BCM: What messages are you trying to convey by using mosaic painting and mixed mediums?
SF: I try to give a deeper dimension to the artwork through mosaic. By seeing my paintings, I want to bring people outside, to motivate them to go out on adventures and be in nature. For example, I've done a lot of paintings for ski resorts and other mountain areas. When people come in and see my paintings after being outside in the snow, I want them to think about their time there. My art should be a window into the viewer's own adventures.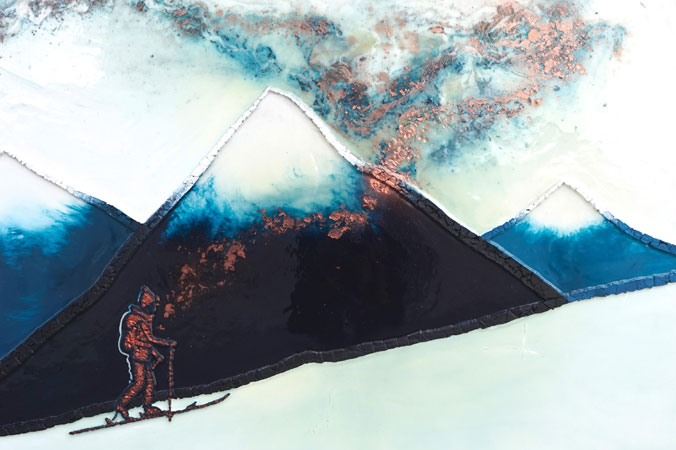 BC: How has your art change after the accident in Argentina?
SF: After my brother passed away, painting skiers was a way for me to process his death. When I look back on the past few years, the focus of a lot of the paintings has been on Andreas. It's been a way for me to process everything that happened and reflect on my life. I feel like it's something deeper in me because I found my idea for artwork when I was on this silent meditation. It is something that I have to do.
BCM: How has your nonprofit Safe Passions helped carry on Andreas's memory?
SF: I started the nonprofit because of my brother. He was a freeskier, but was also training to become a mountain guide. He was always telling me how a lot of young guys and girls contacted him asking to ski with him. When he was done with his own education, he wanted to start teaching these kids mountain safety and help them in the same way that he was helped when he was younger. He didn't have the time to do that, but I wanted to bring that idea to life. We've done a lot of avalanche training courses with the mountain guides in Chamonix and have had a lot of good skiers participate and get that extra knowledge about mountain safety in a fun way.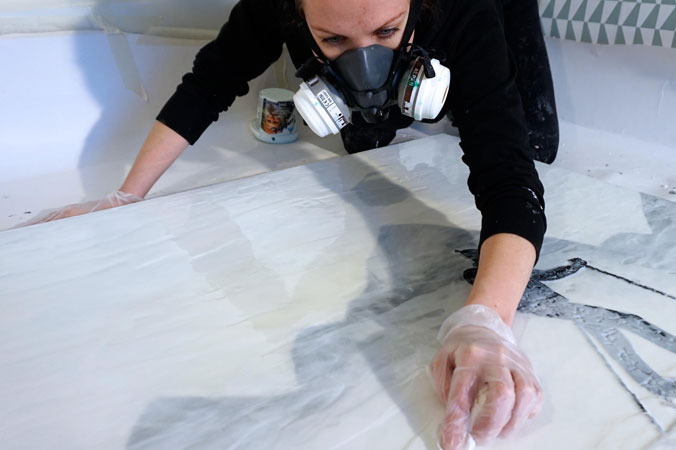 BCM: How have your feelings about skiing progressed?
SF: It's been a journey. [My brother's death] has changed me and I'm more scared of [skiing] now. The years after his death were quite difficult; I didn't want to ski too much and I'm starting to miss it now. He was skiing at a different level than I was and was unlucky when the accident happened, but it changed my way of looking at skiing. Now I feel like he's always in the mountains with me when I'm out there and a part of him when I'm skiing.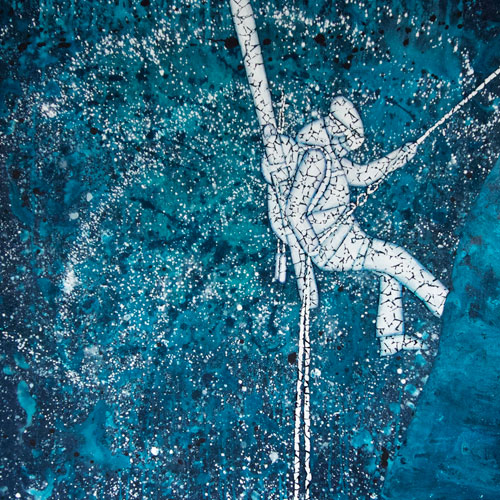 BCM: Where do you see your skiing and your relationship with the outdoors going from here?
SF: I'm not living in the mountains in the same way that I did a few years ago. I've painted a lot more skiing and experienced it more again—being on skis. I'm starting to get ready to be in the mountains more every year that passes from the accident.

Sandra Fransson's work has been featured in galleries around the world and on limited edition Salomon skis. She currently lives in Stockholm, Sweden where she is continuing to paint mountain art and advance the mission of Safe Passions. For more information on Safe Passions or to donate to the organization, visit http://andreasfransson.se/