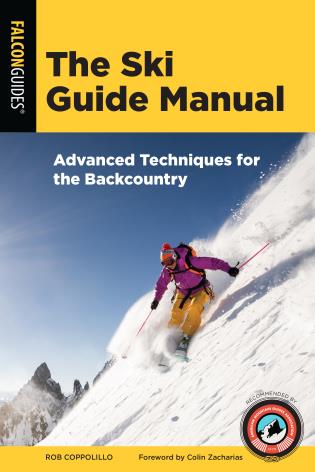 The Ski Guide Manual is almost a misnomer. After flipping through the carefully planned pages, I found myself considering new and different ways to work with my ski clients, but I also kept floating back to my recreation ski days, thinking of new and better ways to be more efficient in everything from trip planning to packing to skintrack setting. While Chamonix, France-based IFMGA guide Rob Coppolillo penned the book for aspiring guides, it was clear that recreationalists could gleam just as much knowledge. Like I said, its title is almost a misnomer.
While it's easy to assume that the fully certified, IFMGA guides are the masters of all, I had suspected that Coppolillo is a lifelong learner after reading through The Ski Guide Manual and his first, more climbing-centric book, The Mountain Guide Manual, which he co-authored with Marc Chauvin in 2017. He continuously referenced the teachings of others and even sought out those with more experience than him to write certain sections—an action which in itself can teach a valuable lesson if you're paying attention. I confirmed these suspicions when Coppolillo called me to chat about the book, his experiences as a guide and his advice for up and coming backcountry skiers and guides. —Betsy Manero
Backcountry Magazine: What's your history as a ski guide?
Rob Coppolillo: I enjoyed [backcountry skiing] enough that I started to wonder how I could make it into some kind of semi-productive vocation in life, and then I ran into a Swiss mountain guide who was living in Colorado, Markus Beck. I apprenticed with him for a couple of years, and he said, "If you're going to do this, then you should do your guiding courses and get legit." So I did an AMGA ski course in January 2007, and I enjoyed the heck out of it. I was making a little bit of money with [guiding] at that point—not a ton—but I could see that it was a viable career, so I dove into the full program.
Along the way I started apprentice teaching avalanche courses. I did that for several years, and then I started teaching my own AIARE courses. I sort of limped through the AMGA program and got as much work as I could before I got my final certification in 2014. At that point, I started doing my own trips internationally. I'd come over to Europe to where we live now, and just tried to do a bunch of different stuff and teach avalanche courses up in Canada. I've done some Norway ski and sail trips, stuff like that. So that's how I ended up here.
BCM: So it sounds like you've had some pretty awesome mentorship along the way.
RC: I was lucky. When I met my first mentor in the early 2000s, there were very few IFMGA guides poking around Colorado…. As I was going through the AMGA program, I kept hearing about this legendary guy who taught avy courses and was a heli guide and the snow safety director at the Olympics. So some friends and I went up and hired Colin Zacharias for two winters in a row. We wanted to go skiing, but we really made it a guide training. Colin became another of my mentors.
I was really fortunate to run into Colin early in my career and consider him a mentor and a good buddy. I've taught a couple of Level 2 Avalanche Courses up in Canada with him. You know, the full immersive week at a hut type of courses with him. The students get a bunch of phenomenal experiences with him, but I also get to learn a bunch from teaching and guiding with Colin. He's there to critique me and give me pointers, so I've been super lucky.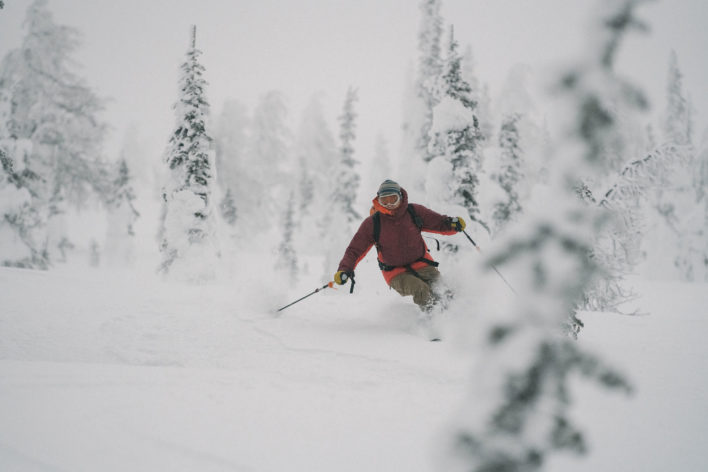 BCM: Your book is called The Ski Guide Manual, so obviously it's geared towards ski guides, but do you think that other groups, like recreationalists can get something out of this as well?
RC: Yeah, I think they can. We went round and round and round on the title of The Mountain Guide Manual, and even on this one we toyed with some different ideas. The thing that sets both of the books apart is that it brings in all of these guide-specific techniques and tries to apply them for recreational purposes…. Guides have a bunch of different techniques for managing [complicated] terrain, just like skiing in steep terrain. We have a bunch of ways to protect people who might be less experienced or less confident or are just starting to get into bigger, longer rock-climbing routes or steeper skiing or learning how to rappel into couloirs or things like that. There's a bunch of ways guides do this day in and day out working. What Marc and I did in the first book was try to adapt some of those techniques and introduce them so beginning mountain guides could get exposed to it, but also so recreationalists can see some of the slick ways to help their partners get down to a really exposed anchor or something like that. I think that the books are geared towards more experienced recreationalists and mountain guides who are looking to throw a few more tools into the toolbox.
BCM: What would you suggest that readers take for next steps after reading the book?
RC: For people who have been skiing for a few seasons, who have done a Level 1, who feel like they have some mileage under their belt, those are the folks looking for the next big jump in their performance. My book and a Level 2 avalanche course might be a good fit for them. I try to encourage people to find an instructor with a bunch of experience. You know, she or he has been a certified guide for six to eight years, they've worked in different snowpacks, things like that. So those Level 2s can be really good.
For people who are really looking for that next big jump, travelling to a new snowpack is always challenging. You've really got to do your homework and get on top of the conditions of where you're going. Folks in the Pacific Northwest coming to Colorado are often a little bit terrified, because the Rockies are so much different than the Pacific Northwest, but the same is true for Coloradans going elsewhere. My first time skiing in Valdez, I was like, "Boy, you guys are nuts. That thing's like 45 degrees…. We're not skiing any of that stuff until April or May in Colorado." It just challenges your ability to look at terrain, match the avalanche conditions to the terrain, and so I encourage people to travel and keep going with the education. If you can swing it time-wise and money-wise, one of these immersive backcountry avalanche courses, preferably with a certified guide with a bunch of experience, is really the best way to take a huge leap in your skill set.
BCM: You had really great mentors with Colin Zacharias and Marc Chauvin. Do you have any advice for people looking to find a mentor?
RC: That's a good question, especially with social media now and meeting people online…. Internet dating sounds sketchy, but backcountry skiing is really the next level. I would encourage people to be careful and make sure that folks are a good fit. We've all been around the guy—it's usually a guy—who has got all sorts of tales of avalanches and near misses and all this kind of stuff, and folks who have been involved in a bunch of avalanches are maybe not the best people to team up with. [Look for] folks that you see getting out and doing ski trips or skiing things that you're interested in that aren't coming home with tales of chaos and carnage and helicopter rides. You kind of get a vibe, like this person has taken it seriously and they're not looking to go out and push it every day of the year; people who are willing to acknowledge, "I don't know a lot about this. I need to figure this out," or the people who are willing to turn around on the days that the conditions don't warrant it. Find people with a similar risk profile, and find people who've skied safely over the years and who share your idea of what a good time in the backcountry is. Then keep your eyes peeled for someone who has got more experience. Once you start skiing with them, just wring out the sponge and try to absorb as much stuff as you can.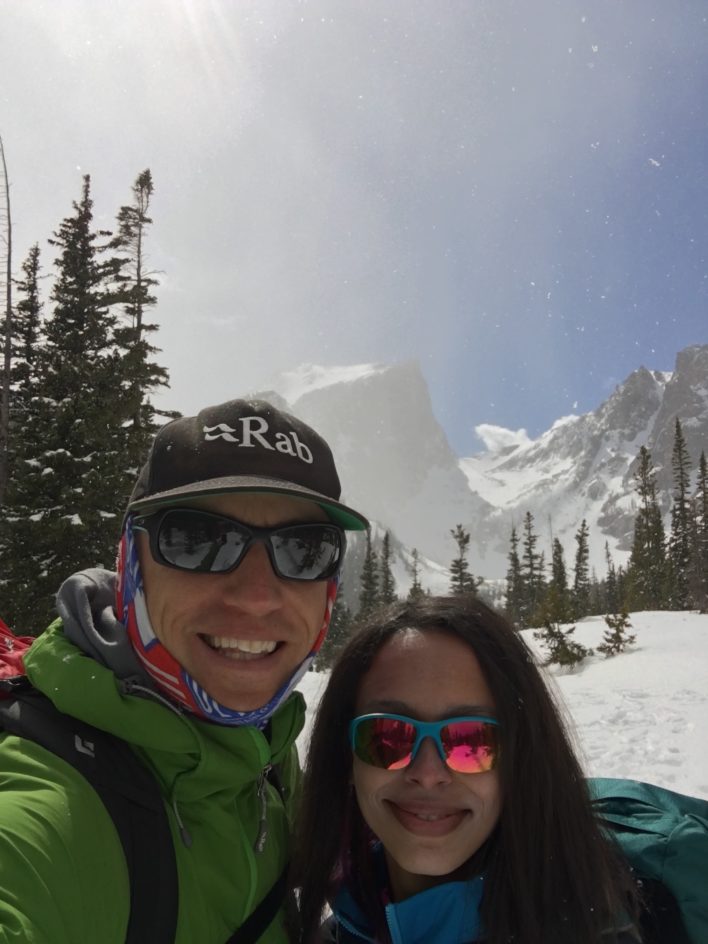 BCM: Anything else to add?
RC: There's a lot of talk this year about tons of people getting into the backcountry in really marquis places like Teton Pass, Berthoud Pass, Snoqualmie Pass. These places that are pretty accessible, they're well known and there are a couple of worries. The first one is just etiquette. There's going to be more people around, whether that's parking down at the trailhead or managing more bodies in the backcountry. I think that etiquette's a big priority for a lot of people this year, and I know that there's tons of stuff online about it. Just try to be considerate of other people, and really dialing it back if the conditions called for it or if it's just unfamiliar for people. Keep it easy and keep it simple for this season, because who knows what it's going to look like.
The other thing I'd say is just keep learning. The quote in the beginning of the book is a Mark Twain quote that says "Education: the path from cocky ignorance to miserable uncertainty." If you can team up with some of the folks who have gone beyond cocky ignorance and have gotten into miserable uncertainty, you'll last a lot longer in the backcountry. On those days when the avy conditions are up or it's a weird storm or it's your first time skiing in the rain or something, just dial back the terrain. Keep the terrain simple; you've got a bunch of years to learn how to do this.
---
Coppolillo suggests picking up a copy of The Ski Guide Manual at your favorite local outdoor shop. It is also available directly from the publisher online here.
Want to get mentorship directly from Coppolillo? Watch the recording of his recent "Backcountry Skiing Safety for Beginners" webinar with 57Hours here.