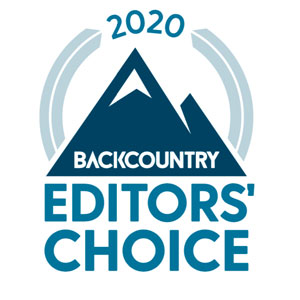 There is a time and a place for niche taste and from uphill-oriented speedsters to lightweight powder slaying, women's specific and brawny freeride chargers, these unique standouts will help you with whatever quirky mission you can think of. Wanna sign up for a skimo race? We've got you covered. Been eying that 500-foot pillow line? No problem.
Here are the 2020 Editors' Choice Outlier Skis.
Want tester feedback on these products? Order in our online store to get a copy of Backcountry Magazine's 2020 Gear Guide with in-depth reviews of all 39 Editors' Choice winners, plus more than 200 other must-have skis, splitboards, boots, bindings, clothing and accessories.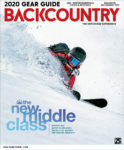 4FRNT RENEGADE
$699– 4frnt.com | SIZES (cm): 184, 191 | DIMENSIONS (mm): 137/122/130 | WEIGHT/PAIR: 8.4 lbs. (184)

From the Gear Guide: "Ski it at any speed, any radius, go as big or as small as you want; it doesn't matter 'cause it slays everything."
---
VOILÉ HYPERDRIFTER
$795 – voile.com | SIZES (cm): 171, 178, 186 | DIMENSIONS (mm): 155/121/138 | WEIGHT/PAIR: 6.6 lbs. (178)

From the Gear Guide: "Ridiculously lightweight yet fully maneuverable and easygoing."
---
SALOMON QST STELLA 106
$900 – salomon.com | SIZES (cm): 159, 167, 174, 181 | DIMENSIONS (mm): 131/99/116 | WEIGHT/PAIR: 7.4 lbs. (174)

From the Gear Guide: "Responsive, easy-turning and moderately lively, the Stellas manage most terrain and conditions with grace and ease."
---
BLACK DIAMOND EQUIPMENT HELIO RECON 88
$630 – blackdiamondequipment.com | SIZES (cm): 158, 168, 178 | DIMENSIONS (mm): 123/88/112 | WEIGHT/PAIR: 6.9 lbs. (178)
From the Gear Guide: "The best sub-90-width ski I've ever skied…Predictable, stable, fast, fun and capable."
---
MEIER PROSPECTOR 106
$850 – meierskis.com | SIZES (cm): 166, 171, 178, 185, 192 | DIMENSIONS (mm): 134/106/124 | WEIGHT/PAIR: 7.8 lbs. (171)

From the Gear Guide: "Great float for a 106, stable and refuses to deflect at speed despite its light nature."