While these boots stand out for their inbounds power, they're still capable of short walks in the skintrack. Here are four favorite all-mountain boots, as chosen by our testers.
SCARPA FREEDOM RS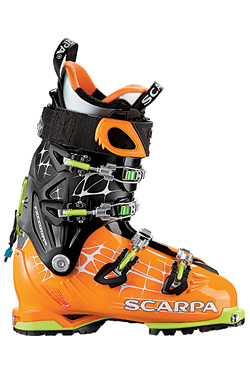 $829 – scarpa.com
WEIGHT: 8 lbs. 12 oz.
SIZES: 23.5-31
LAST WIDTH (mm): 101
"Strong and very alpine feeling, comfortable at high speeds with huge power transfer and skis as close to a plug boot as you can get with a walk mode. Fits true to size with a nice heel pocket."
—Kris Thomas | Lake Tahoe, Calif.
6 ft. | 185 lbs.
TECNICA COCHISE PRO LITE W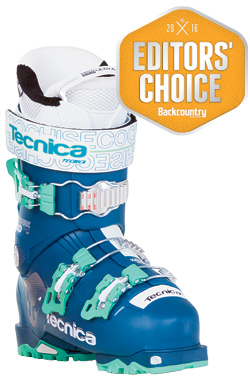 $660 – technicausa.com
WEIGHT: 8 lbs. 5 oz
SIZES: 22.5-27.5
LAST WIDTH (mm): 100
"Shearling slipper or ski boot? Hard to tell. The beefiness of this boot will power bigger boards, but the weight is a hindrance for out-of-bounds excursions of any significant duration."
—Jaime Krakowiak | Breckenridge, Colo.
5 ft. 2 in. | 105 lbs.
LANGE XT 110 W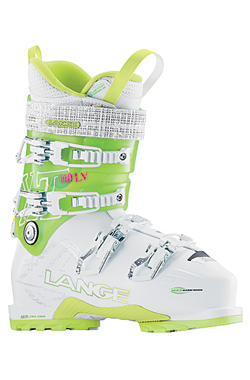 $750 – lange-boots.com
WEIGHT: 8 lbs. 14 oz.
SIZES: 22-27.5
LAST WIDTH (mm): 97
"Felt like a true alpine boot, yet not a clunker. I wouldn't necessarily want to walk too far in the XT, but the longer I hung out in the boot, the more I liked it. A do-able alpine boot that can meet your demands on and off piste."
—Mindy Mulliken | Steamboat Springs, Colo.
5 ft. 5 in. | 120 lbs.
CRISPI EVO NTN WORLD CUP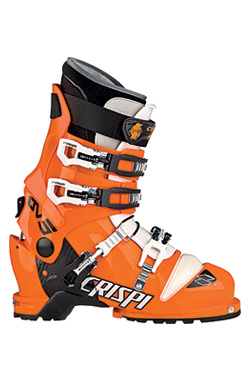 $560 – summitconesports.com
WEIGHT: 8 lbs.
SIZES: 24.5-30.5
LAST WIDTH (mm): 102
"A perfect fit and a stiff shell translate to precision and power in your skiing. The optimal big-mountain resort boot. Walk mode? Flip the switch and you get a few degrees."
—Henry Yu | Breckenridge, Colo.
5 ft. 10 in. | 170 lbs.