Over six weeks, we tested 81 beers from 26 breweries from nine states plus Canada for the 2016 Beer Guide. Testers used the Beer Score Sheet from the Beer Judge Certifications Program (bjcp.org) to evaluate each beer. "Traditional beer judging is based on how close to a style a beer is," said homebrewer and test manager Jeff Schwartz. "We were more subjective with it. Admittedly, there was quite a bit of personal preference."
From backyard brews to big business beers, we have parsed out some of our selects from across the country. This week we start with the West Coast, a region many associate with wine. But these fermented beverages might give Napa a run for its money.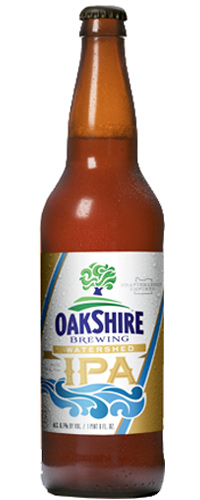 Oakshire Brewing
Watershed IPA
oakbrew.com
Eugene, OR | ABV: 6.7%
Dry hopping is the centuries-old technique of adding hops after fermentation to really draw out a beer's natural flavors. And Eugene's Oakshire Brewing seems to have mastered the model, scoring an average 42 out of 50 with our testers for their classic American IPA. "Oh yeah!" said one of our beer judges. "It's not every big, hoppy beer that seems both rich and delicate when you sip it. Evergreen and citrus pair together in a platonic IPA ideal."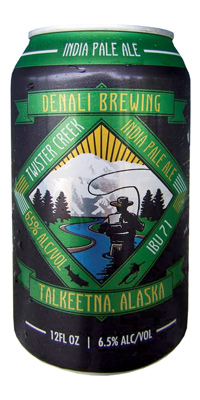 Denali Brewing Company
Twister Creek IPA
denalibrewingcompany.com
Talkeetna, AK | ABV: 6.7%
At a manageable 71 IBUs, the Twister Creek IPA from our friends in AK didn't get testers twisted. More like…stoked. "Big bouquet aroma—flowers and pine and fruit," one of our two beer judges noted. "Supple bitterness-to-balance [ratio]." Other testers backed him up. "Lots of hop aroma—pine and others," said one. "Flavor rocks the hop with enough malt to back it. [An] excellent beer."
Hop Valley Brewing Company
Alphadelic IPA
hopvalleybrewing.com
Eugene, OR | ABV: 6.7%
Beer nerds love to debate the differences between a West Coast IPA and one brewed in, say, Vermont. So what is a Northwest IPA? Alphadelic. First, it's going to be powerfully, but not overly, bitter on the palette. Second, like many West Coast beers, it's going to be brewed with local hops. "[It's] like I'm eating a grapefruit while camping in a pine forest," said one veteran brewer familiar with the style. Said another tester, "It's dangerously easy drinking for a 6.7-percent ABV beer."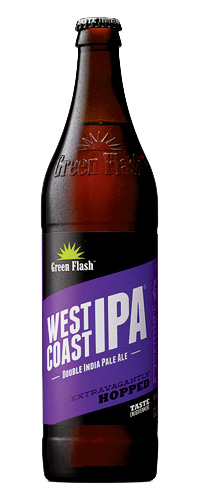 Green Flash Brewing Company
West Coast IPA
greenflashbrew.com
San Diego, CA | ABV: 8.1%
We suppose the green of Green Flash alludes to the menagerie of hops in this bold West Coast Double IPA. It's got a light and approachable color that belies the powerful 95 International Bitterness Units (that's bitter!). "With a lot of competition out there, this DIPA brings its A-game," said the test manager. "It grabs you by the short and curlies and demands your attention." Our resident staffer on the test crew was overwhelmed: "Super bitter. Pointed with hops."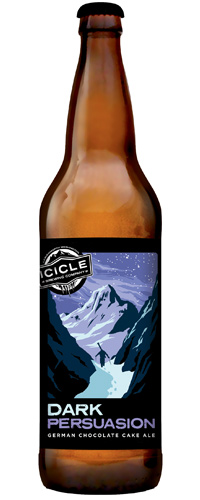 Icicle Brewing Company
Dark Persuasion (German Chocolate Cake Ale)
iciclebrewing.com
Leavenworth, WA | ABV: 6.5%
The skier booting up a dark couloir on the label sends one message. The contents therein send another. Yet somehow this delicious, decadent, dare we say dessert beer worked for testers. "The aroma delivers as advertised with a just-out-of-the-oven chocolate-cake bouquet, including some coconut," one tester said, noting its "narrow scope." But another had one and wanted more. "Much more drinkable than most novelty beers," he said.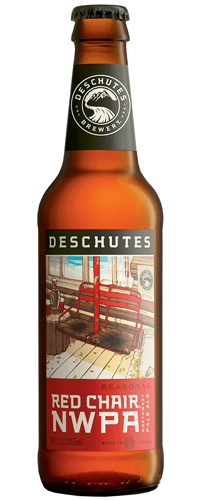 Deschutes Brewery
Red Chair Northwest Pale Ale
deschutesbrewery.com
Portland, OR | ABV: 6.2%
This seasonal NPA is only available when the lifts are spinning, which, this year in Oregon, looks to be through May. So testers felt fortunate to get a rack of this spicy, easy drinking celebration ale all the way out in Vermont. While it's brewed like an IPA with Cascade and Centennial hops, the Red Chair has a rounder, more complex finish thanks to its multiple malts. "Slight sweetness in the aroma that, thankfully, is not in the flavor," said the test master. Others found notes of citrusy zing to counter the spice, making for what one called a "really unique beer."
—
To get the February issue, visit the Backcountry Magazine store.