It can be hard to keep up with the latest outerwear trends. From fit to functionality, puffies, baselayers and hardshells undergo small design tweaks every year and we are here to help you parse out the gear that best fits your backcountry needs.
For our 2017 Apparel Guide, we focus on the timeless and the trending. These are classics that we know and love, alongside the best in new materials, styles and tech. For this installment of the Apparel Guide online, we introduce pants, some flashy and new, some tried-and-true.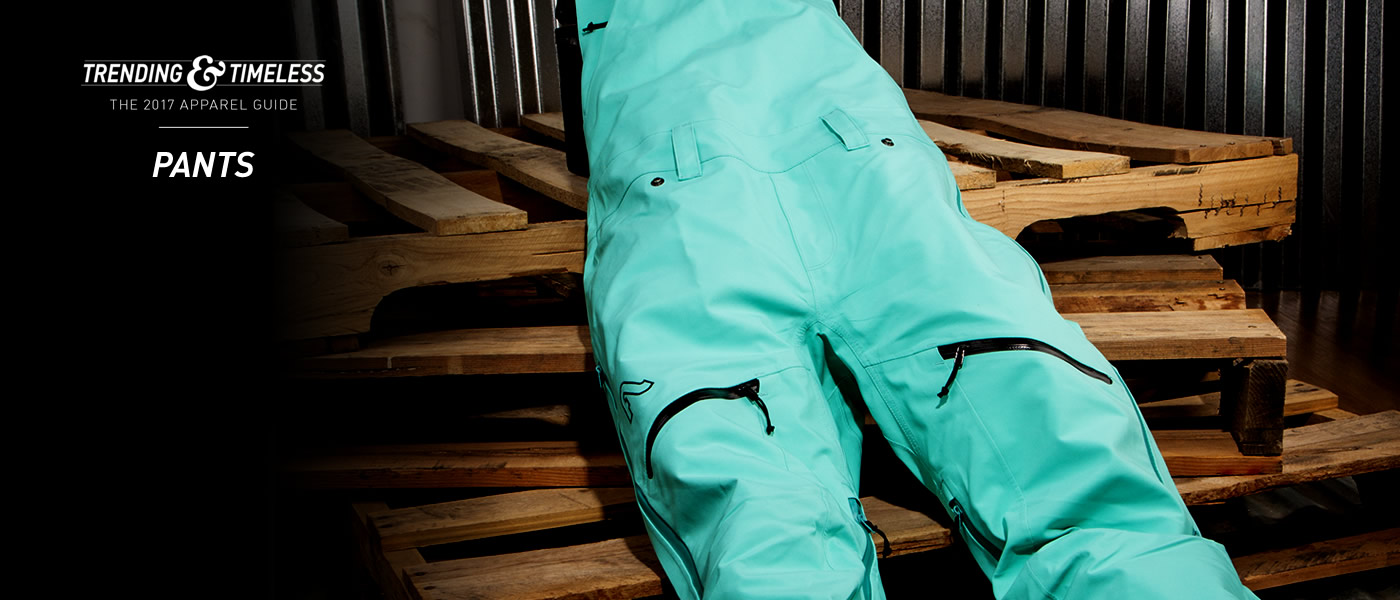 [TRENDING]
Flylow Foxy Bib
$375 – flylowgear.com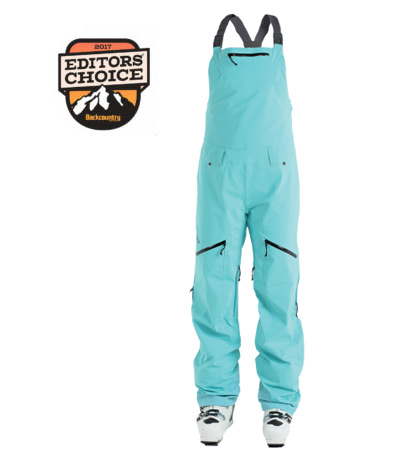 Foxy, foxy, what's it gonna be? This time, consider Flylow's Foxy Bib. New this season, the Foxy offers a sleek and functional option for women's bibs (the Baker Bib is the men's alternative).
The bibs utilize Flylow's proprietary Intuitive fabric, a three-layer hardshell with a waterproof, breathable membrane. And between the DWR finish, powder gaiters and strategically placed, lightweight nylon reinforcement in the cuffs, the Foxy Bib is built to keep snow out and to last.
They live up to their name as well; the bib sits squarely above the chest, lending itself to a comfortable, flattering fit while also offering a chest pocket and zippered kangaroo pouch. A slim cut throughout the torso and leg doesn't compromise mobility, and the inner thigh zips disperse heat on the skintrack. Most notably, Flylow nails the delivery on the long zipper up the outer pant leg, solving the main problem women face while donning bibs, enabling them to hit the other powder room without shedding layers.
Bottom Line: Flylow does women a solid with a bib that's as cute as it is functional, durable and waterproof. Foxy, indeed. 
---