On July 26, Polish ski mountaineer Andrzej Bargiel successfully summited and skied off the 8,080-meter Gasherbrum I peak without the use of supplementary oxygen. This effort came just days after he climbed and skied the 8,035-meter Gasherbrum II. With these two ski descents, Bargiel became the first person to ski down all four of the Karakoram's 8,000-meter peaks (K2, Broad Peak, Gasherbrum I and Gasherbrum II).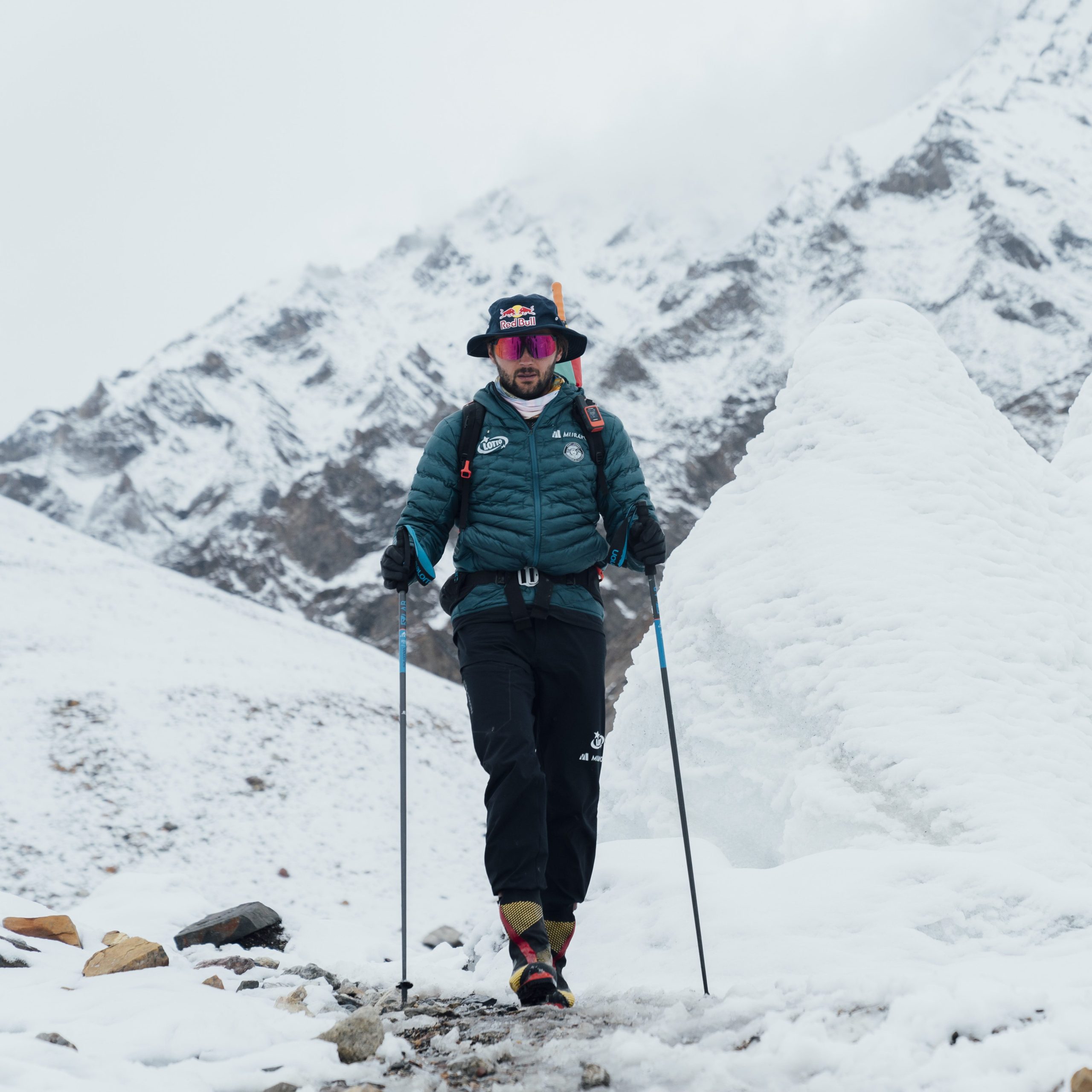 Bargiel dubbed his recent expedition the Gasherbrum Ski Challenge. "I came back to Pakistan because I feel good here," he explained in an email interview with Backcountry Magazine. "I've been close to the Gasherbrums twice but never had time to focus on climbing them. I was passing them or staying at them for a few days and decided that these mountains are the most interesting [for skiing]."
Bargiel did most of the training for the Gasherbrum Ski Challenge in his own backyard: Poland's Tatra Mountains. On June 30, he and his team headed to Pakistan's Gasherbrum region. From there, Bargiel and his team moved efficiently to complete their objectives.
"I climbed … Gasherbrum II on the ninth day from reaching the base camp and [Gasherbrum I] on the 16th day from reaching the base camp," he explained. "We did one acclimatization climb straight to Camp 2, [where] I only touched 7000 meters and went back to base camp, so it was a speedy expedition."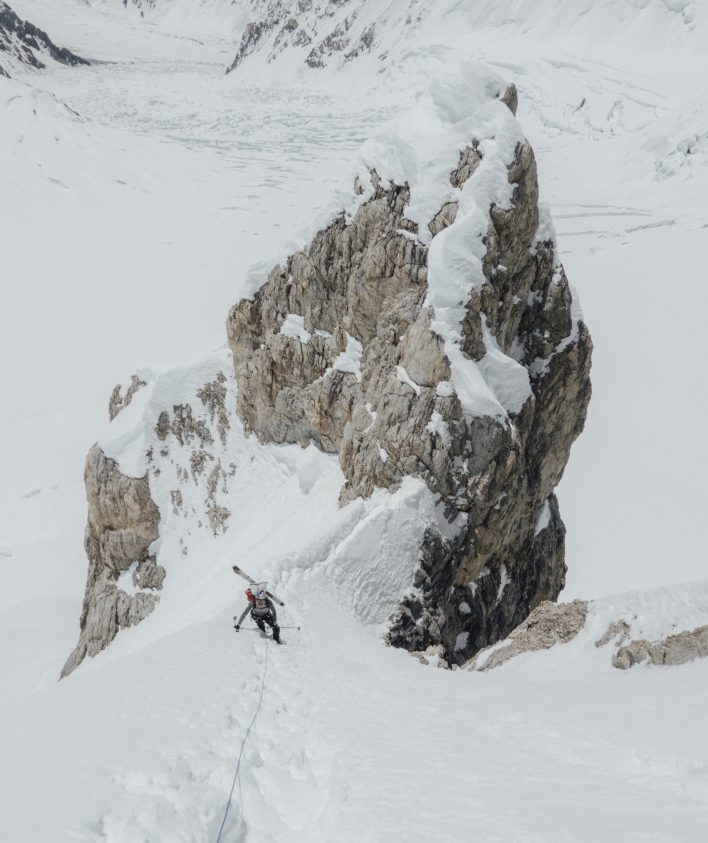 Part of that speed comes from the support of Bargiel's well-assembled team. An experienced expedition skier, Bargiel is cognizant of the importance of who he surrounds himself with on a mission. "There are no rescue services in the high mountains," he wrote. "I always try to create a team that can be independent." For the Gasherbrum expedition, Bargiel was joined by fellow mountaineer Janusz Gołąb, photographer Bartek Pawlikowski and cameraman/drone operator Maciej Sulima.
While Bargiel's ascents of high peaks such as Everest and K2 have solidified his mountaineering prowess, he's not just in it for the summit. "[Skiing] is enjoyable, especially when you see [how long] others have to go down and you move freely [on skis]," he says. "[The descent] happens very quickly, especially in easier terrain, and you are at the base in an hour or two. It's such a lightness, a reward for many hours of climbing, and it's definitely what I'm doing it for. Without this [reward], it would be difficult for me to climb the 8,000 [meter peaks] classically." Luckily, Bargiel found "many moments of pleasant skiing" on the Gasherbrums.
After Bargiel's safe descent, the group commemorated their success deep in the Karakoram. "The team that accompanies us made us a cake, and we had the opportunity to have a drink, but it was very peaceful," Bargiel wrote.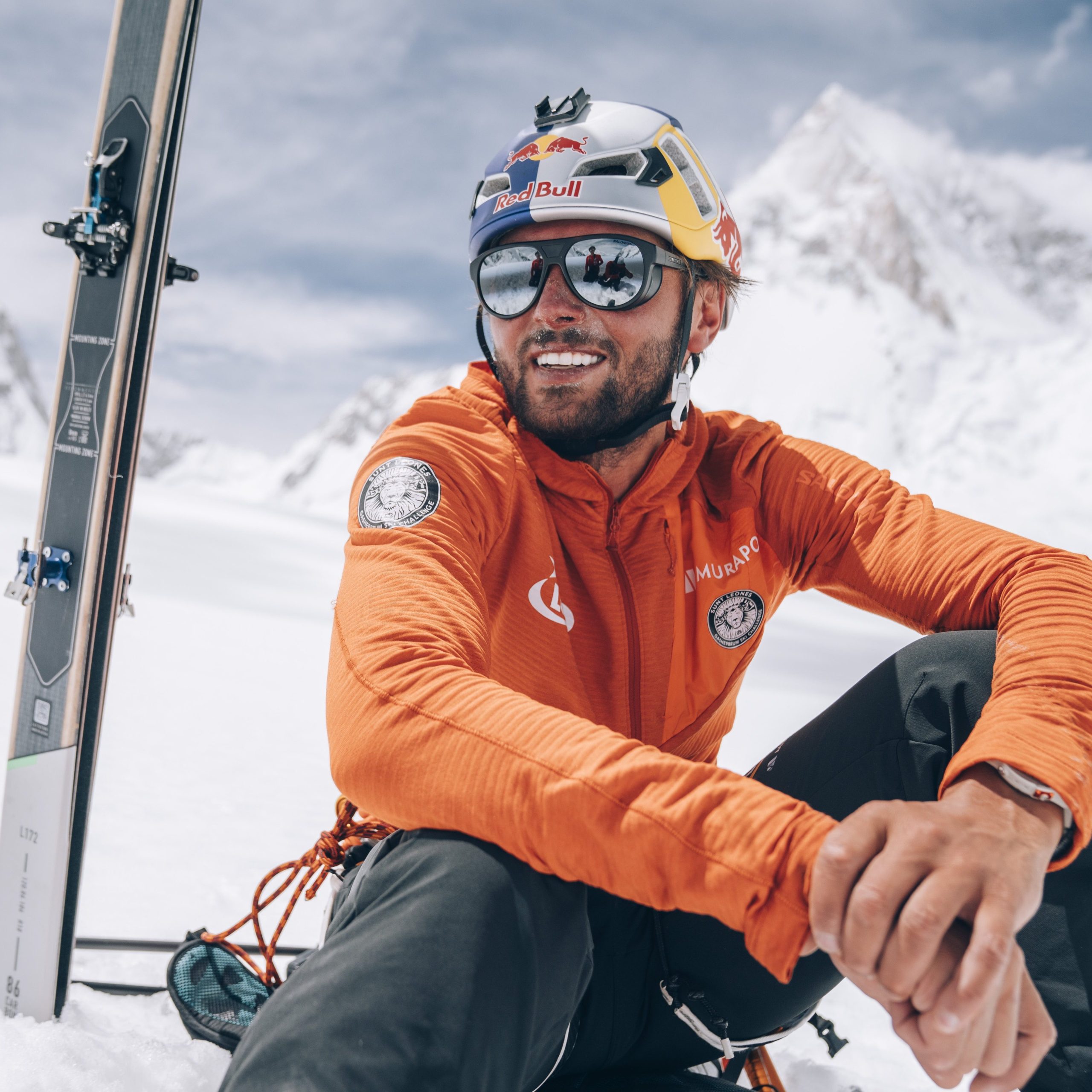 Almost exactly one month after setting out into the Karakoram, Bargiel and his team returned to civilization, arriving in Islamabad, Pakistan on Aug. 1. "The expedition is slowly coming to an end and we would like to thank our crew who took care of us during the time in base camp," read Bargiel's Instagram update. Their base camp crew included cooks Ehsan Danish, Fida Muhammad and Muhammad Ishaq; kitchen helpers Muhammad Khalil, Naeem Abbas, Ali Mubarak and Muratza Ali; and safety support from Ali Durani and Muhammad Abbas.
Though rest and recuperation are in order following this latest expedition, there's more on the horizon for Bargiel. "I want to explore more and reach new places," he explains. "I want to go to other continents and land where you can constantly create new things, new lines, and just discover new things, and [that's what] occupies my head."
---