When Lingít scientist and skier Ellen Bradley returned to her traditional homelands on the southeast coast of Alaska, she was surprised by the lack of Native skiers and boarders. So she hosted an event to get local youth out on the slopes. Now she's working with tribal organizations and the greater ski community to make the sport more accessible for Native kids.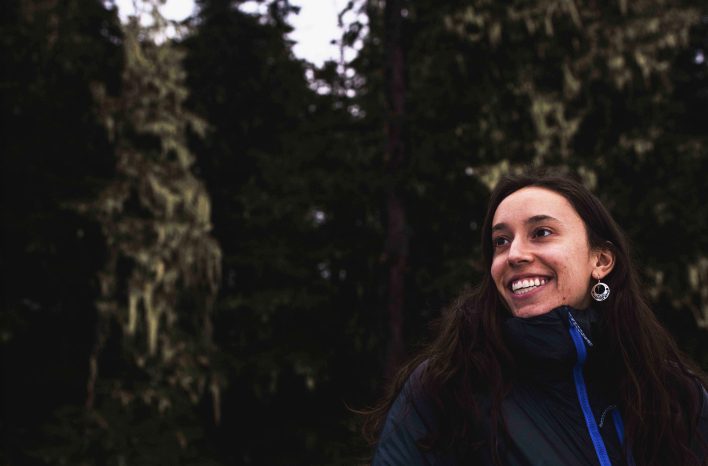 On a cold, wet day in March, Ellen Bradley woke early and headed to the base of southeastern Alaska's Eaglecrest Ski Area. As the sun rose, a group of elementary school students, all members of the Lingít and Haida tribes, joined Bradley. They were there to learn how to ski and snowboard.
Bradley is a Lingít skier and scientist with deep ties to the Áak'w Ḵwáan aaní region, the Lingít ancestral lands that encompass both Eaglecrest and the Juneau metropolitan area. "I grew up just north of the Seattle area, away from my traditional homelands," Bradley explains. "My family is Lingít and from all over southeast Alaska."
Growing up skiing in the Pacific Northwest, Bradley fell hard for the sport. "[Skiing] tunes me into how I connect to the land," she explains. When she first went to Juneau to ski in early 2022, Bradley noticed a big problem. "There weren't that many Native people out on the mountains," she recalls. "There were a few, but there weren't enough people to feel like we had space in this place on our own homelands."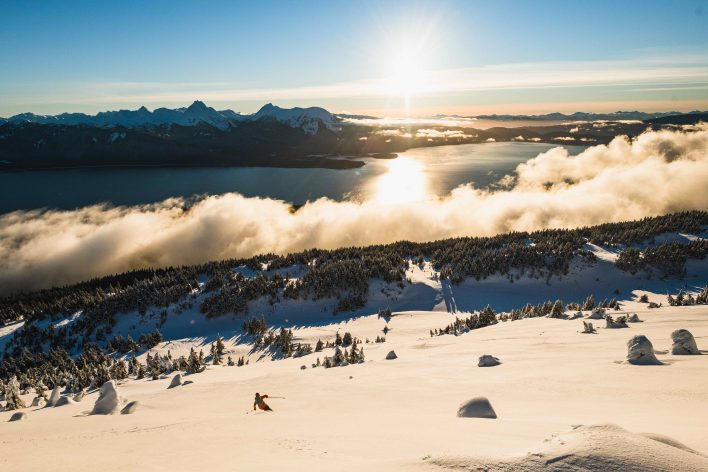 After noticing a lack of Native representation on the slopes throughout her first winter in southeast Alaska, Bradley moved to Juneau this past season, determined to do something about it. "This is our land and if anyone should be the decision makers about what is happening on our land it should be us," Bradley says. "In order for our people to understand what that means when it comes to the ski industry we need to be there."
Some of the biggest barriers to accessing skiing in the Juneau area are cost and transportation. "Eaglecrest [Ski Area] is on Douglas, the island across from downtown Juneau so, without a car, it's really hard to get to the mountain and there aren't public buses that run to the ski area," Bradley explains. Ski passes and gear are expensive, limiting people's ability to get into the sport.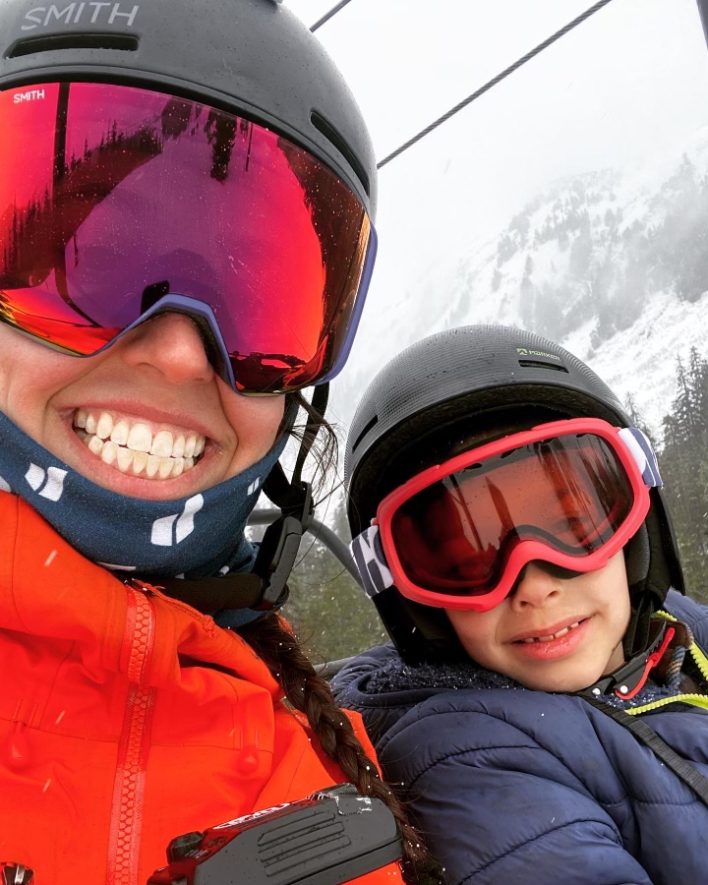 While this is true of many ski towns across the world, Bradley pinpointed the historic identities of ski culture as another barrier: "The culture of skiing in general is super white," she says. "For a lot of Native folks in the Juneau area that can be a huge factor in the narrative we're told about what skiing is … and can prevent a lot of people from feeling welcome [at the ski area]."
Last January, Bradley hosted a Native youth snow sports event for local Lingít and Haida tribal members. "We had groups tabling from Eaglecrest Ski Area, the Douglas Indian Program and the Coastal Avalanche Center," Bradley recalls. "We screened a few Native ski films and talked with community members on what resources were missing and needed to increase access to skiing."
Through this event, Bradley realized most of the focus on getting Native youth out on snow was aimed at middle- and high-school students. "There was definitely a demand from parents to focus more on getting younger kids out on the mountains, and there was a lot of community interest to keep growing the access and resources [to skiing]," she says.
To bring younger kids to the slopes, she launched the Native Youth Snowsports Spring Break program in March, with a focus on elementary schoolers. Over the course of three days during spring break, Bradley and a handful of volunteers brought groups of 8-to-11-year-olds to Eaglecrest. The Central Council of Tlingit and Haida Indian Tribe paid for tickets, lessons and gear rentals for the program; Eaglecrest offered the group discounted rates.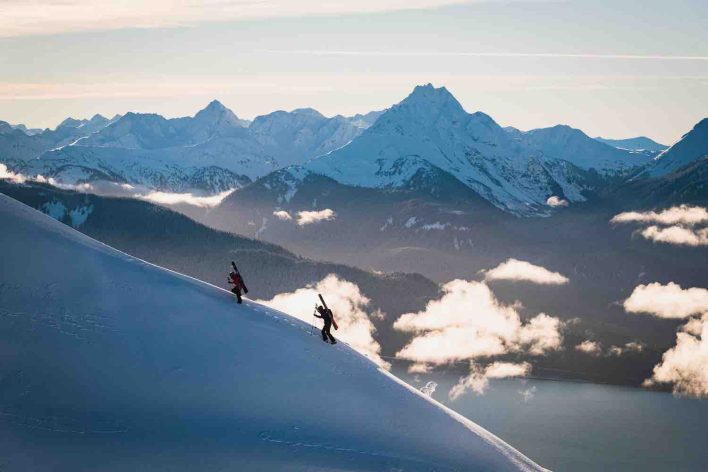 "Some of the kids had maybe been skiing or snowboarding once or twice before through school, while others had never tried it," Bradley says. "It was really cool to have kids come back over the course of three days and to see how skills improved in such a short period of time. And most of the kids were psyched."
Given the success of last winter's event, Bradley is eager to grow the Native Youth Snowsports Spring Break program this coming season. She is working with Lingít and Haida tribal leaders to solicit gear donations to build a locker room of gear for kids and hopes to offer more days on snow this coming winter.
"Skiing is such an important way to connect to our land," she says, "and I want to be able to broaden and expand my community and tribal members' access to skiing."
---
To get involved or to support the cause, reach out to Ellen Bradley on Instagram (@ellengbradley) or via email (ellengbradley6@gmail.com). To read more impactful stories from the untracked experience, subscribe to Backcountry Magazine.