In light of all the stories brewing in the world right now related to the COVID-19 pandemic, we're bringing back our weekly news roundup to share what's happening nationwide and beyond related to the mountains and the backcountry community. Got a tip on what's happening in your zone? Email our editors: lucy@backcountrymagazine.com and tyler@backcountrymagazine.com.
Magnitude 6.5 Earthquake Rattles Sawtooth Snowpack
On April 5, Chris Lundy, co-owner of Idaho's Sawtooth Mountain Guides (SMG), published a reflection on the magnitude 6.5 earthquake that shook central Idaho—focused near Boise—on March 31. According to Lundy, he and wife Sara were at William's Peak Hut and had just finished shoveling snow in the evening when everything began to shake. "My first thought was that a massive avalanche was about to hit the hut—an irrational thought since the yurts are in a safe location," Lundy wrote. "Sara, having grown up in Idaho and experienced the 1983 Borah earthquake, knew exactly what was going on." Lundy goes on to detail the massive avalanche cycle that the earthquake precipitated throughout the mountains around them, sharing a gallery of photos from SMG guide and photographer Tanner Haskins. Multiple roads throughout the region were closed due to avalanches, too, reports KBTV7.
Read Lundy's reflections and see the photos sawtoothguides.com.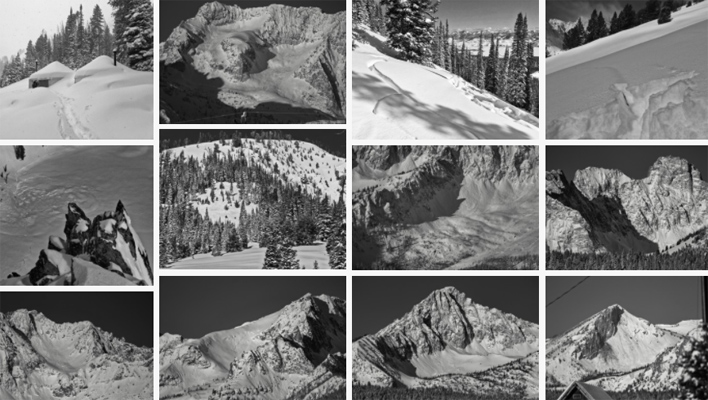 Professional Snowmobiler Killed in Idaho Avalanche
On Friday of last week, Idaho's Bonneville County Search and Rescue, Wyoming's Teton County Sheriff's Office and Air Idaho Rescue were involved in an avalanche rescue operation near the Pole Canyon area along the Idaho/Wyoming border. The following day, the Bonneville County Sheriff's Office confirmed the death of Robert Kincaid, a 46-year-old snowmobiler from Victor, Idaho, who, according to the Idaho East News, had competed in the X Games, won the snowmobile hillclimb world championships and worked as a backcountry ambassador for Arctic Cat. According to the statement published by Bonneville County Sheriff's Office, Kincaid was wearing an avalanche beacon but it "was not activated at the time of the avalanche."
Read the official statement about the avalanche at bonnevillesheriff.com.
Gallatin National Forest Avalanche Center Ends Daily Forecasting
On Monday, April 6, Montana's Gallatin National Forest Avalanche Center (GNFAC) announced it would be ending its daily avalanche forecasting for the season; the organization will continue issuing weather and snowpack updates on Mondays and Fridays through April. GNFAC joins the numerous avalanche centers throughout the country that have dialed back forecasting due to travel restrictions and other concerns associated with COVID-19, including the Northwest Avalanche Center, the Chugach National Forest Avalanche Center, the Mt. Washington Avalanche Center, the Eastern Sierra Avalanche Center and Avalanche Canada.
The Gallatin bulletin for Friday, April 10 notes no new snow but forecasts snowfall for the northern ranges and West Yellowstone through the weekend. Read the full forecast at mtavalanche.com.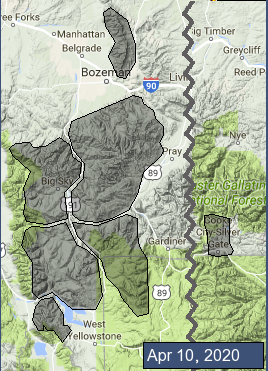 Twenty-Four-Year-Old Takes Fatal Fall in Chamonix, France
According to Chamonix.net, a 24-year-old man fell to his death while on a solo ski tour in Chamonix, France on Saturday, April 4. The individual, who was recovered by the Peloton de Gendarmerie de Haute Montagne (PGHM) the following day, had begun his ski tour from the Les Houches ski area, heading toward Refuge du Goûter, when he reportedly fell nearly 1,000 feet. Since late March, all mountain activities throughout the Haute-Savoie region have been prohibited in accordance with containment measures related to COVID-19.
Ski areas throughout Chamonix closed on Saturday, March 14, and the PGHM began issuing citations days later to those in violation of the restrictions. "We patrol a lot and we still observe groups everywhere," said Stéphane Bozon, commander of the PGHM, who condemned the act of breaking confinement regulations.
Read more about the fatal Chamonix fall at chamonix.net.
Grow a Garden, Win a Ski Trip
And now for something a little lighter. Arctos Guides, the Slocan, British Columbia outfit of Conor Hurley (whom we profiled in this year's Skills Guide) has launched a clever contest to keep idle hands busy while sheltering in place. They're calling it the #frontyardgardenproject and are encouraging those with a bit of outdoor space to grow some food this summer; they'll choose a winner based on the fruits of their labor (or labour, if you're Canadian) to win a two-day skiing/riding or biking trip in the West Kootenay Mountains. "Not only will this project decrease our need to go out for groceries," Arctos Guides wrote on Instagram, "it will also decrease our respective carbon footprints, increase local agricultural awareness and give you a sense of accomplishment in the face of something none of us have ever experienced before."
Find out more about the contest at @arctosguides.