Beer may not make skinning faster or descending smoother—well, maybe for some it does—but it's pretty much guaranteed to make post-ski hangouts a bit more lively. And with the right brews, you may just make some new parking lot friends to boot. Here are a few of our Editors' Choice après picks for 2018 that'll give you the motivation to shred harder so you can kick back and enjoy a malted beverage.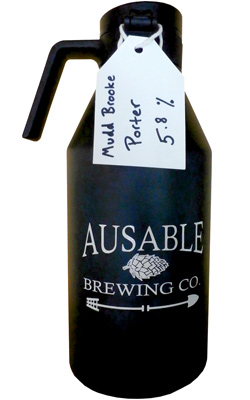 Ausable Brewing Mudd Brooke Porter
"This is the best straight-up porter I've ever had," one tester exalted of Ausable Brewing's Mudd Brooke Porter. "Everything I want in a porter," another said. Deemed "rich and chocolaty" by its brewers, the Mudd Brooke earned consistent remarks from all testers on its aroma, and one quickly noted that the "creamy" brew ran true all the way to the last drop, with a "clean finish."
Pairs With: Single-digit temperatures; ribs in search of something to stick to 'em.
5.8% ABV, Keeseville, New York, ausablebrewing.com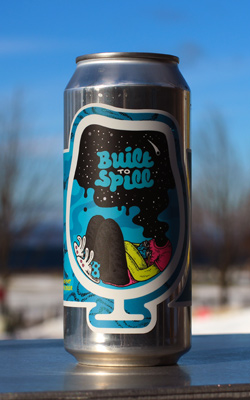 Foam Brewers Built to Spill Double IPA
"Big waves of tropical fruit. Nothing subtle here," one tester said of Foam's Built to Spill. That's because Built to Spill is a New England-style double IPA, known for being unfiltered, highly hoppy and rounded out with floral or fruity flavors. Another tester noticed a "slightly harsh bitterness"—that's the Galaxy and Citra hops—an affect that keeps the overall taste from veering to that of a Mai Tai.
Pairs With: Combating Seasonal Affective Disorder without ordering something embarrassing.
8% ABV, Burlington, Vt., foambrewers.com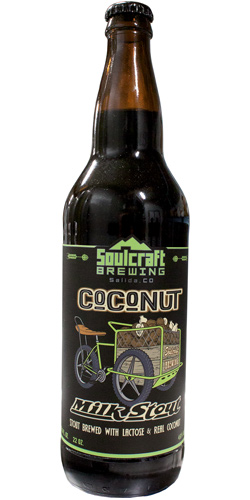 Soul Craft Brewing Coconut Milk Stout
While Soul Craft insists their Coconut Milk Stout has a subtle sweetness, our testers found it to have an "intense" and "heavy" coconut kick—and that's not necessarily a bad thing. "If you like coconut, this is the beer for you," one tester noted, while another said, "This is one to enjoy with or for dessert," given its coconut-dominating flavor. Despite the fruity emphasis, one tester noted that "a bit of roast comes to the party" after the initial taste.
Pairs With: Mounds Bars and warming up from the inside out.
4.6% ABV, Salida, Colo., soulcraftbeer.com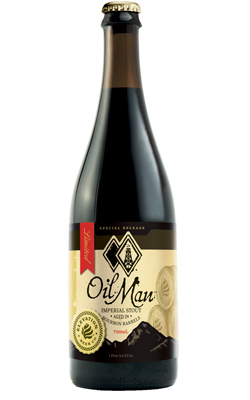 Elevation Beer Co. Oil Man Imperial Stout
"This reminds me of an old man sitting outside a mine in the backwoods of Wyoming with a shotgun," one tester said of the Oil Man, which Elevation calls a "bourbon barrel-aged crude." That tester cited the "roasty taste, slightly lighter carbonation and the slight bourbon flavor from the barrels" for the Wild West imagery, and all testers felt that, while its ABV could turn a saloon upside down, the stout is "easily drinkable," per one, and "boozy, but not in a bad way," according to another.
Pairs With: Swapping tall tales with your closest buddies.
10% ABV, Poncha Springs, Colo., elevationbeerco.com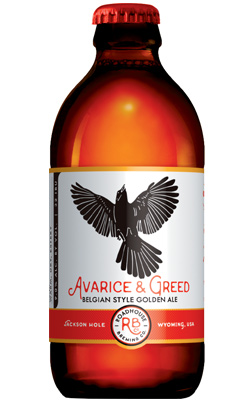 Roadhouse Brewing Company Avarice & Greed
Roadhouse Brewing Company was on to something when naming the Avarice & Greed—the Belgian strong pale ale is "easily drinkable," per one tester, who went on to warn that it "dries out well enough to be repeatable." And there's plenty of reason to have another, between what one called the "spicy and a touch sweet" taste, described by another as a "great balance of yeast character, alcohol warmth and malt flavor." But when the greed kicks in, don't forget that the ABV sits just under nine percent—a solid reminder that avarice is one of the seven sins.
Pairs With: As many laps as you did that day…divided by two.
8.9% ABV, Jackson Hole, Wyo., roadhousebrewery.com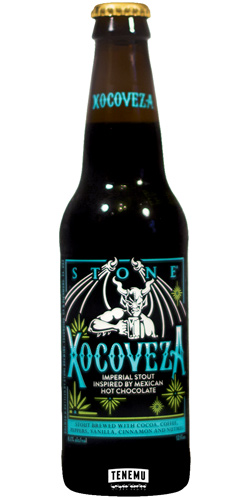 Stone Brewing Company Stone Xocoveza
"You. Yes, you. What are you doing sitting there, reading beer reviews? Go buy this immediately," one tester said of the Xocoveza, a mocha stout first brewed in 2014 and back by popular demand. The stout is Stone's take on Mexican hot chocolate and brewed with cocoa, coffee and spices, and our testers happily lapped it up. "Fairy tale aroma: hot chocolate, spice, roast barley with a sweet finish," one tester said. "A big stout accented with spice and chocolate flavor," another reported, adding, "It's all there and delicious."
Pairs With: Fiestas after checking off dream lines.
8.1% ABV, Escondido, Calif., stonebrewing.com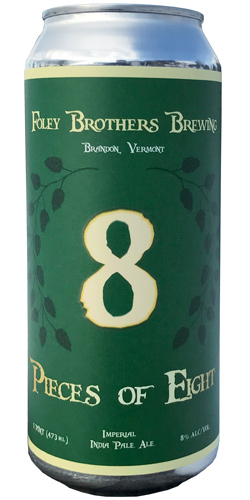 Foley Brothers Brewing Pieces of Eight IIPA
"It's a Sugar Daddy in a can," one tester said of this double IPA. Luckily, all of our testers had a sweet tooth, one noting "very strong caramel and peanut-butter taste." Another picked up on its "well-rounded, good flavor," a result of its eight hop varieties, including Galaxy, Mosiac and Simcoe, which give the Pieces its name. The hop selection also evens out the candy-store flavors—"Big pine notes sounded off and were really pleasant," one tester said, adding that the IPA has a "soft finish," as well.
Pairs With: That one friend who always tours with a candy stash.
8% ABV, Brandon, Vt., foleybrothersbrewing.com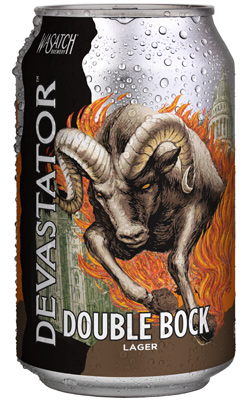 Wasatch Brewery Devastator Double Bock
"This brew has developed a serious cult following," Wasatch warns of their Devastator dopplebock—a strong, malty German lager. And while Utah is no stranger to cult followings, the mojo spread all the way to our Vermont testers. "Nice example of a dopplebock. Rich malt flavors: dark plums and raisins," one said, while another noted it "would work real well in baking. Rich and creamy." A few, however, weren't drinking the Kool-Aid. "Well made, but too sweet for me," one said.
Pairs With: A warm fire and skipping Sunday church.
8% ABV, Salt Lake City, Utah, wasatchbeers.com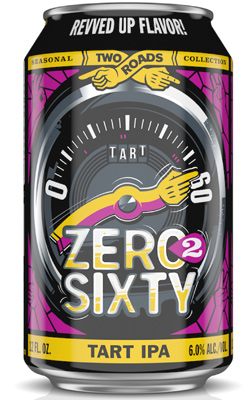 Two Roads Brewing Company Zero 2 Sixty Tart IPA
Two Roads tows the IPA line with their Zero 2 Sixty, calling this one "easy-drinking" with a tart, balanced finish thanks to kettle souring—a souring process sped up by using a specific yeast blend. Our testers weren't quite sure what label to file it under—"Crisp. Not an IPA though," one said. "A tasty beer, although the IPA moniker is a bit misleading," another added. But the complex tastes were a hit. "Super juicy with a tart finish," one noted. Per another, "Good, like a feverish lucid dream where everything is still going your way."
Pairs With: Capping off a day spent in a new zone.
6% ABV, Stratford, Conn., tworoadsbrewing.com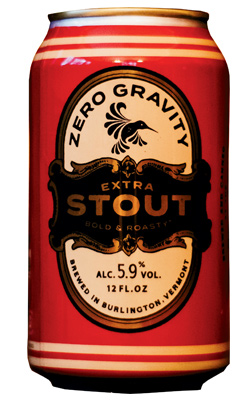 Zero Gravity Brewery Extra Stout
Zero Gravity waves the green, white and orange flag with their Extra Stout, an Irish ale they describe as "black with garnet hues and a tan head." But what, exactly, makes an ale Irish? By definition, a reddish color, a low amount of hops and a slightly sweet and malty taste. And, according to our testers, Zero Gravity is spot on. "Moderate aroma of caramel and roasted grain…balanced by moderate hop bitterness," one said. Another picked up a faint smokiness, and all were impressed by the subtle roasty aroma and taste.
Pairs With: Step dancing from one tailgate to the next.
5.9% ABV, Burlington, Vt., zerogravitybeer.com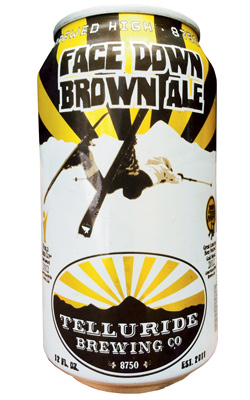 Telluride Brewing Company Face Down Brown
"The kind of beer you could have in any season and be happy," one tester said of Telluride's Face Down Brown. To him, that includes offseason, noting it "makes me want to stack wood." A cross between an English and American brown ale—American styles typically have a hoppier profile while both favor maltiness—the Face Down offered rich malt flavors, per three testers, although one found a "slight bitterness that may be off-putting to the non-craft-beer drinker."
Pairs With: Winter, spring and stick season.
5.7% ABV, Telluride, Colo., telluridebrewingco.com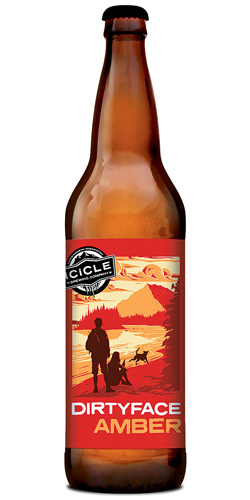 Icicle Brewing Company Dirty Face Amber Lager
For the worn-in-flannel, duct-taped-jacket types, pull up a stool and crack open Icicle's Dirty Face Amber. Brewed for the hardworking, no-frills folk in Washington's Leavenworth Valley, the Dirty Face pairs "earthy hops with clean malt," one tester said, with what another called "toasty and toffee notes in the flavor." And forget the macrobrewery lagers: "This is a good, straightforward beer for a cold afternoon," a third tester said, picking up on what Icicle calls the "smooth, medium body" and clean finish.
Pairs With: Not giving up the best secret spots.
5% ABV, Leavenworth, Wash., iciclebrewing.com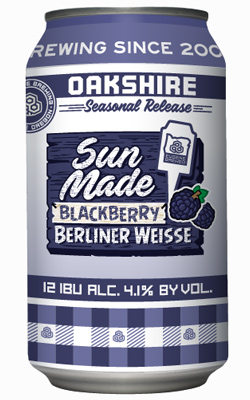 Oakshire Brewing Sunmade Blackberry Berliner Weisse
Oakshire keeps their Sunmade series rolling through the spring and summer—including a Cucumber, Raspberry and Blackberry Berliner Weisse. And the Blackberry, our testers reported, hits the mark. "I expected the blackberry flavor to be overpowering going in, but the taste is nicely mellowed out by the sourness," one reported. "Pleasantly puckering tartness, soft blackberry flavor," another said, adding, "Thirst quenching. I'll have another." A third tester, less interested in fruity goodness, called it a "first step from wine cooler to craft beer."
Pairs With: Corn—at the barbeque or underfoot.
4.1% ABV, Eugene, Ore., oakbrew.com