Over six weeks, we tested 81 beers from 26 breweries located across nine states and Canada for the 2016 Beer Guide. Testers used the Beer Score Sheet from the Beer Judge Certifications Program (bjcp.org) to evaluate each beer. "Traditional beer judging is based on how close to a style a beer is," said homebrewer and test manager Jeff Schwartz. "We were more subjective with it. Admittedly, there was quite a bit of personal preference."
From backyard brews to big business beers, we have parsed out some of our selects from across the country. This week we move on to the Mountain West, where the people may be affected by the high altitude but the beer is not.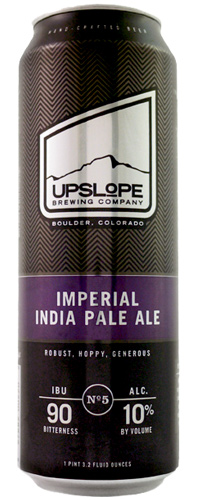 Upslope Brewing Company
Imperial IPA
upslopebrewing.com
Boulder, CO | ABV: 10%
At 10 percent and in a 19.2 oz. "Royal" pint can, Upslope's Imperial IPA is best quaffed in a seated position. "Big everything," one judge said, and others stumbled after. "The alcohol is well concealed behind hops and a solid malt backbone," said our homebrewer. "This will definitely get you to where you are going." All commented on the IPA's sweet booziness. Our professional brewer was more sober about it: "Alcohol is obviously strong. Malt supports the (90) IBUs."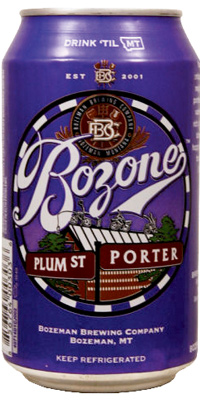 Bozeman Brewing Company
Bozone Plum St. Porter
bozemanbrewing.com
Bozeman, MT | ABV: 6%
Last year, the North American Brewers Association awarded Plum St. a silver medal in the Robust Porter category. The key attributes? The beer's balance. Said one of our own judges, "Nice and roasty throughout. Full flavored but restrained. I'd drink this all winter." Others commented on its air. "Light, pleasant aroma," said one tester. Another agreed: "With its big, roasty nose, I was expecting loads of bitterness and lingering aftertaste. To my surprise, this beer treated my palate like a lady," he said, adding that he'd introduce this beer to his parents. He's single.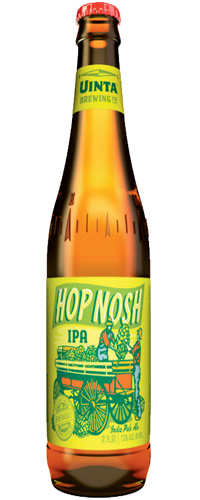 Uinta Brewing
Hop Nosh
uintabrewing.com
Salt Lake City, UT | ABV: 7.3%
In IPA land, there're two layman's categories: Double, known for high alcohol content, and Session (have a few!). At 7.3 percent, the Hop Nosh got testers' attention for splitting the difference. "Nice, full-bodied IPA with a complex hop-malt aroma and flavor," said one judge, noting that, at 72 IBUs, this beer doesn't slap you across the face. Yet all testers noted the big, bold hoppy notes that lingered long after the beer was done. If you're looking for a "big hop flavor that stays with you" but is still "easy to drink," nosh on one of these.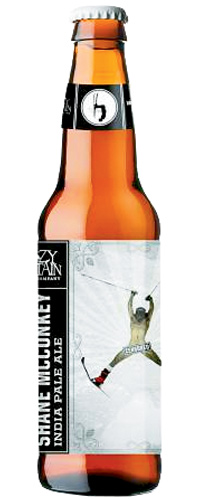 Crazy Mountain Brewing Company
Shane McConkey IPA
crazymountainbrewery.com
Edwards and Denver, CO | ABV: TK%
In 1993, Vail Resort banned the late Shane McConkey for life for skiing naked after being disqualified from a mogul competition for pulling a back flip. Images of both the flip and the streak grace the bottle of Crazy Mountain's tribute Western IPA. And, fittingly, it's a great beer, said our (somewhat biased) testers. "While it does stop just short of being a double/imperial IPA, this sucker is all there," said one tester. Shane McConkey IPA is widely available in Colorado and in limited quantities in Burke, Vt. and Tahoe, Calif., two communities touched by the legend. Raise a glass and remember.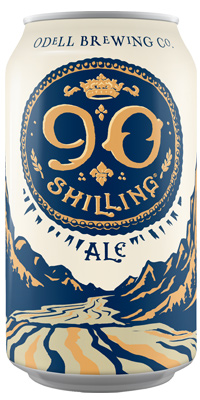 Odell Brewing Co.
90 Shilling Ale
odellbrewing.com
Fort Collins, CO | ABV: 5.3%
In Scotland, this beer's inspirational birthplace, only the best beers were taxed at 90 schillings. And while not every tester would call Odell's Ale a Scotch Ale, they all thought it was worth every penny. "Tastes like an American Brown," said one certified beer judge, also noting its "clean malt character, toastiness and light caramel flavors." Our professional brewer found the beer's roots undeniable for its "slight peat flavor," adding that it's "malty, but not cloying."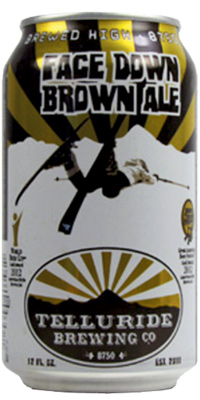 Telluride Brewing Co.
Face Down Brown
telluridebrewingco.com
Telluride, CO | ABV: 5.7%
If Telluride Brewing Company had a calling card, it would be Face Down. It's a two-time gold-medal winner at the Great American Beer Festival and a one-time Gold Award winner at World Beer Cup. Testers didn't give it the gold, but they did appreciate the brown for its supreme drinkability and roasted malt notes. "[The] toasty malt aroma is very enjoyable," one said. "Malt with just a light hop. So good! Easy drinking, full flavor. So much flavor but light and poundable."
—
To get the February issue, visit the Backcountry Magazine store.