Books, those paper relics Gen Z skiers may have scant experience with, retain an innate ability to transport us from our reality to another. For tomes focused on the outdoors, that may be doubly true, as they depict in stark detail the mountains and experiences of other parts of the world. We here at Backcountry Magazine love a good book, whether it contains essays on the outdoors, photos from a lifetime spent in the mountains, or beta for our next trip. (We also love a good young adult fantasy novel.)
Below are eight from this year that caught our eyes. —The Editors
The Art of Shralpinism: Lessons from the Mountains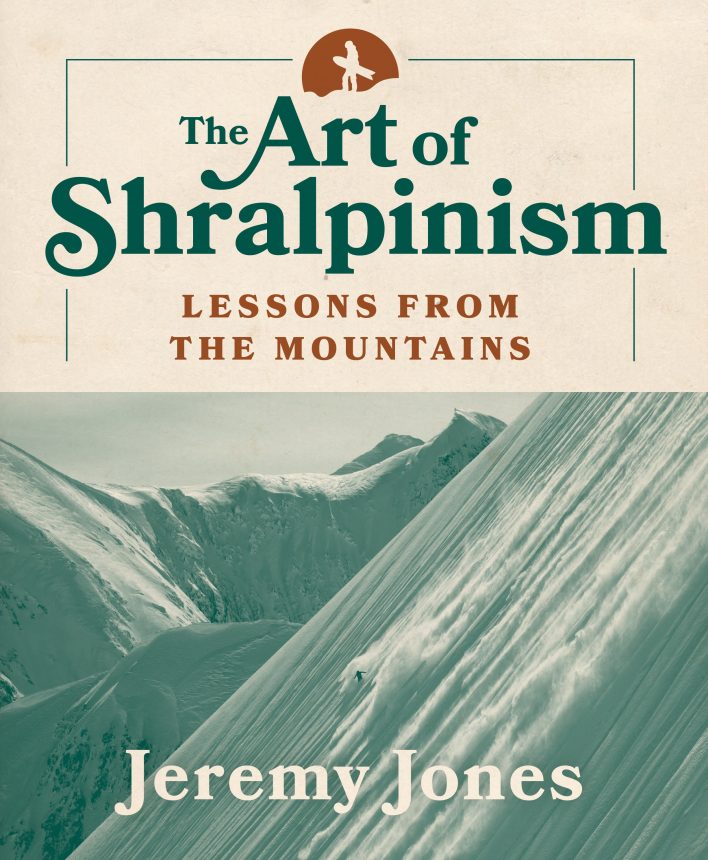 Jeremy Jones
$30, mountaineers.org
Ever since Deeper hit the silver screen in 2010, Jeremy Jones has arguably been the world's most recognizable splitboarder. His movies have taken him from South America's Andes to the glaciated peaks of Alaska to the highest reaches of the Sierra, his home range. Along the way, he's accrued extensive knowledge of winter camping, avalanche and snowpack evaluation, fitness and the mindset needed to ride big lines. His debut book, featuring a mix of memoir and skills guide, presents that hard-won experience in advice that could help any backcountry enthusiast who aims to, as Jones puts it, "ride the best lines in the best conditions."
Angle of Repose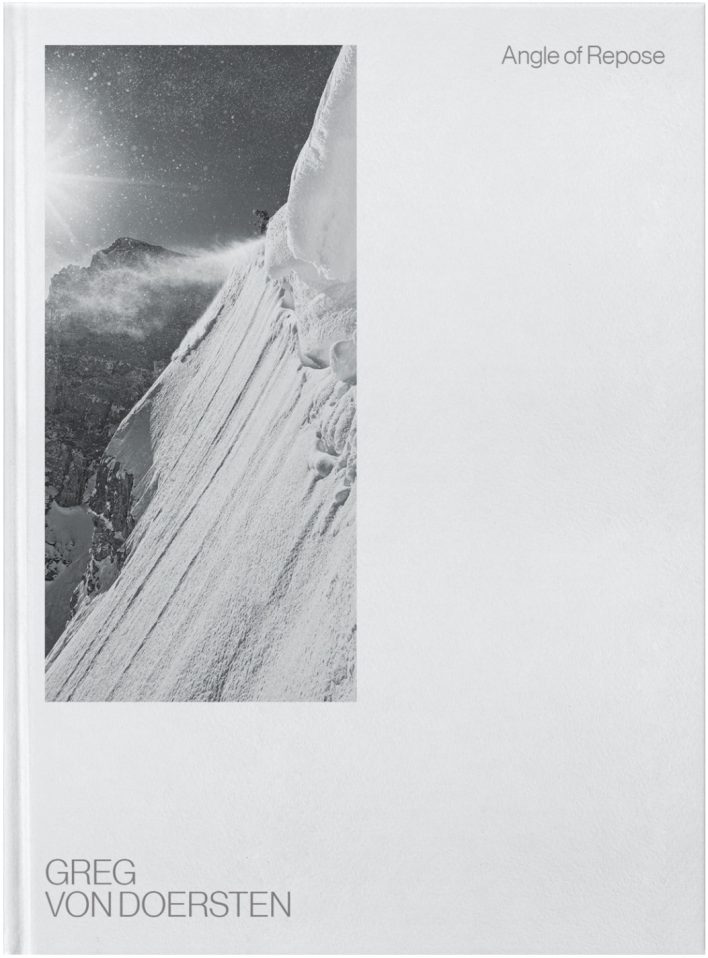 Greg Von Doersten
$65, gregvondeorsten.com
Photographer Greg Von Doersten has been taking photos around Wyoming's Teton Range since the late '80s, but he hasn't compiled his top shots—the epic powder days in Cody Bowl or long tours around Grand Teton National Park—until now. Angle of Repose features the cream of the crop of his collection, making it a must-have for any ski house coffee table. Throughout the 132 glossy pages of this 9-by-12-inch book you'll find more than just the legendary lines of his home range. Von Doersten has captured the nuances of Jackson Hole's culture, from the excitement of catching first tram on a powder day to the wake death leaves in a tight-knit mountain town. Von Doersten's narrative of his own life in Jackson complements all the images, adding depth to the visual beauty.
The Ski Town Fairytale: A Quest to Live the Dream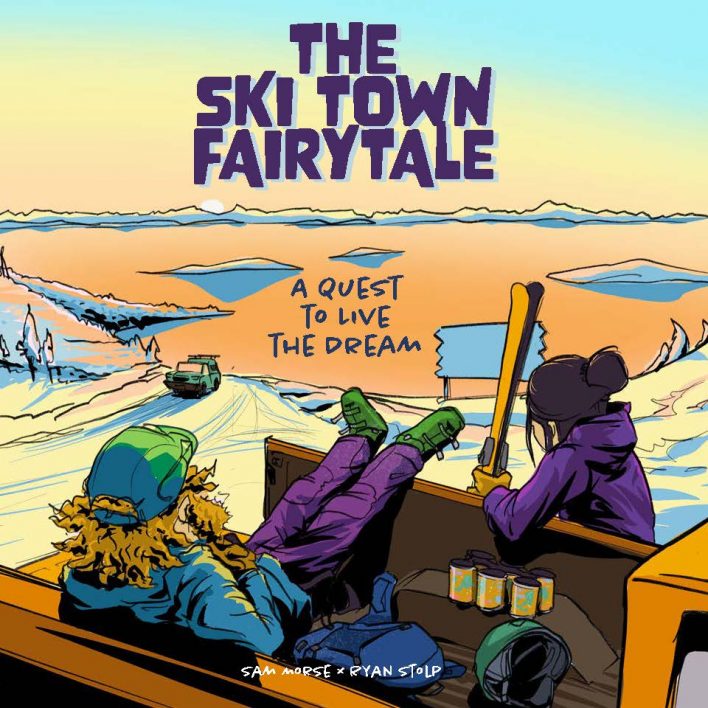 Sam Morse and Ryan Stolp
$40, ryanstolp.com
Meet Sophie: an overworked veterinary student living in a city along one of America's coasts. Inspired by outdoor influencers' social media feeds, she packs up her life and heads to Jackson Hole, Wyoming. But it turns out the ski town dream isn't all it's cracked up to be. High housing costs and a laundry list of odd jobs to pay the bills spoil Sophie's dream—until her Ski Bum Fairy Godfather and his magic beers arrive. Don't be fooled by the comic doodles and quirky characters of this grown-up children's book. There's a deeper message here as Ryan Stolp and Sam Morse delve into the dark side of being a ski bum in 2022 and what it means to "live the dream" in the age of social media.
Stevens Pass Ski Atlas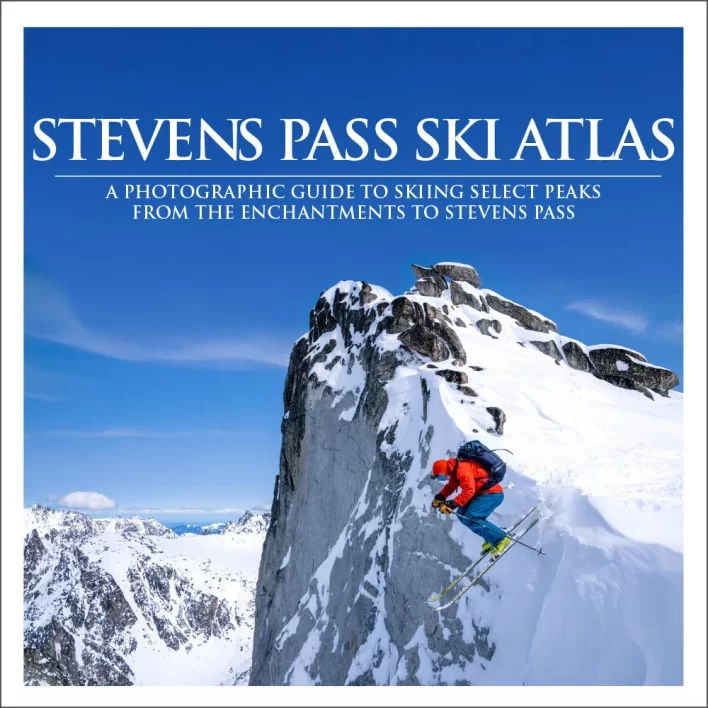 Garry Rambis
$30, alpenglowpublishingstudio.com
Following last winter's inaugural ski atlas that focused on the Oregon Cascades, Alpenglow Publishing Studio returns this winter with a pair of photographic coffee-table-style guidebooks. Garry Rambis's Stevens Pass Ski Atlas highlights the diverse, rugged terrain in The Enchantments and around the eponymous North Cascades pass through which Washington state Highway 2 winds. Each zone includes basic information on named lines, maximum slope angles, mileage and elevation gain, along with recommendations for which peaks are better accessed with a snowmobile. While Rambis's book won't give you detailed beta on routes, the aerial photos provide a strong sense of the area and enough large-format pictures to get your wheels turning. Also available this winter from Alpenglow is the Tahoe Ski Atlas, which offers the same type of photos and information for the California region.
Beyond Skid: A Cookbook for Ski Bums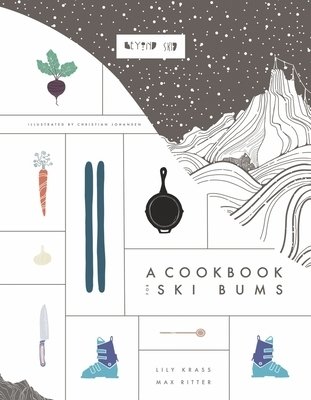 Lily Krass and Max Ritter
$45, beyondskid.com
There are cookbooks for everyone these days, from Snoop Dogg fans to readers of The Walking Dead, so why not one for ski bums, too? Backcountry Magazine contributor Lily Krass and partner Max Ritter have published a hardcover edition of their book designed to make your life taste better on the skintrack. From energy lifters like Double Espresso Chocolate Balls and Banana Oatmeal Cookies to après dinners like Pasta Bolognese and Ski Boot Schnitzel, the pair have recipes that cover you from when the alarm goes off to when you crash on the couch watching a movie. Beyond Skid features enough global flavors and creative skintrack treats to keep you out of the granola bar and basic burrito rut all winter.
Backcountry Skiing Rocky Mountain National Park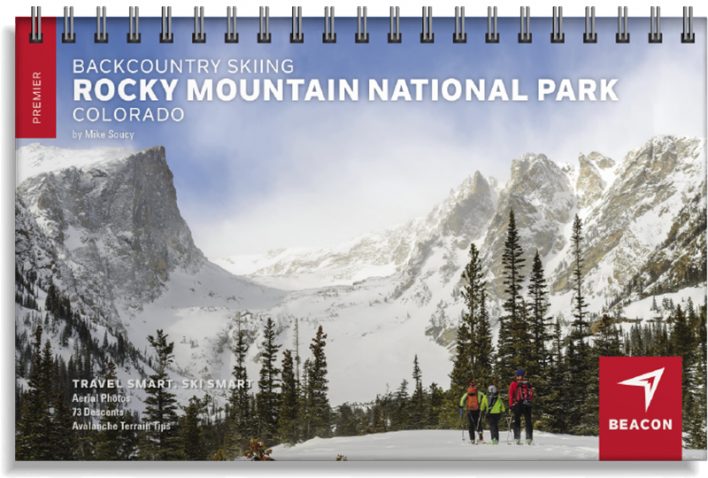 Mike Soucy
$28, beaconguidebooks.com
While most people's National Park trips might involve a roadside stop at Old Faithful or to look at the changing leaves in the Great Smoky Mountains, Beacon Guidebooks' newest offering can help you find a bit more solitude. Like many of the publisher's books, Mike Soucy's Backcountry Skiing Rocky Mountains National Park features aerial photos alongside detailed route-finding, slope angle and descent information. Soucy, an internationally certified guide who works in the park, carries a local's knowledge that informs his detailed descriptions of the area's complex terrain. It's small enough that you could take it in the field, but it can be purchased with a waterproof map ($18) intended to be your resource on the skintrack.
Squeak! Goes Backcountry Skiing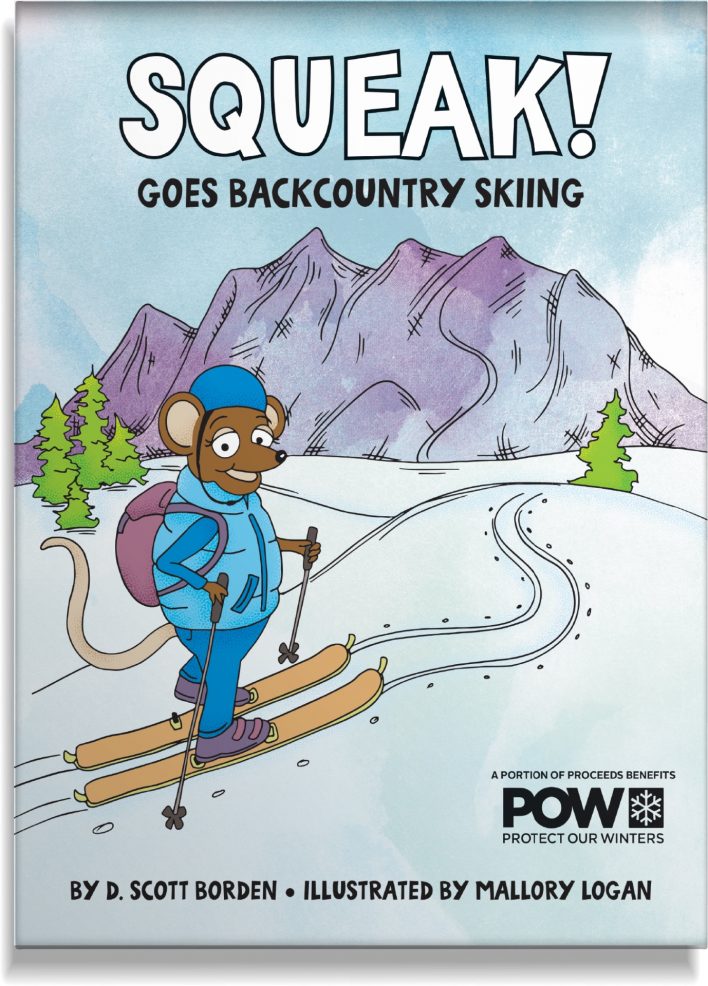 D. Scott Borden, illustrated by Mallory Logan
$20, beaconguidebooks.com
Backcountry skiing can be scary for anyone uninitiated in the intricacies of avalanche safety and winter weather management. Those dangers are worse, however, if you're a mouse. Squeak! Goes Backcountry Skiing is the story of a subnivean rodent who tries to steal a snack from a skier's pack and unwittingly ends up on a tour. She employs the help of animals along the way to understand why the humans are skiing and what avalanche safety is, then she must find her voice as they argue over which lines are safe. Translating backcountry safety concepts for kids as young as two might not be as inherently engaging as The Very Hungry Caterpillar, but nothing will hold your kid's attention like you being able to yell "Avalanche!" during story time.
The Art of Up-Tracking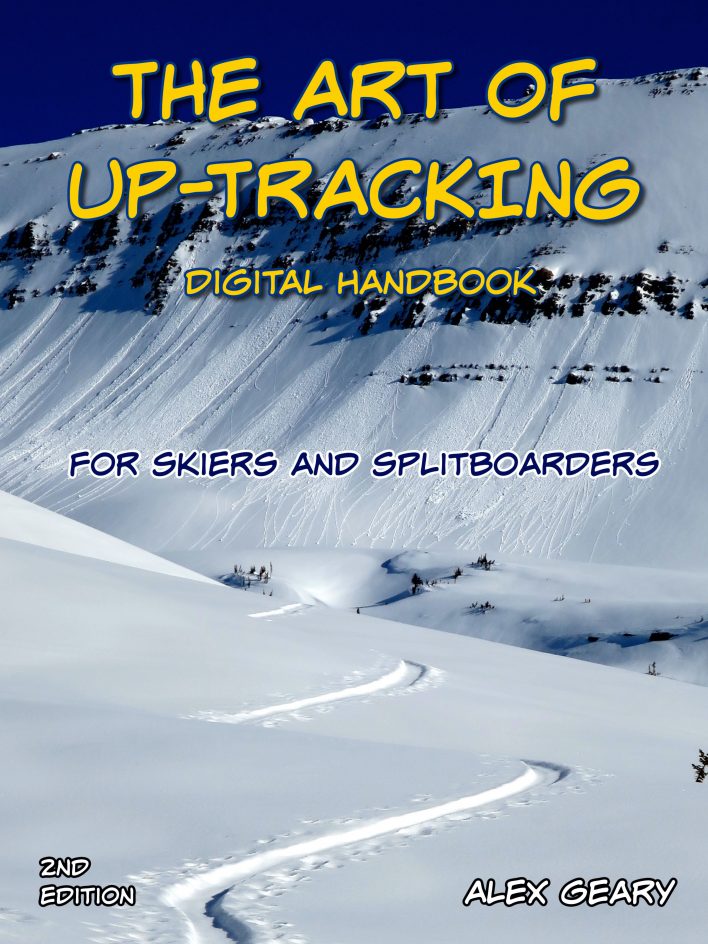 Alex Geary
Choose Your Price, gearysguiding.com
If you're the type of skinner who puts a track straight up the mountain, internationally certified ski guide Alex Geary has a book for you. The Art of Up-Tracking is a rudimentary e-book dedicated to setting an efficient, safe skintrack. From the best angle to how to move across glaciers to navigating whiteouts, Geary takes what he's learned from years of guiding to create an easy-to-follow book with ample pictures that show the efficient tracks he espouses. Though he recognizes that "like achieving a perfect painting with watercolors, the result is always subjective," his goal is to see skintracks that don't follow the path of most resistance.
---
If you'd like more book recommendations, check out last year's Backcountry Magazine book roundup, featuring guidebooks on Canada's Spearhead zone, Oregon's Cascades, and hut-to-hut traverses in the U.S., along with nonfiction fare from former Alpinist Editor in Chief Katie Ives and Backcountry contributor Heather Hansman.