T-Bar Films Releases 'Out on a Limb' Trailer
"He's one of those people, who from the moment you meet him, you know he can pretty much do anything," Steve Charest, head guide at Burlington, Vt.'s Petra Cliffs Climbing Gym, says of Vasu Sojitra, the featured skier in T-Bar Films', Out on a Limb. The film follows Sojitra, a backcountry skier with one leg, as he hikes and skis in Vermont and Northern Quebec's Chic Choc Mountains. "I just center my leg over my body and lean forward with my arm and use that crutch as a pole, plant that and spin off it," Sojitra told Backcountry in the October 2013 issue. "To me right now, it doesn't seem like a problem. I've gotten use to it."
Trailer: Vasu Sojitra: Out on a Limb from T-Bar Films on Vimeo.
 One Wasatch Releases Map

This week Ski Utah released the first map of the proposed One Wasatch linkup, a pitch that will connect 18,000 acres of terrain. Published on Monday, the plans include locations for links between Solitude and Alta and between Park City Mountain Resort and Brighton. It does not include details on the link between Canyons and Park City Mountain Resort. Ski Utah officials state that this link will be "determined at a later date." One Wasatch has been controversial since its initial proposal, as bc skiers and riders see a potential for increased resort traffic in backcountry-only zones. "The bottom line is that it's about the preservation of powder skiing, which I truly believe is a dwindling natural resource!" Salt Lake photographer Howie Garber explained to Louis Arevalo in a Backcountry Op-Ed exploring the proposed One Wasatch. "Connecting seven of Utah's finest ski resorts while preserving both our water quality and an unrivaled backcountry experience is not an impossible task," Nathan Rafferty, president and CEO of Ski Utah said of the project. To view the proposal, click here.
Dynafit Publicizes Beast 16 DIN ISO Certification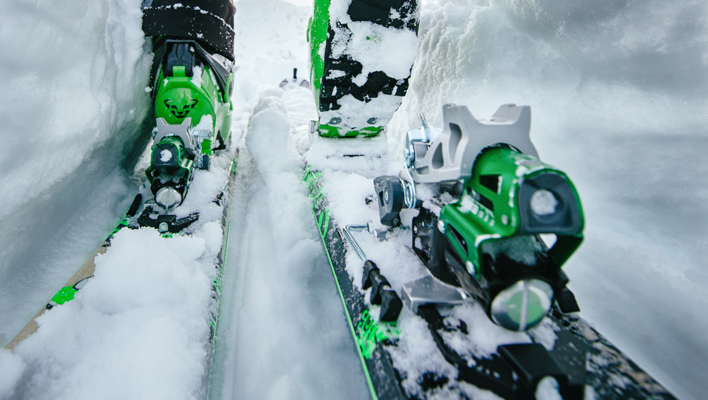 Following Marker's launch of their new DIN ISO-certified tech binding, the Kingpin, Dynafit has released the TÜV certification for their Beast 16 binding. Although both bindings now meet the alpine touring binding safety release standard, the Beast 16 is the only certified binding currently available. (Marker plans to release the Kingpin on December 15.) "We passed laboratory and practical test for the TÜV certification according to the DIN ISO 13992 last autumn and this year January/March," Edwin Lehner, lead binding designer with Dynafit, said of the certification. Dynafit maintains that the Beast's official paperwork was delayed by clerical work until now. For more, click here.
Snow Flies Early
Across the U.S., early flurries are flying. On Wednesday in Rapid City, SD, a town heralded as a veritable backcountry mecca, locals saw the largest early snowfall since 1888. The
Argus Leader
reports a dump of eight inches. Barrow, Alaska, the U.S.'s northernmost city, also saw a big early squall on Tuesday. The town has received snow each month of the year since 1922, but this month's dump of more than four inches was the third heaviest ever recorded in September, according to weather.com. Montana and Wyoming are also gearing up for upcoming winter weather. "The calendar may say September but for some it is time to break out the winter jackets, and, in a few areas, shovels," weather.com's Linda Lam and Jon Erdman report. Read more
here
.