Massive walk-mode ranges, state-of-the-art buckles, heat-moldable shells and true 130 flex ratings might have sounded far fetched among AT boots a decade ago, but the future is now with this 2019 Editors' Choice lineup. Our team of 32 testers took a deep dive into this season's boots to handpick six with noteworthy and game-changing qualities.
Here are the 2019 Editors' Choice AT boots.
Want to see in-depth tester feedback on these products? Buy a copy of the 2019 Gear Guide, brimming with reviews of all the Editors' Choice winners, plus almost 200 other must-have skis, splitboards, boots, bindings, apparel and accessories.
---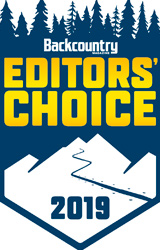 Dynafit Hoji Pro Tour
$799 – dynafit.com | SIZES: 25-30.5 | WEIGHT/PAIR: 6.4 lbs. | LAST (mm): 102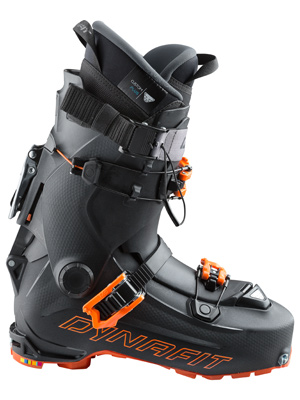 From the Gear Guide: "Easily the quickest and simplest [boot] in the game," one tester exclaimed. "The most progressive boot on the market today," another concluded.
---
Roxa R3W 105 TI
$750 – roxa.com | SIZES: 22.5-27.5 | WEIGHT/PAIR: 6.3 lbs. | LAST (mm): 99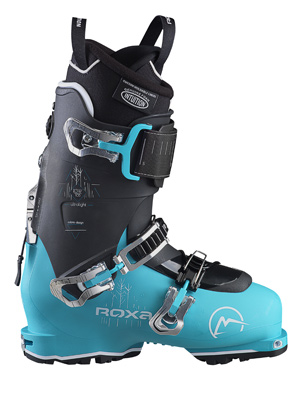 From the Gear Guide: "Quite possibly the nicest, best-fitting liner on the market with its articulated arch support and achilles gripper."
---
Salomon S/Lab MTN
$975 – salomon.com | SIZES: 24.5-30.5 | WEIGHT/PAIR: 6.9 lbs. | LAST (mm): 98/104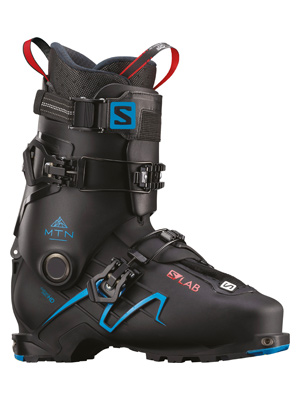 From the Gear Guide: "Can handle big tours and push big skis," one tester said. Commented another, "Precise and powerful for a two-buckle boot."
---
SCARPA Maestrale RS
$795 – scarpa.com | SIZES: 24.5-32 | WEIGHT/PAIR: 6.1 lbs. | LAST (mm): 101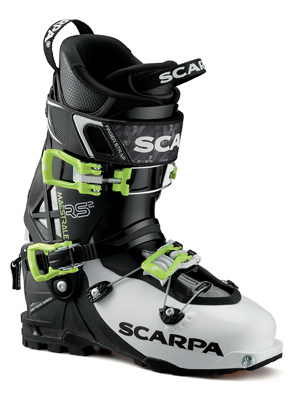 From the Gear Guide: "Unbelievable range of motion in tour mode for such a big boot," one tester said. Another called it a "do-it-all boot for everyone but the skimo set."
---
Tecnica Zero G Tour Pro
$1,080 – tecnicausa.com | SIZES: 22.5-30.5 | WEIGHT/PAIR: 5.8 lbs. | LAST (mm): 99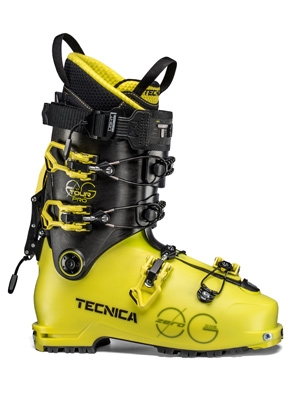 From the Gear Guide: "Quite a powerful boot for its low volume and lack of noticeable weight," one tester said. Another noted the "squishy walk mode that's appreciated."
---
SCARPA Alien RS
$870 – scarpa.com | SIZES: 24-30 | WEIGHT/PAIR: 3.9 lbs. | LAST (mm): 99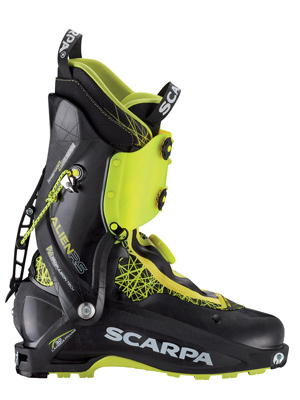 From the Gear Guide: "The sheer amount of power and stiffness is impressive for a four-pound boot," one tester noted. Exclaimed another, "I could climb the Empire State Building in these."
---