As splitboarding has matured, so too has its relationship with skiing—and this year, we merged Board Test Week with our Powder Mountain Gear Test. Send trains, friendly one-upmanship and endless gear talk ensued, as the crew of 11 splitboarders tested 37 total split models, plus a slew of boots and bindings. With improved mechanism to accelerate transitions, boots that can more capably ascend skintracks and boards that transcend boundaries, the world of splitboarding is embodied by this refined gear.
Here are the 2019 Editors' Choice splitboards, boots and bindings.
Want in-depth tester feedback on these products? Buy a copy of the 2019 Gear Guide, brimming with reviews of all 38 Editors' Choice winners, plus almost 200 other must-have skis, splitboards, boots, bindings, clothing and accessories.
---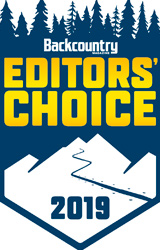 Amplid Millisurf
$1,200 – amplid.com | LENGTHS: 157, 161 | WEIGHT: 5.5 lbs. (157)

 From the Gear Guide: "Weight conscious and still rails," one tester said. "It's kinda like riding a La-Z-Boy," another mentioned.
---
Venture Carbon Paragon
$1,189 – venturesnowboards.com | LENGTHS: 156, 160, 161, 165 | WEIGHT: 6.7 lbs. (156)

 From the Gear Guide: One tester exclaimed, "I'd take out a new credit card to buy this board."  "It does what it's told," another noted.
---
Arbor Swoon
$690 – arborcollective.com | LENGTHS: 148, 152, 156 | WEIGHT: 6.2 lbs. (152)

 From the Gear Guide: "[The] twin shape is super playful, [and] if goldilocks starts snowboarding, she'd probably think the Swoon is just right."
---
Burton Flight Attendant X
$1,500 – burton.com | LENGTHS: 158, 163 | WEIGHT: 6.5 lbs. (158)

 From the Gear Guide: "Jump turning 50 degrees or launching 50 footers, this deck is confidence inspiring."
---
Spark R&D Arc
$385 – sparkrandd.com | SIZES: S-L | WEIGHT: 2.7 lbs. (Med)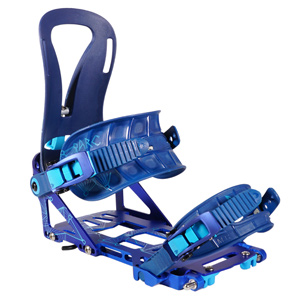 From the Gear Guide: "[Spark R&D has] the highback game cornered," one tester noted, adding, "Rad that you can adjust your stance [while the cutout bindings are locked onto the pucks]."
---
K2 Aspect
$450 – k2snowboarding.com | SIZES: 7-13 | WEIGHT: 5.4 lbs.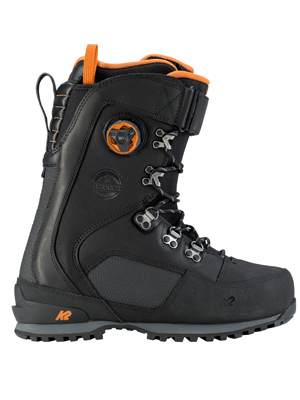 From the Gear Guide: "Low profile and light—for a reinforced bc boot," one tester said, also noting, "The velcro reinforcements for cuff stability are great."
---