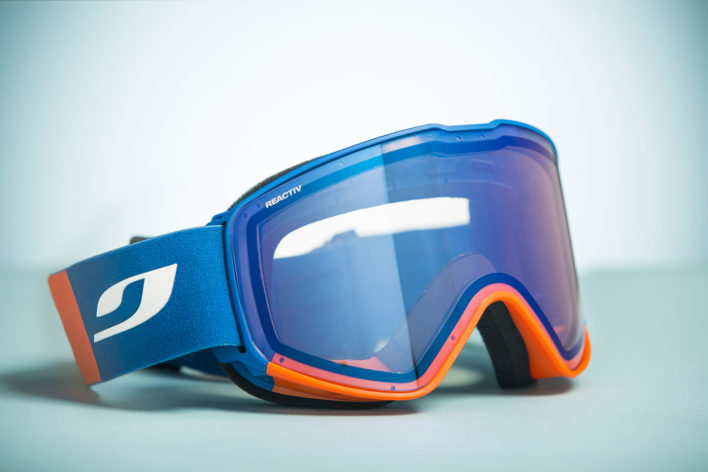 The Tech: Julbo's new Cyrius goggle debuts a frameless style featuring a cylindrical lens, which curves horizontally and runs flat from top to bottom. The shape is intended for a modern look and wide-open field of vision that's made crisp and clear by Julbo's best-in-class photochromic Zebra lenses.
The Talk: "I love the style of these goggles," the Cyrius tester said. Beyond the fit, he found the lens just right, too, noting, "The Zebra lenses work great as it's getting later in the day, in the clouds or the trees—though they aren't my favorite in flat light."
$220
Julbo.com
Want tester feedback on these products? Order in our online store to get a copy of Backcountry Magazine's 2020 Gear Guide with in-depth reviews of all 39 Editors' Choice winners, plus more than 200 other must-have skis, splitboards, boots, bindings, clothing and accessories.