The kegerator is almost empty here at Backcountry's headquarters, and the launch date for this year's Gear Guide is quickly approaching. Before we roll out the issue, we're pre-releasing this year's Editors' Choice Awards logo, which has been deservedly bestowed on 29 of the best, most innovative skis, spiltboards, boots and bindings of 2015. In between sips of coffee, Backcountry's Art Director, Mike Lorenz, explained his vision behind the design, and it's not surprising that PBR was a major factor in its conception and production. "Blue Ribbon was definitely a part of the process," Lorenz says.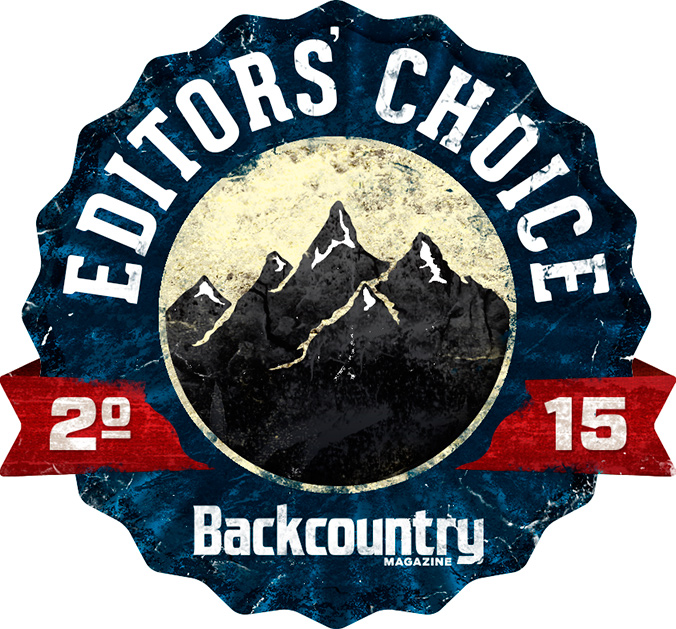 Over the next month, we'll announce the Editors' Choice logo-bearing products, each chosen based on their overwhelming tester feedback from more than 300 hardgoods tested last March at Powder Mountain, Utah and Crested Butte, Colo. The tests, which included 66 testers, countless cans of beer and more than a few hangovers, put products through the ringer over 10 days of testing. And Lorenz wanted to exemplify this hard work. "It's nice to put a little more thought into these logos than other magazines," Lorenz said. "These products really stood out, and it's worth it to create a logo that's a little more than something random that just says, 'Editors' Choice'."
"My vision was to do something a little different than past years," Lorenz explained. "Our logo has historically been somewhat flashy with a lot of metallic overtones, and this time around I wanted to focus on something a little bit retro and vintage in design and color." Lorenz says he wants the retro flair to represent Backcountry's 20th anniversary season, which we'll commemorate in November with our 100th issue.
The Gear Guide, our 98th issue, hits newsstands on September 26, with reviews of the Editors' Choice-winning products and more than 100 additional Gear Guide Selects. To be the first to receive a copy, subscribe here by July 29. In the meantime, stay tuned to BackcountryMagazine.com over the next month as we announce the 2015 Editors' Choice Awards.