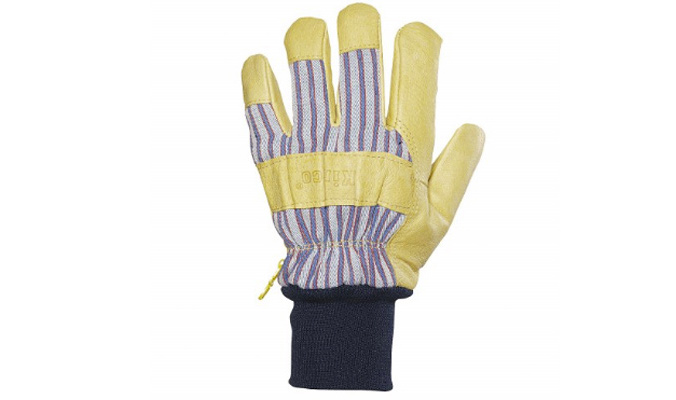 Originally envisioned as a welding glove, the first Kincos were designed and produced in 1975 in Portland, Oregon by 26-year-old Bruce Kindler, with money borrowed from his mother. Then, in 2003, Bruce's son, Travis, purchased the company and took Kinco from an industrial-sales-oriented company to one that today also focuses on the retail arena.
Kincos have long maintained a cult following in the skiing world as the quintessential blue-collar glove of choice because of their durability and affordability—about $12 for the cotton-backed style that's made from pigskin leather and lined with Kinco's proprietary HeatKeep insulation. To enhance water repellency, treatments such as Sno-Seal or good, old-fashioned beeswax can be worked into the leather then baked at low temps in an oven.
"Ski edges, snowcats, shovels and explosive fuses take a toll, but Kincos can stand up to the abuse," says internationally certified mountain guide Steve Banks. "The best part is at the price point—you can afford to put them through the wringer." And for guides like Banks, sometimes the old, reliable option is the best pick.