On a fundamental level, few individuals think both analytically and creatively—left brain, right brain stuff. But photographers are different, their work demanding technical mastery to make art. To celebrate the best in winter imagery, we asked seven photographers to talk about their most-loved shots, and then we chose a few dozen of our favorites.
Getting pitted makes even the grumpiest curmudgeon happy, and when deep powder is combined with cobalt blue skies, it is hard to think of an activity that is more mood-lifting than shredding through an untouched field of snow. Photographer Jeff Cricco captured this moment of bliss in his photo from the 2017 photo annual.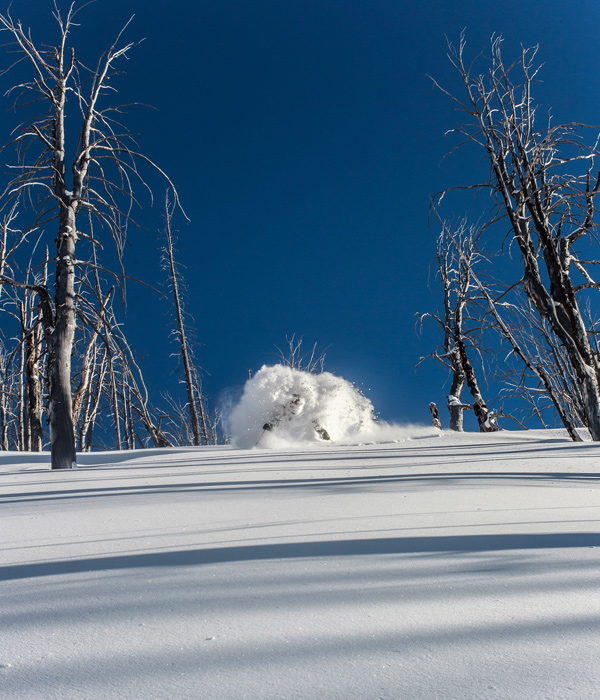 The sequence was incredible—overhead powder in every frame. I think the stark combination of deep white snow, dark burnt timber and the rich blue skies really stands out. For me, it's the explosion of powder that is the most interesting part of taking ski photos. There is nothing like it—it's fluid. This photo makes me think of the essence of skiing and how incredible it is to ski powder. When I'm shooting I'm looking for good light, for deep backlit powder. But the bottom line is that there is a lot of luck involved to get the 2,000th of a second you capture where everything lines up. Skiing powder can be a mind-blowing experience, and when I capture a shot where a viewer can get that feeling, then I know it's a winner.