Getting the contents of your pack dialed for a long day on the skintrack can be an uphill battle, from tackling morning-of skin prep for better glide to bringing the right layering options to survive sweaty slogs and bone-chilling descents. To keep you moving in the right direction, here's the first of two installments of uphill-gear selects.
Want tester feedback on these products? Subscribe now or pre-order in our online store to get a copy of Backcountry Magazine's 2020 Gear Guide with in-depth reviews of all 39 Editors' Choice winners, plus more than 200 other must-have skis, splitboards, boots, bindings, clothing and accessories.
Dynafit Mezzalama 2 Polartec Alpha Overshort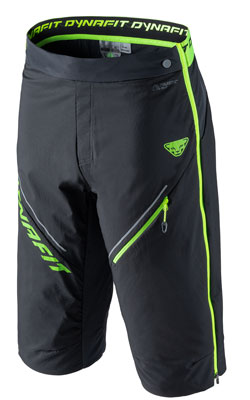 At first glance, the concept of insulated shorts seems pretty absurd. But consider this: the best pants for skinning are completely uninsulated. So when it comes time to descend—or if your chairlift-riding pants and your skinning pants are one in the same—an easy-to-add layer of insulation can prove essential. Dynafit's got your back(side) with the Mezzalama, a below-the-knee short insulated with warm-yet-breathable synthetic Polartec Alpha. Full-length side zips mean putting on or taking off the Mezzalama doesn't require removing boots (or even skis), and the shorts pack down to the size of a softball in the left pocket.
$160 dynafit.com
Sidas Winter 3Feet Insoles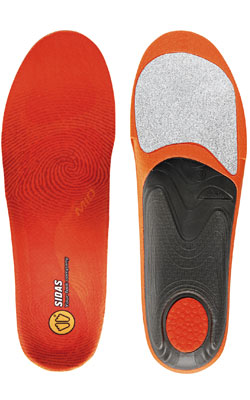 Step 1: Pull out your ski boots' stock footbeds. Step 2: Notice how completely inadequate the arch support is. Then wonder why they're so darn narrow—who has feet that small? Step 3: Throw them out. Step 4: Replace with something that actually supports your arch, aligning stance to improve posture and enhance edge control, like Sidas's Winter 3Feet, which combine soft-density plastic and cushioning foam with a layer of aluminum for reflective insulation. These lightweight insoles (110 grams per pair) can be trimmed to fit and are available in three arch heights.
$50 sidas.com
Pomoca Free Pro 2.0 Skins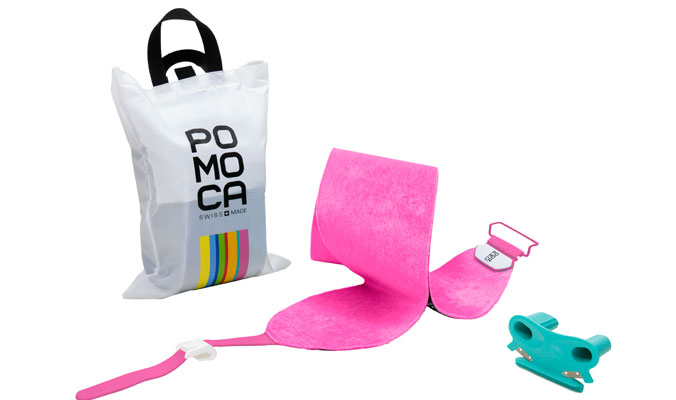 Pomoca updates their Free Pro skins, reducing the weight by 20 percent, making it the lightest full-width skin ever tested by Backcountry. Pomoca optimized the full-mohair plush to balance grip and glide, and in test conditions, grip was never an issue, never slipping on steep, icy skintracks. For the first couple days, our tester found glide slower than other 100-percent mohair skins, but it improved with break-in. The adhesive held firmly to the ski in all temps, but pulling glue-from-glue took effort. The skins are light, flexible and easily stuffable in pockets for quick transitions. 15 oz. (123 mm skin trimmed for 140/112/121 ski at 178)
$199-209 pomoca.com
Contour Hybrid Mix Skins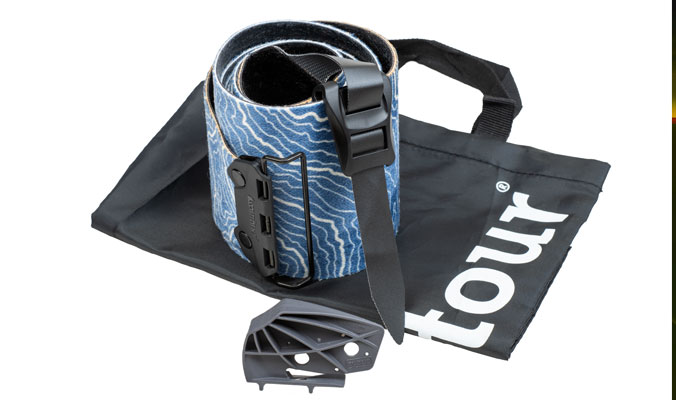 Contour made a few improvements to last year's Editors' Choice Hybrid Mix, with a simplified and riveted tip attachment for robust durability. The new black backing better shows wax and other contamination on the acrylic adhesive. Every pair includes a solvent wipe to clean and reactivate the adhesive after heavy use. In testing, the adhesive proved solid, holding with plenty of power in near-zero temps, while still pulling effortlessly glue-from-glue. To speed uphilling, the mohair-nylon mix is one of the slickest gliding, offering a stride similar to that of full mohair. 21 oz. (115 mm skin trimmed for 140/112/121 mm ski at 178)
 $180-200  kochalpin.at
FastStik Ski Wax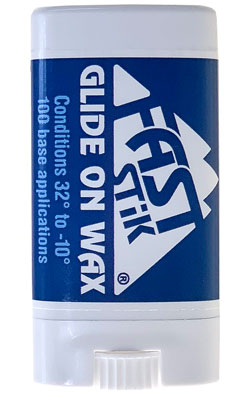 It's no secret that most backcountry skiers and riders don't wax their boards. Quite frankly, if downhill speed isn't the goal, then, for all intents and purposes, what's the point? But when things get hot or particularly cold, diamond dust and hot pow make sliding a struggle, which is where an easy-to-pack wax comes in. FastStik's lip-balm-sized wax applicator will find room in any repair kit and requires nothing but gliding on for application. Its temperature range spans from subzero to spring (-10 to 32 degrees, as advertised), and it can also be applied to topsheets to prevent globbing, too.
 $40  faststik.com
Mons Royale 50/50 Neckwarmer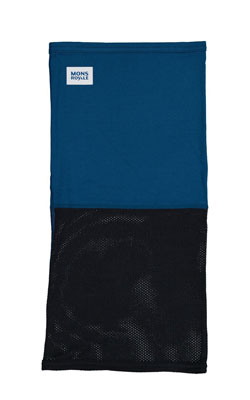 A buff may be one of the most important and underrated pieces of apparel, between its sun-protection abilities and the warmth it can provide against cold and snow. Mons Royale's 50/50 Neckwarmer divides the difference between those functions, offering a one-size-fits-all gaiter that's vertically split into two fabrics. One side utilizes a merino jersey fabric to block face shots and wind, while the other half is created from a light, single-layer merino/polyester mesh material to repel sun rays on spring tours. It's the right addition to don when the day's conditions could go either way.
$30 monsroyale.com