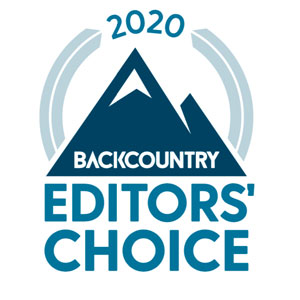 This year at Powder Mountain Utah, testers gathered for the 2020 Gear Test Week to review 157 pairs of skis. Of those, there was a noticeable abundance of standout mid-fat chargers that boasted waist widths between 108 and 90 mm underfoot—so many, in fact, that we dedicated 15 pages of our September 2020 Gear Guide to this category. And for our digital Editors' Choice release, we've split these all-mountain shredders into two categories, for your reading pleasure: 105 to 108 mm underfoot and 95 to 100 mm underfoot.
Here are the 2020 Editors' Choice skis: 105 to 108 mm.
Want tester feedback on these products? Order in our online store to get a copy of Backcountry Magazine's 2020 Gear Guide with in-depth reviews of all 39 Editors' Choice winners, plus more than 200 other must-have skis, splitboards, boots, bindings, clothing and accessories.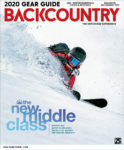 ARMADA TRACER 108
$875 – armadaskis.com | SIZES (cm): 164, 172, 180, 188 | DIMENSIONS (mm): 134/108/126 | WEIGHT/PAIR: 7.6 lbs. (180)

From the Gear Guide: "Stable underfoot, even flex and fully reliable through most speeds and all turn shapes."
---
ATOMIC BACKLAND 107
$850 – atomic.com | SIZES (cm): 175, 182, 189 | DIMENSIONS (mm): 137/107/124 | WEIGHT/PAIR: 6.8 lbs. (182)

From the Gear Guide: "The shape allows it to carve hard, but also hold up in the crud."
---
SALOMON QST 106
$900 – salomon.com | SIZES (cm): 167, 174, 181, 188 | DIMENSIONS (mm): 137/106/123 | WEIGHT/PAIR: 7.9 lbs. (181)

From the Gear Guide: "Best for variable snow where dampening is more important than heft."
---
FISCHER HANNIBAL 106
$750 – fischersports.com | SIZES (cm): 171, 178, 185 | DIMENSIONS (mm): 138/106/121 | WEIGHT/PAIR: 6.7 lbs. (178)

From the Gear Guide: "Light, yet incredibly drivable and pretty darn stable in that cruddy, variable stuff."
---
BLIZZARD ZERO G 105
$960 – blizzardsports.com | SIZES (cm): 164, 172, 180, 188 | DIMENSIONS (mm): 133/105/120 | WEIGHT/PAIR: 6.8 lbs. (180)

From the Gear Guide: "Quicker edge to edge…Super playful, very predictable, yet responsive."