In 1994, Voilé release the first ever splitboard kit for those who wanted to transition their solid board into a backcountry friendly device—all you needed was a table saw and a bunch of free time. Thankfully, advancements in splitboard accessories over the following decades have greatly improved the ease and appeal of backcountry snowboarding, with specialized travel gear, easy binding adjustments and poles for times when the shuffle isn't cutting it. To get you ready for your cold weather pursuits, we've complied some of our favorite new accessories to streamline your splitboarding experience.
Burton Wheelie Locker

Burton's Wheelie Locker proved indispensable while island-hopping in Japan for seven weeks. The coffin-sized roller swallowed one split setup, two solids, regular bindings, boots, poles, avy gear, skins and an airbag. Even then, the only limiting factor proved to be airline weight restictions. Straps plus a thin, durable liner keep boards from scraping together in transit. Several spacious, zippered pockets and a removable boot bag help jet-lagged travelers stay organized.
$300 burton.com Sizes (cm): 156, 166, 181
Leki Tourstick Vario Vertical Poles

One legendary gear tester (aka 2Polez) refuses to consider collapsible poles—the liability of a busted pole being too great when you're miles from the trailhead. Instead, he shreds couloirs while clutching a whippet and an indestructible aluminum pole liberated from some lost and found. For the rest of us, three-piece poles are requisite, and Leki's latest offering sports a carbon upper and aluminum lower, balancing the portability we crave with the durability we demand.
$220 leki.com
Spark R&D Solid Board Pucks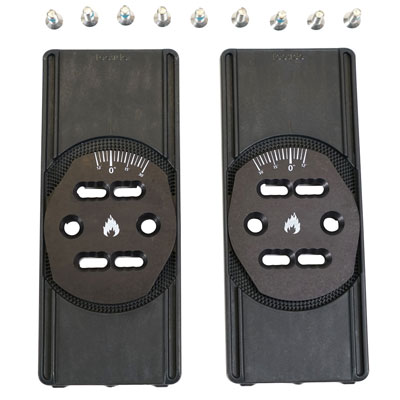 Splitboarders love to parrot Venture's famous bumper sticker, "Splitboarding is the answer." Newsflash: Sometimes, it isn't. And whether you're hopping out of a heli or shredding bottomless resort pow on a high-danger day, Spark's quiver-expanding Solid Board Pucks enable the swapping of Spark bindings between split(s) and solid(s). Craigslist your old solid bindings, save space in your board bag and bring an extra shape on your next trip. In this case, the choice is a solid one.
$70 sparkrandd.com Weight: 0.6 lbs./pair
Phantom Link Levers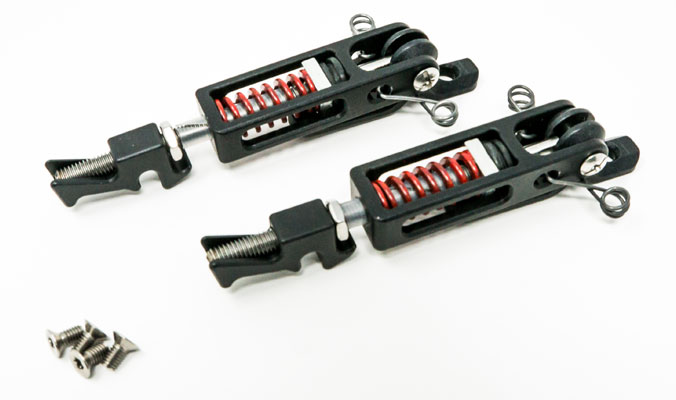 Phantom continues to spur the hardboot revolution: the aftermarket Link Lever is designed to efficiently morph Atomic's Backland into a split-ready boot. After simple installation, the Link flips up to enable walk mode or flips down to set forward lean and dampen chatter in ride mode. While our tester called the walk mode flex "too soft to get proper response while on your toes," he raved about the "positive changes in rideability," namely the customizable forward lean and heelside shock absorption.
$180 phantomsnow.com Weight: 0.3 lbs./set (including screws)
Voilé Hyper Glide Skins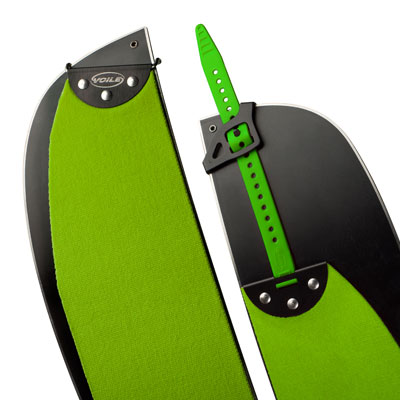 Pomoca must be run by dermatologists—because they're skin experts. Dad jokes aside, Voilé's Hyper Glide recipe couples their own unfailing tip and tail attachments (which are pre-installed for minimal fiddling) with Pomoca's waterproof membrane and a 70-percent mohair/30-percent nylon blend. One tester gave two thumbs up for "premium dependability at a lower price," and noted that the Hyper Glide is "packable enough to fit in your shell pockets."
$195 voile.com Sizes: S, M, L