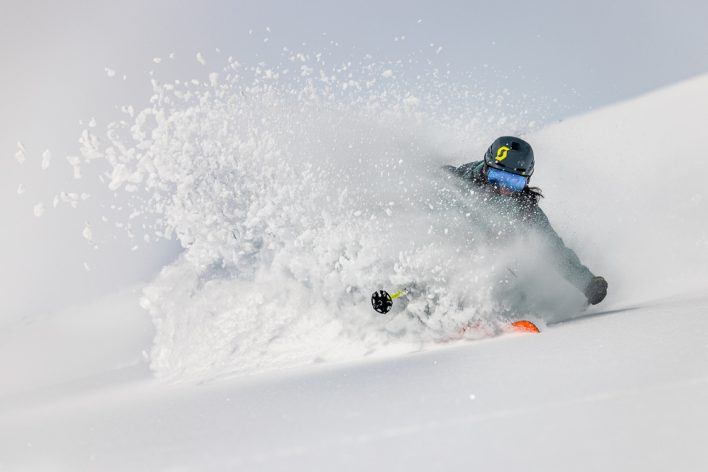 Backcountry Basecamp is back for another winter!
The eighth-annual Backcountry BASECAMP Tour is heading to the Summit at Snoqualmie! Together with Scott Sports, Nokian Tyres and Mazda, Backcountry Magazine brings the beta published in every issue to resorts all across the U.S. From Tahoe to the Tetons, the Pacific Northwest to the Northeast, Backcountry Magazine joins local guides, forecasters and avalanche instructors for a weekend-long pop-up festival featuring gear demos, avalanche education, forecasting and a huge raffle benefitting a local nonprofit.
Backcountry BASECAMP will make its first-ever visit to Powder Mountain, Utah, on March 19th and 20th. Join us in the base area for our signature free demos and educational experiences all day Saturday and Sunday. Local guides will be on hand to offer free backcountry education and guided tours both days to freshen up your skills and teach you basics of backcountry safety and etiquette. At 7 p.m. Saturday, join us at The Bower Lodge for live music and a giant raffle with 100 percent of the proceeds going to Ogden Avalanche.
Saturday
9 a.m. BASECAMP trailer and demos open to public
9 a.m. Mazda Ski Photography Experience open to the public
10 a.m. Guided backcountry tours with Powder Mountain guides
12 p.m. Avalanche safety workshop with Backcountry Magazine staff
1 p.m. Guided backcountry tour with Powder Mountain guides
3 p.m. Last demos out
7 p.m. BASECAMP raffle to support Ogden Avalanche
Sunday
9 a.m. BASECAMP trailer and demos open to public
9 a.m. Mazda Ski Photography Experience open to the public
10 a.m. Guided backcountry tour with Powder Mountain guides
12 p.m. Avalanche safety workshop with Backcountry Magazine staff
1 p.m.  Guided backcountry tour with Powder Mountain guides
3 p.m. Last demos out