Would a yurt by any other name smell so…pungent? Maybe.
The Turkish word, meaning homeland, is short and sweet, apropos of the squat shelters that the nomads of inner Asia called home for thousands of years. In ski culture, we know yurts as the perfect home base—somewhere to hang up our skins, crack open a beer and regroup. The beat-up floors take kindly to ski boots and stinky socks, and the lattice walls double as a drying rack. So basically, the yurt is the hipper, rounder version of a backcountry cabin…which is why it makes for the perfect Backcountry Basecamp HQ.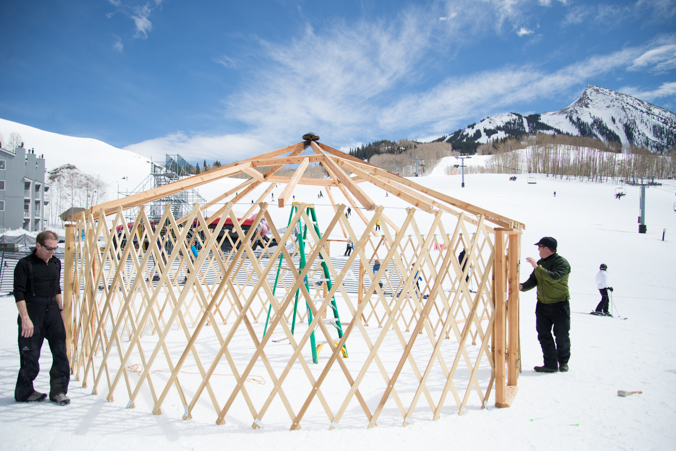 In their original state, yurts were ideal for the wandering nomad—made from lightweight willow, they were easily broken down and hauled from place to place. Today, they've gotten a little heavier. Loaded down with three yurts and a whole ton of ski gear, Backcountry's Basecamp weighs in at around 5,000 pounds. Unlike the original yurt dwellers, we require a little more than two camels to haul our yurts around. OK, so, maybe we're not the best nomads.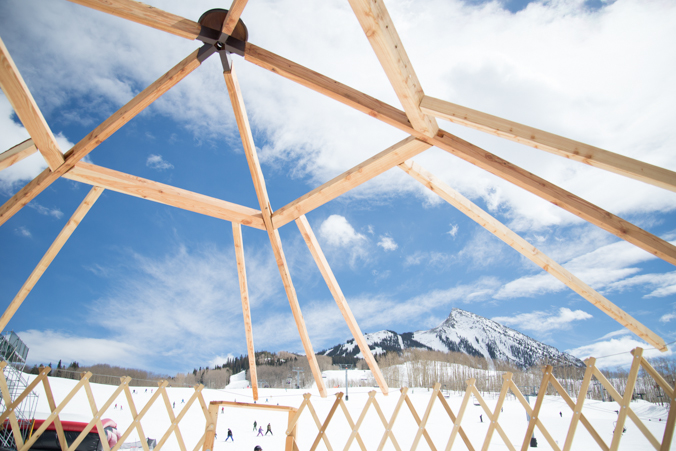 Brad "Bubba" Holden, Backcountry's resident yurt connoisseur, knows his fair share about living in the round. For the past few weeks, Bubba, a tall and cantankerous Vermonter has traveled cross-country alongside the editors, tirelessly erecting yurts just to turn around and take them down again. In Jackson Hole, Wyo., Bubba fought through a sinus infection and bronchitis, rasping out instructions as the lattice frameworks slowly took shape around him. As they say, if you build it, they will come.
This weekend, the yurts make their final appearance of the season at Smugglers' Notch, a little smellier and dirtier but no worse for wear, much like Bubba. He's made a full recovery and will be on hand, barking orders and ensuring the yurts are looking their best. Stop on by—who knows, maybe you'll decide that living in the round is the life for you.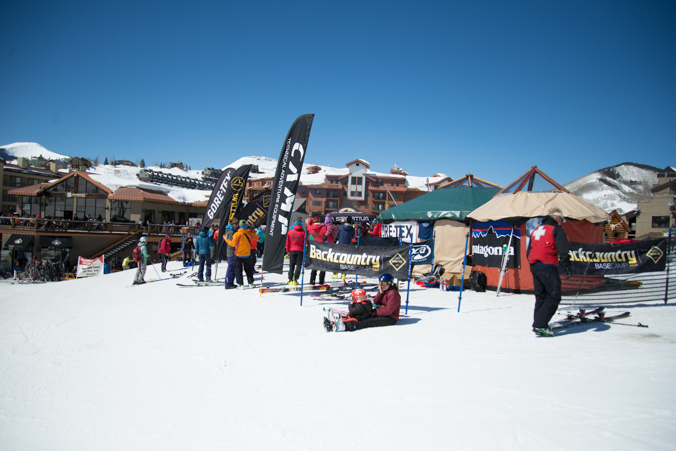 —
The Backcountry Basecamp, a nationwide, multi-resort tour brought to you by GORE-TEX, is heading to Smugglers' Notch Resort, Vt. on March 29-30. Join the editors of Backcountry Magazine for a weekend of education, safety and the newest backcountry equipment and technical apparel. For more information and an event schedule visit backcountrymagazine.com/basecamp.