Jeffersonville, Vt., October 2019: With the annual Gear Guide hitting newsstands and mailboxes around the country, independently-owned Backcountry Magazine celebrates its 25th anniversary with a shuffling of its veteran staff that has become the most seasoned in snowsports media.
Longtime managing editor Lucy Higgins has been promoted to editor in chief, replacing Tyler Cohen, who leaves his post of five years to become editorial director of Backcountry and its sister Height of Land Publication (HOL) brands Cross Country Skier, Mountain Flyer and Alpinist. Louise Lintilhac, formerly digital producer, becomes managing editor of Backcountry.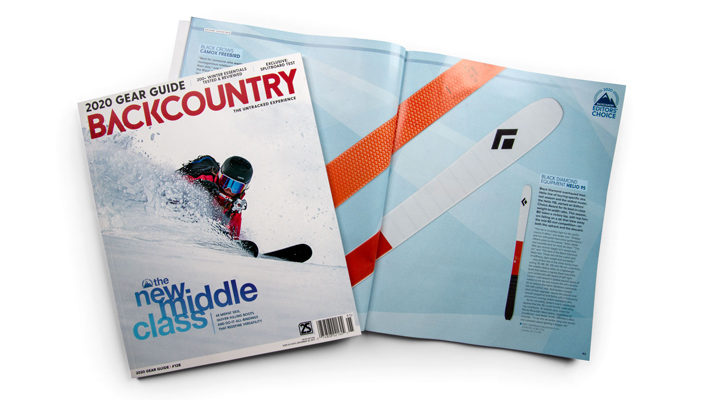 "The team behind Backcountry is well poised to take things to the next level," says Cohen, who's worked at Backcountry since 2010. "There's a lot cooking this season to be really excited about."
"It's been a fun few months transitioning into this new role," adds Higgins, who is now Backcountry's first female editor in chief. "I'm excited to keep working with and learning from our team as we move forward."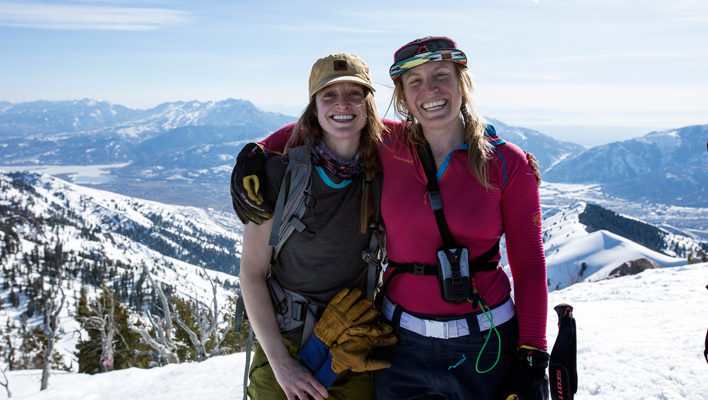 Founded in 1994 in Arvada, Colo. by backcountry skiing writers and enthusiasts David and Betsy Harrower and Brian Litz, Backcountry was the first four-color magazine dedicated to exclusively to the sport. At the time, it competed with the black-and-white Couloir Magazine, based outside of Los Angeles, Calif.
In 2002 another core group of skiers led by Adam Howard and Chuck Waskuch bought Backcountry and moved it to Vermont. In 2006 Backcountry and Couloir merged to create a more sustainable business (no more waiting tables and banging nails in the summer months) to compete with the likes of Powder, Ski, Skiing and Freeskier magazines.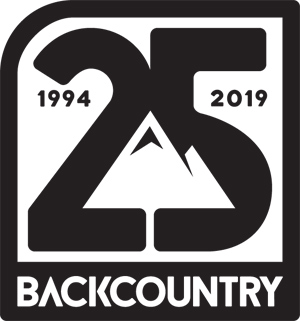 Backcountry welcomes its 25th year by launching a revamped magazine banner that puts a fresh face on this season's issues—which still total six, in a climate where other titles are decreasing frequency. This year's volume will continue Backcountry's recent focus on long-form writing, with deep dives into the history of mountain ranges across the world—including Wyoming's Tetons, the Spanish Pyrenees and New Hampshire's Mt. Washington—alongside profiles of the most dynamic people and destinations in our sport. In celebrating Backcountry's 25-year legacy, editors, contributing writers and photographers past and present will reflect on and celebrate a sport that's evolved immensely over two and a half decades, culminating with the commemorative 25th Anniversary Issue, available in December.
There's more than just print media afoot in Backcountry's 25th year, too. The Backcountry Basecamp, in partnership with Scott Sports, host its festival of all things backcountry at resorts across the U.S. this winter. The four-part BOUND film series debuted last week at Burlington, Vt.'s Outdoor Gear Exchange and will be available online soon. And, launching this autumn, the Backcountry Podcast, hosted by former editor in chief Adam Howard, tells the stories of the legendary athletes, iconic product designers, activists and guides who have shaped the backcountry skiing and snowboarding world. On deck to launch this season: conversations with Caroline Gleich, Cody Townsend and Wiley Maple.
Get in on the action and celebrate these changes and 25 years of Backcountry with us. Subscribe now at backcountrymagazine.com/subscribe.