Colorado To Get New BC Cabin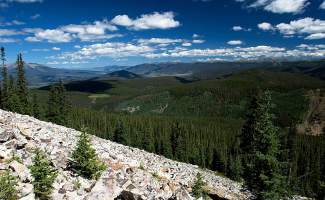 After nearly eight years of work, Colorado's Summit Hut Association is closer than ever to receiving approval for their fifth backcountry ski hut. On July 28, the U.S. Forest Service announced their draft notice earmarking the Weber Hut—which would sit near 11,500 feet on Bald Mountain near Breckenridge—for environmental assessment. The hut, which would lie in the Weber Gulch, would sleep 14. "We're happy to be in the position we're in right now, but we're not kidding ourselves," former Summit Hut's board president Jack Wolfe says. "We're a long way from the finish line." Read more here.
Vermont Backcountry Alliance and Catamount Trail Association Team Up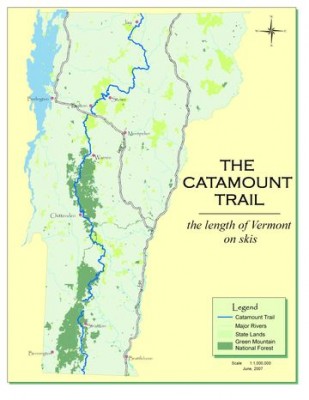 For more than a year, the Catamount Trail Association (CTA) and Vermont Backcountry Alliance (VTBC) have been working alongside one another. In a meeting this June, VTBC representative and CTA board members approved the VTBC as a new program area of the CTA, an action that the two programs hope will allow them to better serve the growing Vermont backcountry community. In a press release from the CTA, the group stated, "We believe this relationship will help increase awareness of and commitment to the Catamount Trail Association, while helping to create patterns of sustainable use and responsible management of backcountry terrain beyond the Catamount Trail." Read more here.

CAIC AND CFAIC ARE HIRING
Attention snow science nerds! The Colorado Avalanche Information Center (CAIC) and Chugach National Forest Avalanche Information Center (CFAIC) are hiring. CAIC is seeking an Avalanche Forecaster who will also serve as an educator to work with the Colorado Department of Transportation. The Chugach National Forest Avalanche Information Center (CFAIC) is currently seeking an intern for their Avalanche Center in Girdwood, Alaska. Read more about both positions here.