Last year's 2019 Gear Test Week was the first at which skiers and splitboarders shared slopes and brews while reviewing the upcoming season's standout hard and softgoods. And it was such a success that, once again, Powder Mountain, Utah is host to both one-plankers and two, seamlessly coming together like the splitboards that are gracing 2020 GTW.
For the splitboarding set, there is one key feature that characterizes a crowd-pleasing board: its ability to descend like a solid. And to creating a speedy uphill split that charges on the down, minimizing board-seam sheer is key. But the burden to dial in this feature often falls to binding manufacturers who produce tip locks to keep things tight and light. We caught up with splitboard tester Will Sardinsky on Day Four of the 2020 Gear Test Week to learn more about how this affects the quality of ride. Here's what he had to say.
Finding companies that are making good builds on boards is important because we are getting to the point where splitboards don't feel like a compromise. My favorite boards are the ones where you don't have to choose between charging down gnarly terrain and playing around on natural features. I like something that's snappy and responsive and has a lot of pop.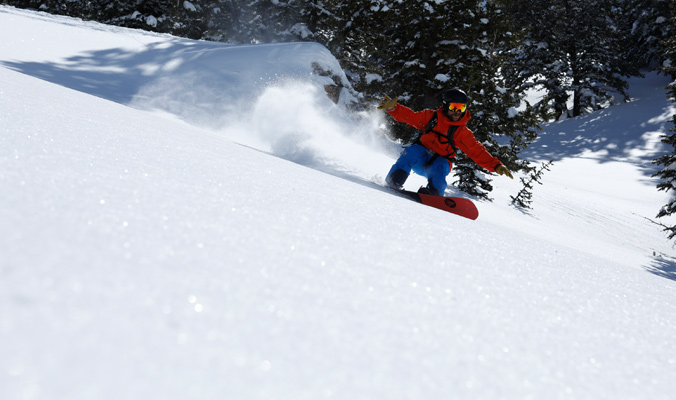 For me the Salomon Speedway was really fun. That variety of board boasts the snap and responsiveness I look for; something I can play with or take out on a serious mission. Another board that has those qualities is the Amplid Tour Operator, which is similar to the Speedway but a bit more burly and still lightweight.
But the bindings are really what hold the boards together in the end, and companies like Spark R&D are paving the way for features that boast ease of use without a big weight penalty.