For the last 13 years, we've assembled a huge crew and a massive quiver of gear at Powder Mountain, Utah, for a week of testing. But last winter, with the pandemic hanging over the nation, we changed plans and brought the test to the people. Across 10 states and with 75 testers, we ran 124 skis, boots and bindings through the wringer to find this year's best gear. They narrowed those down to 35 Editors' Choice awards, which name the top pieces of gear in each category.
Six ski boots rose to the top last winter. For the most part, our testers homed in on boots that prioritize downhill performance, or at least balance it with uphill capability. You might not find the skimo boot designed for skinning 10,000 feet a day in, but you'll have your choice of boots that are comfortable being a quiver-killing pair.
Tecnica Cochise 130
$900 — blizzard-tecnica.com | LAST WIDTH (mm): 99 | AVAILABLE SIZES: 22.5-30.5 | WEIGHT/PAIR: 3700g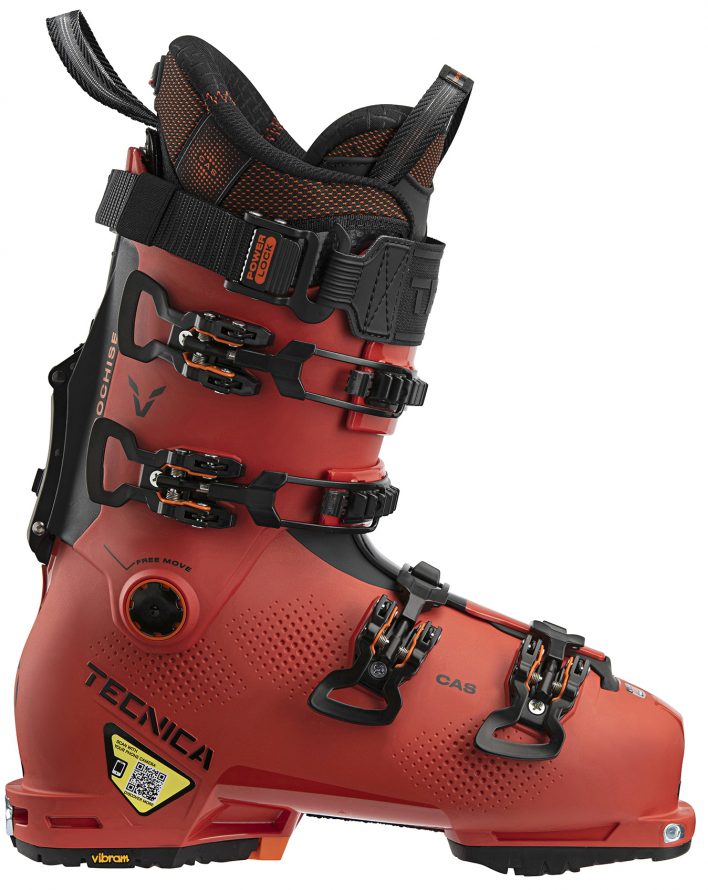 "Great lateral and fore/aft power transmission with a progressive flex…no brick wall feeling that plagues other 'freeride tour' boots," one Tahoe tester said, noting the redesigned T-Ride walk/ski mechanism, which, he said, "eliminates the dead spot" he'd seen in previous iterations.
Ideal use: As you'd expect of a boot of this stature, its primary home is inbounds, with the occasional (OK, very occasional) foray into the sidecountry.
---
Lange XT3 Tour Pro
$950 — lange-boots.com | LAST WIDTH (mm): 99 | AVAILABLE SIZES: 24.5-29.5 | WEIGHT/PAIR: 3040g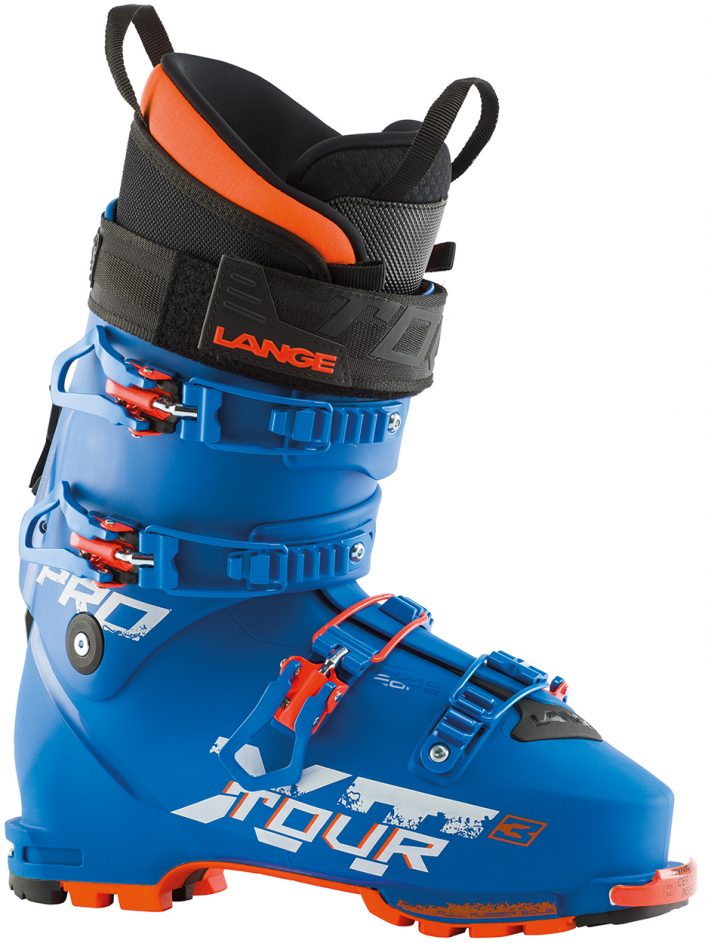 "The Tour Pro concedes nothing on the downhill to the XT3," one tester from Vermont said. "It skis like a Lange but walks like a Scarpa."
Another disagreed. "While it walks fine, I still want more range of motion for the climbs," he said. "There's a wall in the forward flex in walk mode that limits mobility."
Ideal use: Despite the boot's 53-degree range of motion in walk mode, most of our testers say Lange has created a touring boot capable of long days in the backcountry.
---
SCARPA Maestrale RS
$799 — scarpa.com | LAST WIDTH (mm): 101 | AVAILABLE SIZES: 24.5-32 | WEIGHT/PAIR: 2900g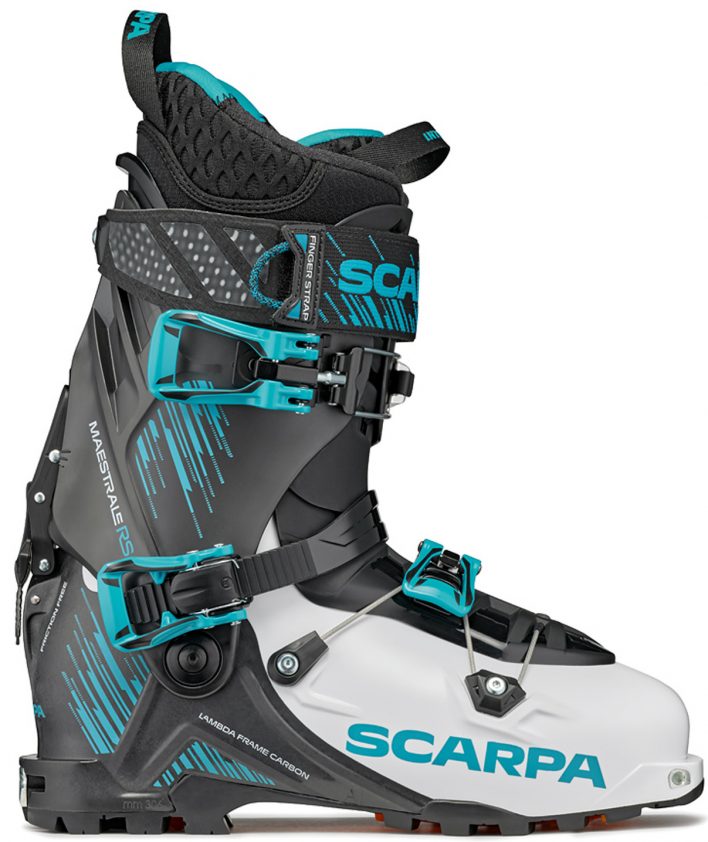 "A downhill-oriented, five-star performer that's nearly equally at home on the uphill," a tester said. "Perfectly balanced lateral and inline stiffness to power boards of any weight, length and girth."
Scarpa's long-running touring classic is back this year with the RS, a stiffer version that gives more confidence on the downhill. Though some of our testers lamented that the ankle strap is a Velcro closure, not a cam, they pretty much all gave it high marks.
Ideal use: Our Vermont tester summed it up succinctly, saying he chose the Maestrale RS as his "day-in, day-out touring companion."
---
Dynafit Radical Pro
$800 — dynafit.com | LAST WIDTH (mm): 103.5 | AVAILABLE SIZES: 25-31.5 | WEIGHT/PAIR: 2760g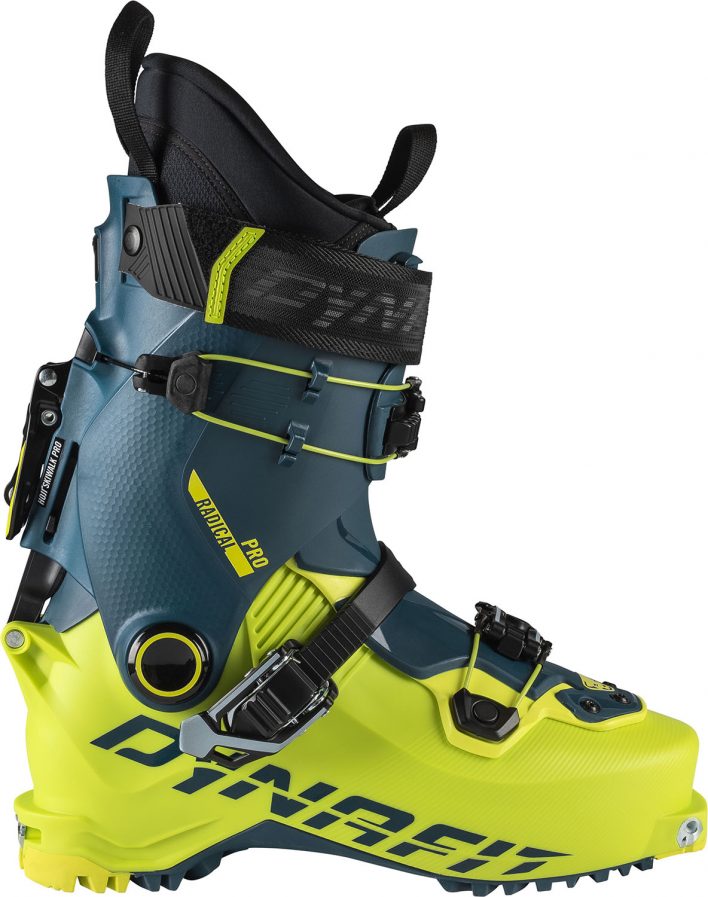 "I thought I had on my TLT6s at one point on the up," one tester said. "I am impressed by the range of motion and the weight for being a burlier touring boot."
Ideal use: Kicking steps in spring couloirs, especially if you need a high-volume boot; some testers found it too roomy. Others said it was too stiff, but Dynafit does have the softer 110-flex Radical ($599) as well.
---
Dalbello Quantum Free 130
$950 — dalbello.it/en-us | Last WIDTH (mm): 100 | AVAILABLE SIZES: 24.5-30.5 | WEIGHT/PAIR: 2520g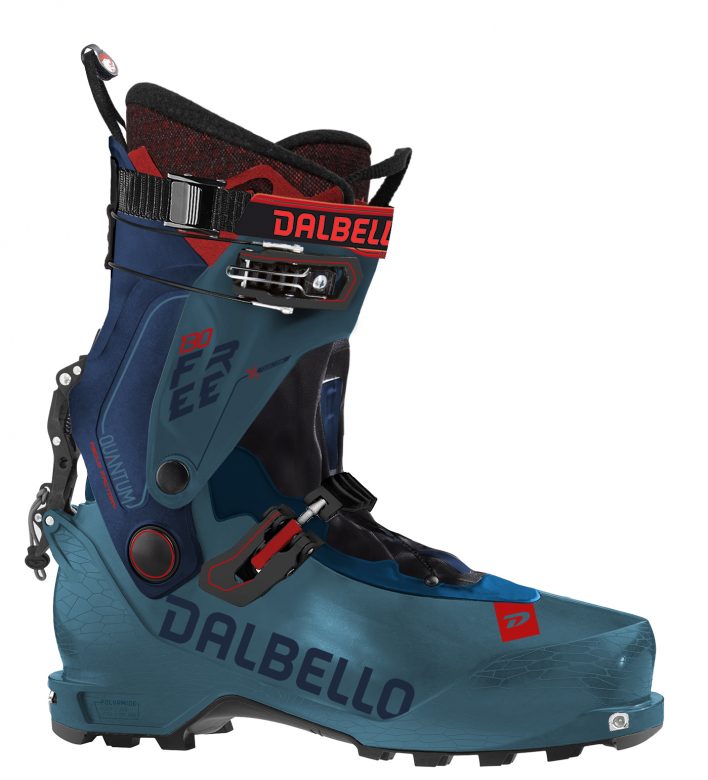 "These light little sneakers turned into a solid monster of a ski boot," said one tester. "The 130 flex is real, and the transfer of power to the edges made an icy trek down a breeze."
Ideal use: Whatever you want. The 130 challenged testers' perspectives of stiffness, weight and mobility, offering enough power to keep up with sturdier four-buckle boots and a tour mode that can hang with the skimo class.
---
Fischer Transalp Pro
$899 — fischersports.com | LAST WIDTH (mm): 100 | AVAILABLE SIZES: 22.5-30.5 | WEIGHT/PAIR: 2560g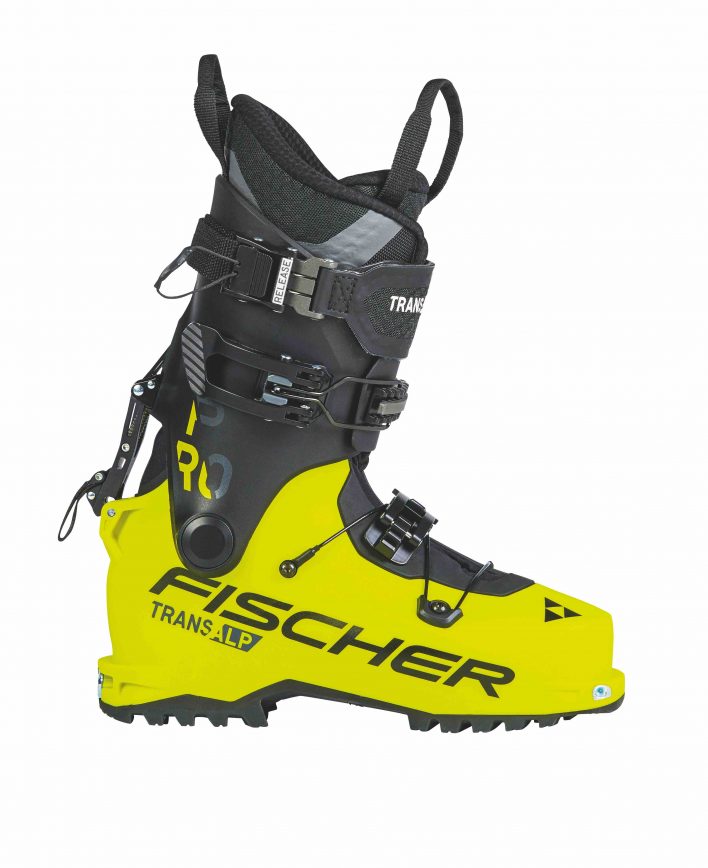 "The Transalp Pro ushers in a new category of touring boot [by] fusing together impressive snow feel with great weight and a sweet range of motion in tour mode," said one of our Tahoe crew who felt the flex, though not marketed by Fischer, was around 120.
Ideal use: Though Fischer says the Transalp Pro can withstand the abuse of clicking into step-in WTR bindings, testers agreed that the Pro is most comfortable as a quiver-of-one backcountry whip.
---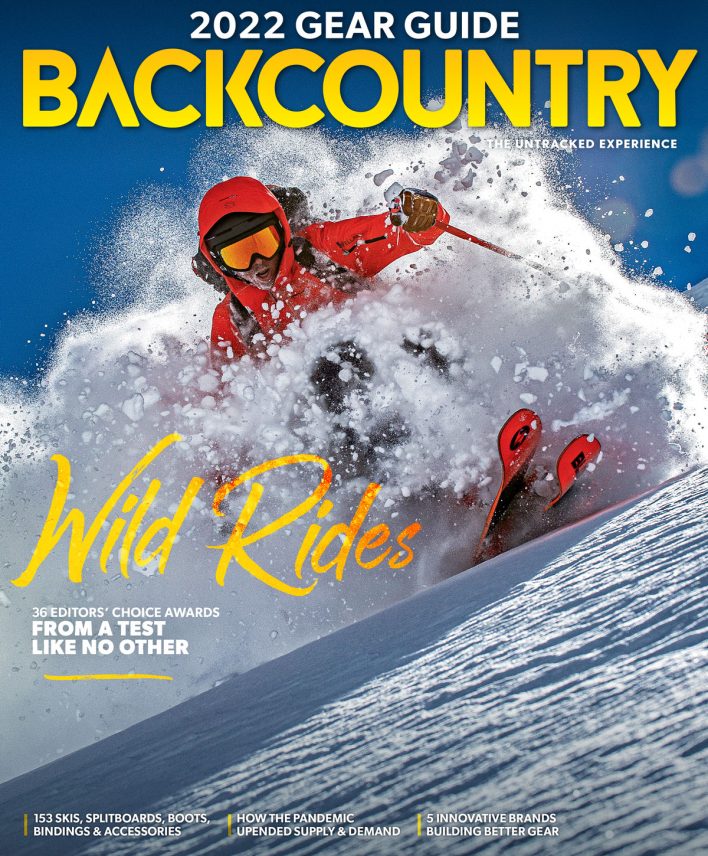 Get your copy of the 2022 Backcountry Gear Guide with in-depth reviews of all 35 Editors' Choice winners, plus additional reviews of 153 skis, splitboards, boots, bindings, apparel and accessories.