For the last 13 years, we've assembled a huge crew and a massive quiver of gear at Powder Mountain, Utah, for a week of testing. But last winter, with the pandemic hanging over the nation, we changed plans and brought the test to the people. Across 10 states and with 75 testers, we ran 124 skis, boots and bindings through the wringer to find this year's best gear. They narrowed those down to 35 Editors' Choice awards, which name the top pieces of gear in each category.
Splitboarding equipment has come a long way in the past decade since companies began making it in earnest. Used to be that you strapped a plate on your resort bindings and used your resort boots, but now we have lightweight touring-specific gear that performs well on the up and the down. Our splitboard testers celebrated that fact by highlighting their favorite boards, boots and bindings.
Splitboards
Burton Family Tree Hometown Hero X
$1,600 — burton.com | WEIGHT: N/A | LENGTHS (cm): 150, 154, 158, 162

"If I could only have one splitboard, this would be it," commented a discerning, diehard splitter who wrote off the majority of boards he tested as junk. "I felt solid going fast and laying the edge in for deep carves. On ice, I could trust my edge hold," he said. Flex was "not too stiff, nor too soft. I could boost my nose up with ease to get over avalanche debris."
Ideal use: Everything, provided you don't break the bank buying it.
---
KORUA Transition Finder
$799 — koruashapes.com | WEIGHT: 3260g (157) | LENGTHS (cm): 150, 157

"This board inspires confidence and style," wrote an aspiring guide. "All you need is a simple ollie or cliff drop and this board does the rest."
Ideal use: Though our testers found the TF holds an edge well on refrozen snow, one claimed that the semi-stiff flex, larger sidecut, pronounced camber and width made "open-face carving sweet" but made it difficult to manage when navigating dense glades and tight couloirs.
---
Lib Tech T. Rice Orca Split
$1,000 — lib-tech.com | WEIGHT: 3240g (156, w/o Clips) | LENGTHS (cm): 153, 156, 159

A Wasatch transplant called it "a capable, well-thought-out weapon. You have more contact length and bigger sidecut for more stability at speed and increased freeride capacity, but you still have freestyle-friendly pop, a low spin weight and excellent float."
Ideal use: Having a whale of a time in the backcountry, whether that's in spring conditions or on a powdery pillow line.
---
Rossignol After Hours
$600 — rossignol.com | WEIGHT: 2900g (153) | LENGTHS (cm): 153, 156

Our laconic testers were gushing over this board. "Fast as hell," one claimed. Another hard-charging Crested Butte rider reported, "Carve game is on point." A couple riders considered the stiffness of the flex pattern to be Goldilocks level: "Not too stiff, not too soft."
Ideal use: One tester said the After Hours would be right at home in bigger terrain, but it requires mindful maneuvering, so it wouldn't be her first choice for "hippy pow" or "spinning off hits." It is, however, a smart "all-around backcountry board" for advanced riders looking for a quiver-killing split.
---
Stranda Descender BC Women's
$780 — strandasnowboards.com | WEIGHT: 2670g (152) | LENGTHS (cm): 148, 152

"I do a lot of long days, and uphill performance is important to me," explained one of our testers. "This board rules. It's fast and reliable. Sometimes, you sacrifice downhill play and stability for a lighter uphill. Not with the Descender. It blew my mind with its responsiveness, pop and carving."
Ideal use: Saving a boatload of money over carbon models but still feeling confident in the board in a variety of terrain and conditions.
---
Telos DST Carbon
$1,200 — telossnowboards.com | WEIGHT: 2700g (162) | LENGTHS (cm): 158, 162

"An all-terrain vehicle you can trust," penned a test veteran from the Wasatch. "Honestly one of the best boards I've toured on," commented a Crested Butte tester, impressed by the minimal weight, cambered edge hold on sidehills and balanced kickturns.
Ideal use: Charging. Testers reported that the poppy core and minimally tapered shape encourages spinning and riding switch, while the dual-pronged outline has enough rocker to float in deep pow.
---
Boots & Bindings
PHANTOM M6
$400 — phantomsnow.com | 860g/pair (S/M) | Sizes: S/M, M/L
Diehardbooters will say we're late to the party—and they're right. But better late than never.
"Touring exceeded high expectations," wrote a recent convert. "Between a lighter ski weight and pivot point at the toe, you have a much more efficient stride. Plus, you're more secure kicking steps and scrambling." The descents, he said, exceeded low expectations: "I've had a taste of hardbooting at test weeks prior and didn't care for it. But this year I fiddled with fit and flex until I was comfortable. The result performed well in cruisy pow and steep no-fall zones."
---
SPARK R&D Surge
$415 — sparkrandd.com | 1365g/pair (M) | Sizes: XS/S, M/L, S, M, L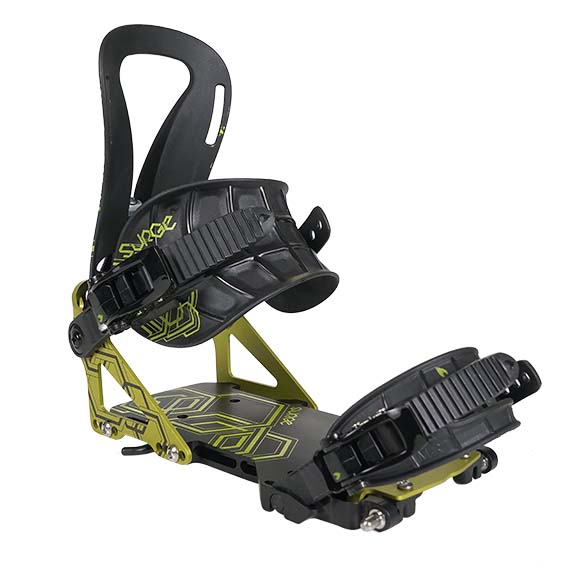 "Spark is like Georg Solti at the Grammys," wrote an owner of the Surge bindings, referencing the winningest artist in the Recording Academy's history. "I expect them to bring home Editors' Choice hardware every year."
Unchanged for 2022, the Surge still boasts a stiffer, solid baseplate—compared to the machined exoskeleton of Spark's softer Arc—and stiffer highbacks with tester-approved Rip 'N' Flip walk mode. "Whether you're ripping a turn or kicking a turn, that stiffness delivers the instantaneous response demanded in techy terrain," said a Surge stalwart.
---
PHANTOM Slipper
$850 — phantomsnow.com | 2300g/pair | Sizes: 26-29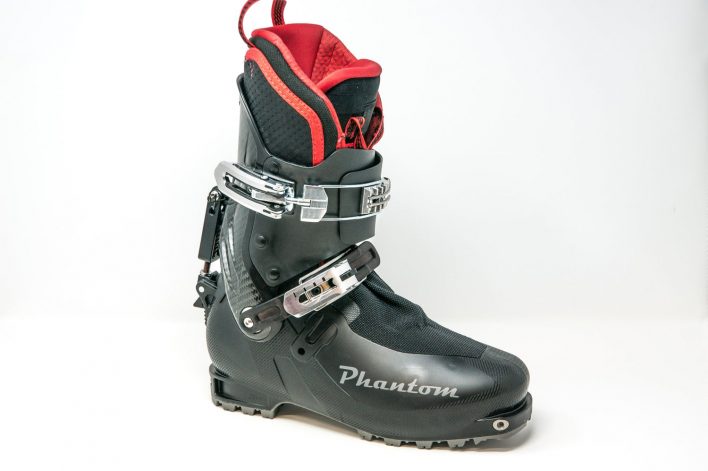 Phantom sourced the Slipper from Atomic, adding ride-specific features like a pivot-point buckle and their customizable Link Lever—designed to mimic the forward flex of softboot setups. The second-gen boot includes a full-height gaiter and removable plastic tongue.
"Downhill performance isn't quite on par with that of my favorite softboots, particularly for playful, jibby riding, but it rode much better than I hoped," one tester said. "That said, the uphill is why I'll continue to rock hardboots on longer or more techy days."
---
THIRTYTWO TM-2
$400 — thirtytwo.com | 2350g/pair | Sizes: 6-13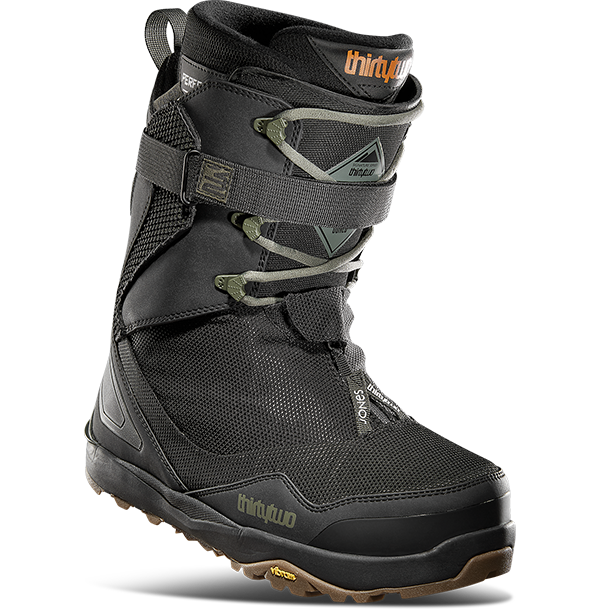 If crafting a well-balanced splitboard softboot is alchemy, then call ThirtyTwo Paulo Coelho, because the boot builder has written a bestseller on the subject.
"It's stiff enough for responsive freeriding, yet not overkill on mellower tours, assuming you keep the lacing loose up top," reported a tester impressed by the big-mountain capacity packed into a relatively low-profile build. He continued, "The crampon-compatible outsole is burly enough to kick steps and make quick work of ridgeline scrambles, but you don't feel like you're snowboarding in stilettos."
---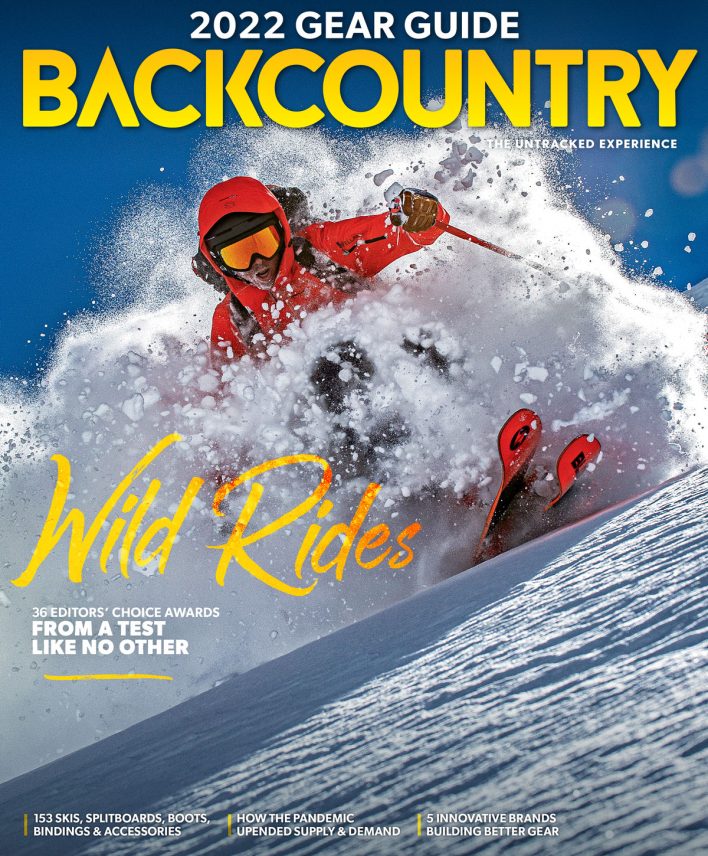 Get your copy of the 2022 Backcountry Gear Guide with in-depth reviews of all 35 Editors' Choice winners, plus additional reviews of 153 skis, splitboards, boots, bindings, apparel and accessories.