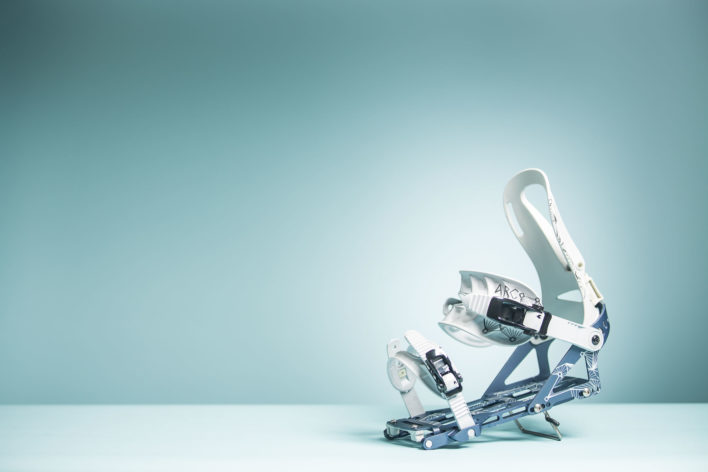 The Tech: With proprietary pucks, a skeletal baseplate and mid-flexing Rip 'n' Flip Highbacks, the Arc continues to be the overall binding of choice for our testers. Lighter, ribbed Pillow Line straps and convenient Whammy Bar risers are the main draws for those still touring on Spark's more archaic Arcs.
The Talk: One tester hyperbolized ease of set up: "You could do it blindfolded—and high on acid." Another freerider pledged, "I trust these in the backcountry more than anything else"—though he did note he'd opt for the stiffer Surge in no-fall zones. Surf tip: slap on Spark's Baseplate Padding ($20) for a dampened ride and cushier approach.
$385
SparkRandD.com
2.8 lbs. (med.)
Sizes: W's XS/S, W's M/L, S, M, L
Want tester feedback on these products? Order in our online store to get a copy of Backcountry Magazine's 2020 Gear Guide with in-depth reviews of all 39 Editors' Choice winners, plus more than 200 other must-have skis, splitboards, boots, bindings, clothing and accessories.