I've been running Kincos since I started patrolling in 1998. They last about a year of ski patrolling and working construction. They're not waterproof on their own, of course, but I treat the pigskin with mink oil. Just put the gloves on, grab a couple of scoops of oil, smear it around and then put the gloves next to the wood stove. It's really satisfying.
I wear the version with the fireman's cuff, typically. They ride over my coat. Some guys wear the knit wrist, and put them underneath the Velcro on their coat. I don't tend to like those—too hard to get on and off.
On really cold days, I'll wear a liner under the Kincos. The guys on the mountain call them my Michael Jackson gloves; they are that gold-reflective style, really thin, but really warm. I get them from ski shops for about 10 bucks. That's about the price of the Kincos. So, for the whole winter, on the outside, I'm spending about $25 on gloves. That means I can splurge and buy two pair and cycle between them. Halfway through the day, if they get soaked, I can switch them out.
My first year patrolling, I bought myself a nice pair of expensive, Gore-Tex, gauntlet gloves. I was psyched. Then a friend of mine, (who now works in publishing), and I had to do a high-angle sled belay out of a pretty tight spot. Within minutes those gloves were trashed.
Kincos come and go in popularity with patrollers—I'd say about 50 percent of patrollers wear them. When you first start patrolling it might be an image thing, but you learn that they are pretty warm, and you can't beat the price.
+ Cheap.
– Not really very warm or waterproof, and they only last a year under heavy use.
= Lots of value for 12 bucks, and when they fly off the roof of your car, you can afford a new pair.
Alternatives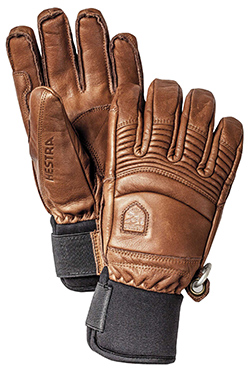 Hestra Vertical Cut Freeride
$170 | hestragloves.com
Hestra's aggressively padded Vertical Cut Freeride is built for durability and dexterity. Cowhide leather is soft to the touch, but stout knuckle and finger padding protects your digits, and the palm, thumb and index finger are doubly reinforced to resist wear. Neoprene cuffs fit snugly to keep snow out and, to add life and waterproofing, each pair of Vertical Cuts comes with Hestra's signature, waxy leather balm.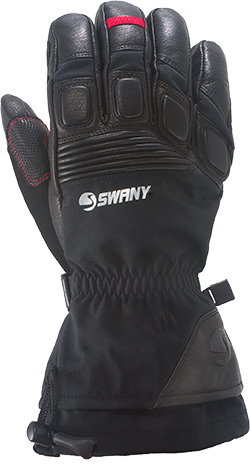 Swany A-Star
$150 | swanyamerica.com
The stoutest glove in Swany's backcountry-focused line is a three-in-one combo suitable for diverse conditions. The removable, high-pile fleece liner is extra warm and cozy feeling, and the full-cuff outer glove is trimmed with a Polartec Neoshell membrane for waterproofing and breathability. For serious cold, pair the liner and outer together, but if you run warm or want to save weight, the leather-palmed outer is plenty enough glove for most applications.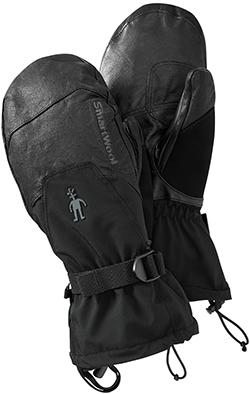 Smartwool PhD Alpine Mitten Women's
$140 | smartwool.com
Smartwool is better known for their socks and baselayers than their handwear, but wool is an obvious choice for warming icy digits thanks to warm-when-wet properties. The Alpine Mitts' merino lining is less soft than micro fleece options, but it's also less bulky, which improves dexterity slightly. Beyond that, Smartwool's sole mitten offering is standard fare: reinforced goat-leather palm, large snot wipe and removable wrist leashes.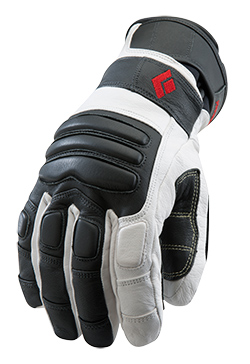 Black Diamond Legend Women's
$129.95 | blackdiamondequipment.com
Of Black Diamond's extensive glove line, the Legend stands out for its warmth and ergonomics. Pre-curved and fully padded, the all goat-leather Legend offers synthetic Primaloft One insulation that's loftier on the back of the hand than the palm for improved dexterity. With a Gore-Tex insert and close-fitting neoprene cuff, the Legend keeps moisture out and warmth in.
This story first appeared in the December 2013 issue of Backcountry Magazine.