I might have been drunk when I found this beat-up, scratched Suunto Vector pinched between two rocks in Vermont's Brewster River. From a distance, its black housing looked faintly like a tin of chewing tobacco (which is why I actually ran to check its contents). Upon further inspection, what appeared to be a can of Grizzly turned out to be a dated but functional iteration of a nerdy skier's best friend: The lust-inspiring altimeter.
A few months later, I found myself on a Delta flight to Minneapolis and glanced at the Suunto on my wrist. Perfect time to see if this bad boy is calibrated, I thought. Weeks later, I told this to a friend, and realized then that pressurized cabins aren't really the best place to test an altimeter. And we weren't actually flying at 10,000 feet….
As an addition to my standard map and compass, the Vector's altimeter has helped me pinpoint my location on a topo. If an avalanche forecast calls for loading above a certain elevation, I can check my wrist. If I want to take a stab at forecasting weather, there's a barometer for that. And say that last toke left me a little turned around in the woods—the Vector's electronic compass has been handy to help shoot a bearing to the nearest road or trail.
Altimeters like the Suunto Vector are perhaps more fun than they are a serious necessity. If you dig following your own stats—how far you've climbed, how high you are (even after that last toke)—they're absolutely an essential.
+ The watch's housing is incredibly rugged, and the battery lasts about six months.
– The strap tends to pinch my wrist where it meets the body of the watch.
= A sturdy and dependable altimeter at a price I couldn't resist.
Alternatives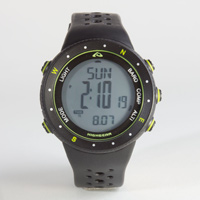 High Gear Axis-XT
$130 | highgear.com
A simplified and smaller version of High Gear's new Alti-XT, the Axis-XT is an affordable altimeter with the essential functions. The Axis-XT displays elevations from 1,640 feet below sea level (if you often find yourself free-diving) to 29,527 feet above, and records total ascent and descent. A compass, weather-forecasting barometer, and sunrise/sunset times complete this simple and intuitive package.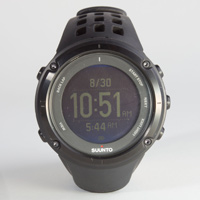 Suunto Ambit2
$500 ($550 with heart rate monitor) | suunto.com

Wearing Suunto's Ambit2 is like having an iPhone on your wrist. It weighs just as much as one (and is even a tad thicker), but inside that substantial case is a hard drive's worth of intelligence—altimeter, barometer, connectivity to ANT+ sensors and GPS with an updated sensor to improve signal tracking over the previous Ambit model. The Ambit2's greatest (and nerdiest) offerings are its apps, which allow you to build routes online and create custom displays for tracking stats during different activities.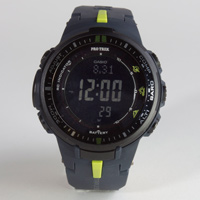 Casio PRO TREK PRW3000-1
$300 | casio.com 
The PRW3000-1 is an improvement upon Casio's chunkier options, but retains the confusing name of a Star Wars droid. The battery is powered by a solar cell on the watch face, and is advertised to run for up to six months even if left in the dark thanks to a power-save function that kicks in when the lights go out. The Pro Trek has all the features of its competitors, including an atmospheric-pressure trend alarm to alert you of incoming bad weather.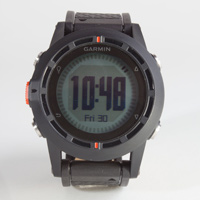 Garmin Fenix
$400 ($450 with bundle) | garmin.com 
Garmin's Fenix can store up to 1,000 waypoints, making it the Cadillac of GPS altimeter watches. Unique TrackBack technology drops waypoints along a route then guides you back to the starting point—in this GPS mode, Garmin says, the Fenix will run for 50 hours at full charge. Plus, it's compatible with ANT+ sensors like the heart rate monitor that's included with a USB charger and AC adapter in the bundle package.
—
This story first appeared in the October 2013 issue of Backcountry Magazine.