If you're the engine of your bc rig, then your skins are the driveshaft: they're not sexy—at all—and they're hidden under the prettier bits, but you ain't going anywhere without 'em.
Not long ago, problems with glue, backings and attachment systems were commonplace. Choices were limited. And most of us had some nasty skin experiences that involved duct tape and ski straps in some remote location. Now, there are a half-dozen manufacturers blending skins from a myriad of materials with ultra-solid glue and even attractive—dare I say sexy—graphics and attachment methods.
Of these top-shelf skins, Black Diamond's Mohair Mix is my go-to pair. Mohair, derived from Angora goat wool, is an all-natural fiber with excellent glide, particularly in dry snow. Mohair doesn't offer that same traction on firm or wet snow, however, and also wears faster. To remedy this, Black Diamond blended nylon fibers into the mohair and successfully achieved a nearly ideal compromise. The mixture grips icy skintracks almost as well as pure nylon does, but with far superior glide and durability. I've logged more than 80 days on this pair, with almost no requisite care besides occasionally picking pine needles out of the glue.
Because mohair is less dense and more supple than nylon, these skins are lighter while being more foldable and packable than pure nylon options. I used to keep skins in my jacket—wet, cold and awful—or reserve a special space in my pack since they were so bulky and stiff. No more. Now transitions are a cram-and-go affair. The tip and tail system is foolproof and secure, and BD's glue is the industry gold standard—it even withstands repeated cat hair attacks.
+ Excellent durability, better glide and more supple and packable than nylon.
– Not as much sheer grip as a full nylon plush.
= The best performance compromise for a wide variety of snow and terrain types.
ALTERNATIVES: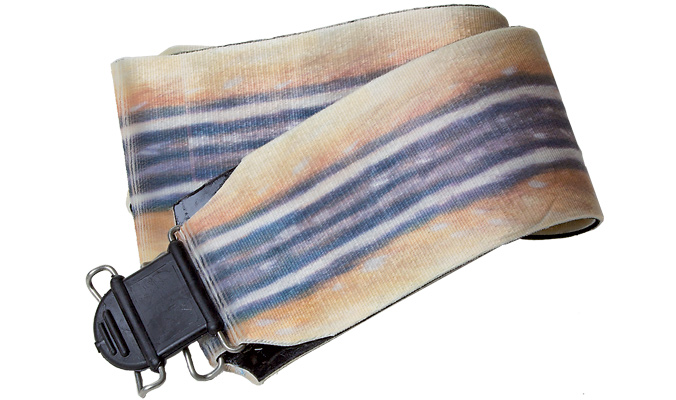 Climbing Skins Direct Universal
$112 | climbingskinsdirect.com 
Want half price skins? Go direct. While many other skin prices are climbing (pun intended) toward $200 a pair, CSD offers quality starting below $100. They're simple, with 100-percent nylon plush, basic tip and tail attachments, and reliable glue. And they work great. They don't glide as well as mohair or blends, but the glue is solid and they have proven to be super durable. They're also available with the coolest skin graphic ever: chipmunk pelt print.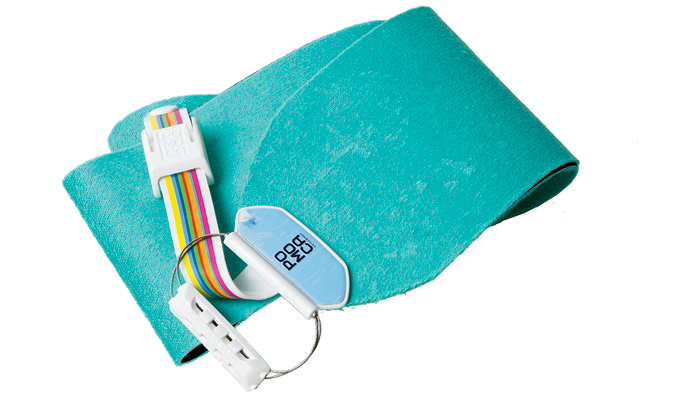 Pomoca Climb Pro Glide
$189 | pomoca.com 
Pomoca offers several skin models—and produces the proprietary skins sold by Dynafit and K2—but the Climb Pro, with 100-percent mohair plush, has the most appeal. The plush excels in cold, dry snow, but doesn't grip exceptionally well on icy tracks (to be expected with mohair). Plus, they're light, thin, packable and durable. These skins glide well, but not noticeably better than a mohair blend, and unfortunately, Pomoca's glue has its drawbacks: skins are easy to peel apart, but can stop sticking after a few laps.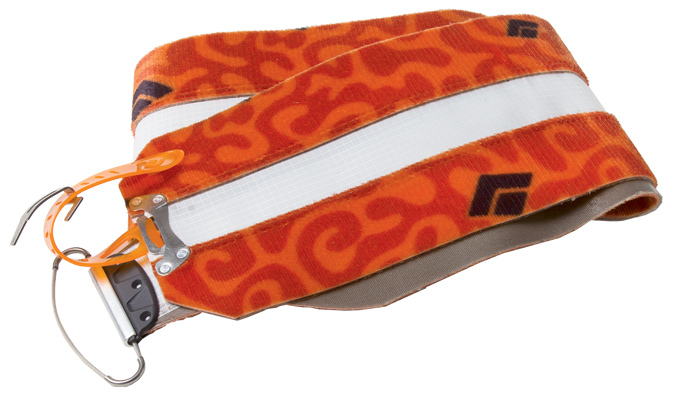 Black Diamond Ascension Nylon Split STS
$200 | blackdiamondequipment.com 
Are you skiing ultra fatties wider than 115mm at the waist? Then these skins are the ticket. With a strip of dyneema fabric sewn into the middle of the skin, the Black Diamond split saves considerable weight and bulk, and reduces the amount of carpet you drag uphill with huge skis. The nylon plush grips well (as long as your skis are appropriately wide), and lasts forever, and BD's glue is impervious. The adjustable tip and tail attachments also work well with super fat boards.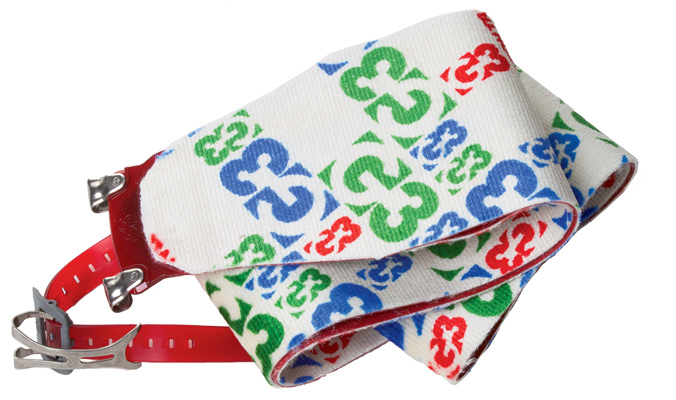 G3 High Traction
$154-180 | genuineguidegear.com 
Listen up Jacksonites and Utards: there's a new skin designed specifically for your high-traffic, escalator-steep skintracks. G3's High Traction skins grip better than their standard Alpinist model, with a longer, stickier nylon plush. Compared to that of the standard Alpinist, the High Traction's glide is decreased slightly, and the skins are a few grams heavier, but the compromise is minimal. They also come with G3's industry-best tip and tail attachment (or optional splitboard-specific system). And G3's glue is reliably good for long days and multiple laps.
Want to know how to size and cut your climbing skins? Check out Evo's Buying Guides.