Whether you're using four wheels and the open road or a long, quiet skintrack to take you to your backcountry camping destinations, packing can be a tricky endeavor. That's why for the 2019 Gear Guide, we've identified a few must-have camping gear picks that will keep your après brews cold in the parking lot and your toes warm in the tent.
Hydro Flask Oasis Bottle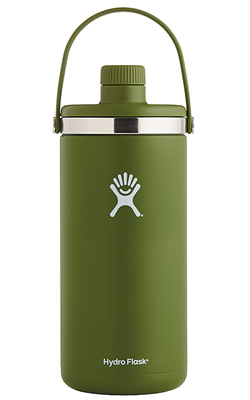 $95 (64 oz.) · hydroflask.com
Hydro Flask's 64 or 128 oz. Oasis bottles bring the watering hole to the trailhead. The oversized jugs are designed to be used among small groups, and the double-vacuum insulation is advertised to keep hot liquids toasty for up to 12 hours—cold beverages stay that way for up to 48. Switching between a growler's-worth (or two) of beer to a thermos of tea shouldn't be an issue, thanks to stainless steel construction that doesn't let flavor stick around.
Katabatic Gear Bristlecone Bivy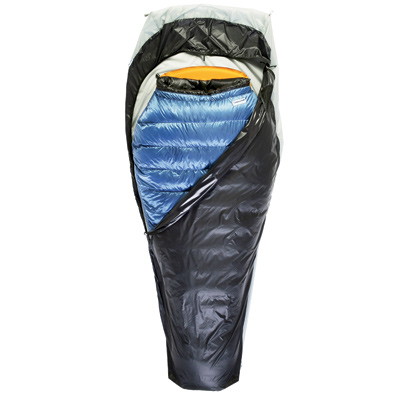 $155-165 · katabaticgear.com
Leave soggy mornings behind with Katabatic's Bristlecone Bivy. This sleeping sack is as simple as it is effective: a waterproof, nylon floor has minimal seams to prevent seepage and is wrapped in a silicone coating to wick away moisture. Up top, a mesh panel fits over the face to ventilate, and the soft Pertex Quantum fabric is treated to repel water. For taller folks, the Bristlecone comes in an extended size—large enough to fit a 6'6" frame.
Mystery Ranch Stein 62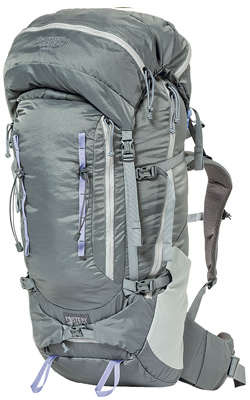 $299 · mysteryranch.com
Mystery Ranch took their 70-liter Glacier workhorse and scaled it back last year, making the Stein—and their lightest expedition bag in the process. Weighing 4.7 lbs., the 62-liter pack is built with 400-denier ripstop nylon around a carbon-fiber frame, designed to haul loads up to 75 lbs. Plus, with double front pockets, a sleeping-bag compartment and a full-length side zipper, organization during big expeditions is a cinch.
Big Agnes Hitchens UL 20º

$530 (regular length) · bigagnes.com
Save space in your pack without sacrificing warmth with Big Agnes's Hitchen. This version is the middle option of the company's Ultra Light series, positioned between their 30º and 0º bags, all created with a water-repellent ripstop nylon shell and lining to shave bulk. With 850-fill down and body-mapped baffling to retain heat, the Hitchens is a no-brainer for camping out before harvesting spring coulies.
Good To-Go Pad Thai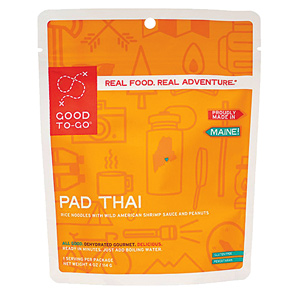 $6.75 · goodto-go.com
Skip the cardboard-flavored, freeze-dried meals this go-around. Good To-Go starts with ingredients fit for at-home meals—like the Pad Thai's rice noodles and sustainably raised shrimp and eggs—and simply dehydrates them. Thanks to two size offerings—a four-ounce and 7.5-ounce option—there's enough to go around. Or not.
Otterbox Venture 45 Cooler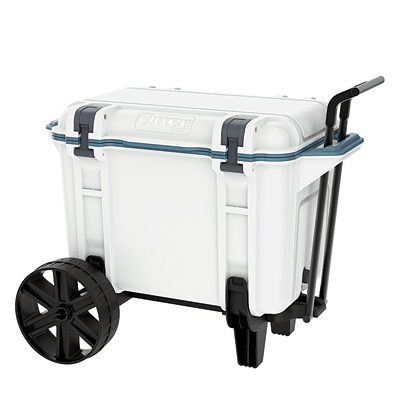 $299 · otterbox.com
With this 45-quart cooler, Otterbox ventures to forgo warm beers. It's designed to keep ice frozen for up to 14 days and, for those needing more or less space, also comes in 65- and 25-quart options. While the price runs steep, the cooler includes some accessories, like a dry storage tray and bottle opener. Otterbox also offers additional ways to schwag out your cooler, like with a side table and ice packs—but those cost extra.
—
Get your copy of the 2019 Gear Guide here.