Whether you're jet setting or hitting the long and winding road, travel can be logistically challenging. Packing efficiently, not busting your budget and keeping some of the creature comforts of home can help alleviate unnecessary stress on your hard earned down-time. So to help you plan for your next trip, we've compiled six travel selects to aid in easing your time off.
Arcade Adventure Belt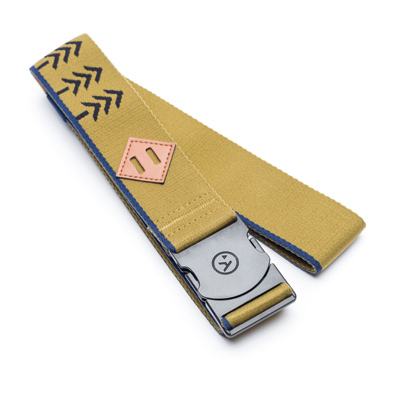 $26 · arcadebelts.com
Suspenders and saggy pants may be fashionable in some circles, but they can spell inconvenience in the backcountry. Enter Arcade's Adventure belt, with a wide and low profile for comfort beneath a pack's waist belt and elastic stretch for touring mobility (or when there were seconds and thirds at dinner at the hut last night). An added travel bonus: No metal means one less thing to take off when passing through airport security.
Swiftwick Aspire Twelve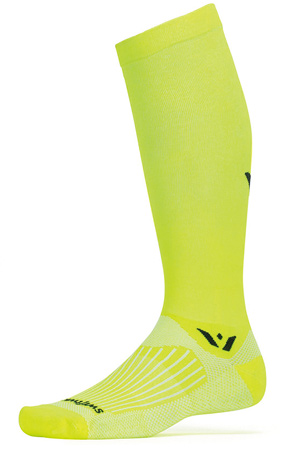 $30 · swiftwick.com
Swiftwick's ankle- and calf-height socks are known among runners and cyclists for their light cushion, moderate compression and seriously durable construction. The tall Twelve, made from nylon, Spandex and olefin, a high-wicking, high-strength synthetic fiber, isn't a skiing-specific sock, but it holds up with the best of them. "After touring in these socks for six days straight, they still fit like on day one," said a laundry-averse tester.
First Ascent Instant Coffee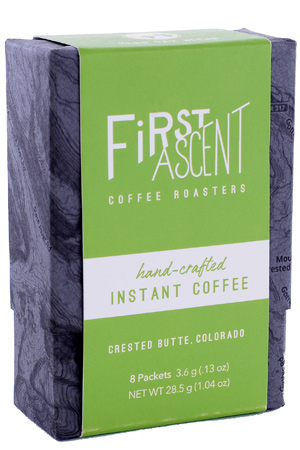 $19 · firstascentcoffee.com
Early birds may get the first tracks, but that doesn't mean they have to go it alone. With help from Crested Butte-based First Ascent Coffee Roasters' instant coffee packets, mornings can go more smoothly. The coffee—sustainably sourced from small-scale co-ops and farms in places like Ethiopia and Honduras—is roasted in CB then shipped eight-packets-per-box straight to your tent. Well, almost.
Matador DL16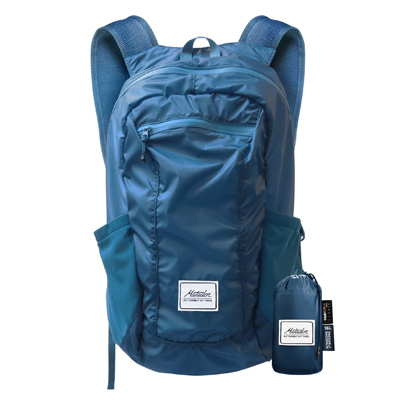 $50 · matadorup.com
Matador's DL16 is as light as it is practical. The 4.25 oz. daypack is nearly waterproof, thanks to Cordura fabric and water-resistant zippers, and the front zippered pocket and two side mesh pockets add extra storage space to the 16-liter interior. Best of all, the DL16 folds into a palm-size pouch when emptied, making it easy to stash away in a bigger pack for longer trips.
DryGuy Travel Dry DX
$40, dryguy.com
Soggy boots can ruin a road trip. But DryGuy's Travel Guy DX makes stepping into warm boots each morning a likelier reality. The dryers are compatible with a vehicle outlet—stick one of the two fans in each boot to vent warm air throughout the toe box to diminish sop levels within a few hours. At a packable size and weight (1.3 lbs.), it won't clutter that perfect #vanlife photo.
The New Primal Meat Sticks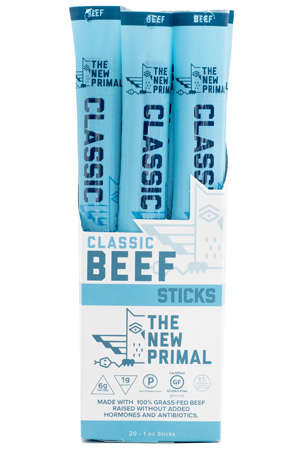 $40 (package of 20) · thenewprimal.com
This is the Slim Jim your mother would approve of. The New Primal's Meat Sticks—a fresh take on their classic jerky—are made from grass-fed, free-range, hormone- and antibiotic-free beef, pork or turkey. Stick them in a pack or token snack pocket or leave them in the glove box for an après treat: a six-gram, 90-calorie protein source without environmental or nutritional worry.
—
Grab your copy of the 2019 Gear Guide here.