It's not all fun and games at Gear Test Week. Our 43 testers—32 skiers and 11 splitboarders—hit the slopes at Utah's Powder Mountain with the dawn's early light and don't go to bed 'til the day's reviews are complete. From carving smooth powder turns to busting through crud and shredding corduroy, each tester aims to test eight products per day, a task that provided us with more than 1,100 individual reviews to craft the 2019 Gear Guide, available now and packed with tester feedback.
From the 236 products we ran up and down the mountain, each tester nominated their personal favorites. Here are their picks and profiles, so you know who's doing the dirty work and what they liked best.
AGE 32, 5 FEET 8 INCHES, 150 LBS.
Lake Tahoe, Calif.
Weston Backwoods Splitboard, Voile Speedrail Bindings, 32 Prime Boot
GEAR PREFERENCE
"I definitely value function before fashion. I need to be able to depend on my gear uphill and downhill."
VENTURE CARBON PARAGON
$1,189 – venturesnowboards.com | LENGTHS: 156, 160, 161, 165 | WEIGHT: 6.7 lbs. (156)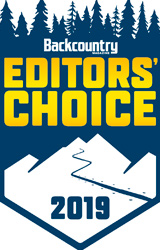 "The consistency of the flex and support had me looking down to check and make sure I wasn't on a solid board. The carbon adds so much strength and snap—it's incredibly quick when you need it to be. I'd take out a new credit card to buy this board."
AMPLID MILLISURF
$1,200 – amplid.com | LENGTHS: 157, 161 | WEIGHT: 5.5 lbs. (157)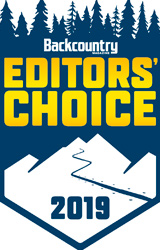 "It was very quick to initiate turns—a little harder to exit turns. The taper and set-back sidecut made for a learning curve releasing the tail, but the edge-to-edge transitions were as cool as the other side of the pillow. It's the lightest board I've ever skinned on and the feel in the skintrack is awesome."
BURTON FLIGHT ATTENDANT X
$1,500 – burton.com | LENGTHS: 158, 163 | WEIGHT: 6.5 lbs. (158)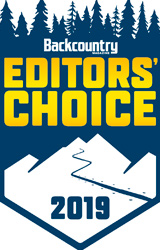 "Edge-to-edge this board is quick and clean and most importantly for me, it's consistent. I'd take this board anywhere and never hesitate to tee up a committing line with this thing on my feet."