Beacon, shovel, probe—it's the basic backcountry checklist. But there's more to a comfortable day on the skintrack than those three essentials— here is our second installment of skinning gear to keep you moving in the right direction.
Want tester feedback on these products? Subscribe now or pre-order in our online store to get a copy of Backcountry Magazine's 2020 Gear Guide with in-depth reviews of all 39 Editors' Choice winners, plus more than 200 other must-have skis, splitboards, boots, bindings, clothing and accessories.
Le Bent Le Send Sock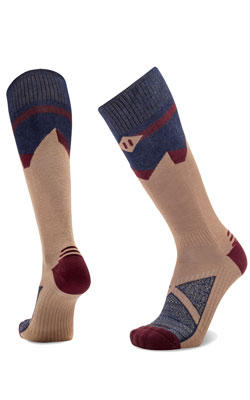 Even Cody Townsend isn't immune to soggy feet. In fact, he got so tired of blistered, pruny toes that he partnered with Le Bent to create a signature sock, Le Send, the first sock specific to skintrack epics. The Australian company doubled their standard thickness in the sock's toe to accommodate AT boots' wider toeboxes, and removed forefoot compression to increase blood flow, placing compression in the calf for muscle support. The sock uses Le Bent's merino/rayon fabric to wick away moisture, and small silicone strips line the heel to prevent slippage to better Le Send to the top of a Townsend-level line—the rest is up to you.
$32 lebent.com
Leki Helicon Lite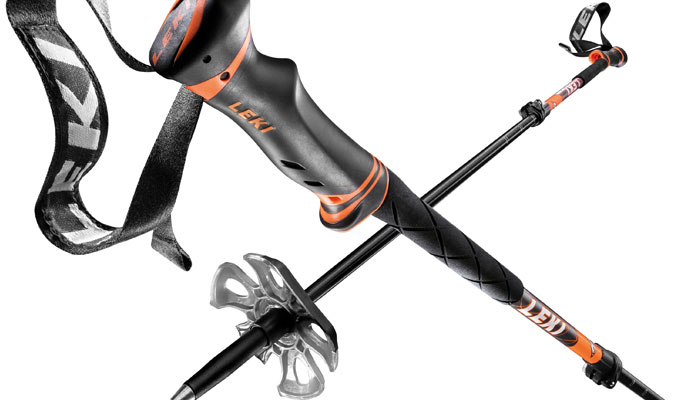 Backcountry poles have a balance to strike, measuring weight against strength to accommodate long tours and bottomless days. Leki achieves that happy medium with their Helicon Lite, tipping the scales at only 9.4 oz. per pole and featuring an aluminum construction to stick around season after season. The adjustable pole reaches from 110 to 145 cm, and proprietary Speedlock+ keeps the setting in place. Extra grip located underneath the handles presents another spot to grab when wading through the deep, and the butterfly-shaped basket is specifically constructed to help flip buckles and risers.
$80 leki.com
Scarpa Alien RS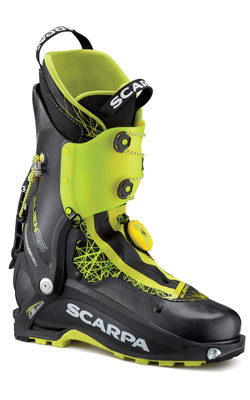 Scarpa's Alien series refers to their skimo-specific boots, which rely upon carbon construction and far-reaching walk modes. The Alien RS is no different, focused on race performance and Haute Route stamina, thanks to a carbon-infused Grilamid shell and cuff and a 72-degree range of motion when the walk lever flips up. In ski mode, engage the Boa dial and Scarpa's Speed Lock system, which replaces buckles with a thin cord that connects the walk mode lever and cuff. A 95-flex rating, accredited in part to the tall cuff and traditional liner, makes turns as effortless as miles trekked. 3.9 lbs.
$870 scarpa.com
Roka CP 1X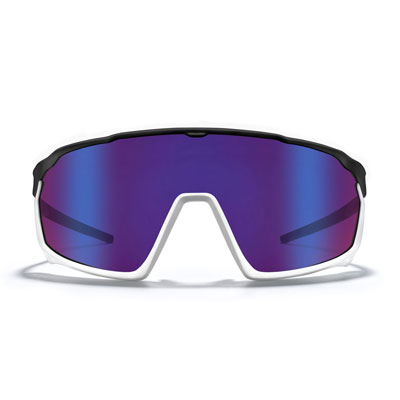 Big sunglasses are having a moment. And why shouldn't they? As good as they look, they're also functional, standing in for goggles when looking to travel light. Roka's CP 1X weigh only 27 grams and sport a wide lens with five swappable options for customization based on preferred light transmission—a simple tab holds lenses in place. The continuous eye coverage accommodates peripheral vision and blocks wind and snow on the descent, and a nose pad with gecko-like grip keeps the sunglasses in place through sweat or snow.
$240 roka.com
Black Diamond Equipment Helio 76

Black Diamond's Helio line, available in waist widths from 76 to 116 mm, is their solution to covering off-piste miles quickly and still keeping up on the descent. The 76 debuted last fall, two years after the line's introduction, and targets the skimo, uphill-fitness and couloir-seeking crowd. It relies on a carbon-wrapped balsa and flax core, and rubber is added into the tip and sidewalls to offset any chatter. Though early rise in the tip and tail inject a little fun into the ride down, Black Diamond recommends not mounting their Helio line with telemark bindings, given the skis' svelte construction. 5.9 lbs. (171)
$800 blackdiamondequipment.com
Maloja Barbletta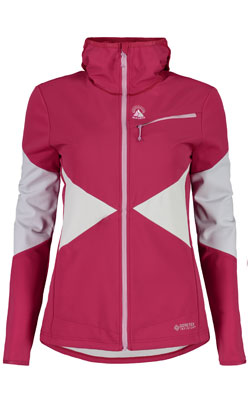 Germany-based Maloja may be best known in the U.S. for their mountain biking shorts, but the Barbletta softshell demonstrates the brand's depth. The light outer layer is comprised of Gore-Tex Infinium, which provides stretch and breathability while offering wind and water resistance, and light thermal insulation is bodymapped throughout. A chest beacon pocket, another chest stash pocket and venting under the arms scream go-to uphill layer, but the Barbletta's most unique feature is its "storm mask," a ventilated face cover that's attached to the hood and can be deployed to combat summit chills.
$259 malojaclothing.com