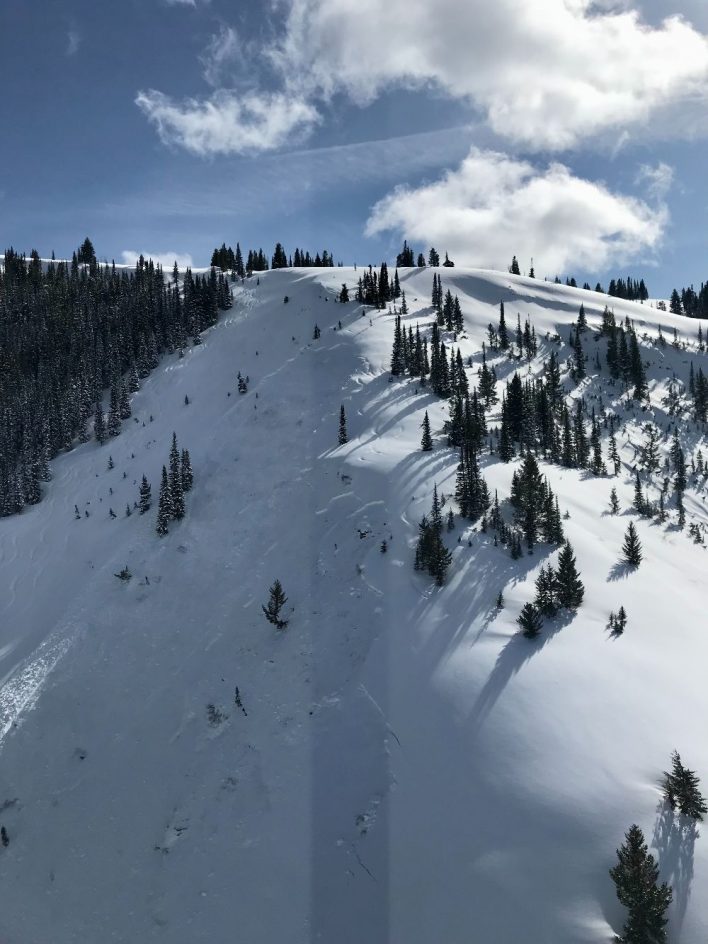 Wyoming reported its first skier avalanche fatality of the season Thursday when a man was caught, buried and killed on the western slope of the Teton Range. Authorities are withholding the name of the deceased until next of kin is notified.
Many details are still unclear. The accident occurred in the southern toe of the Tetons in Game Creek near Victor, Idaho. The party was descending a northeast aspect when a skier triggered the avalanche at 8,085 feet. Two members of the party, a man and a woman, were caught and buried. The party called Teton County Search and Rescue (TCSAR) at 3:20 p.m.
Their companions found the woman breathing and conscious, but the man was unconscious and not breathing when located. Members of the party began CPR. According to a post from TCSAR, "While TCSAR was en route, it was determined that the male skier had passed away. The volunteers arrived on scene and transported the woman via helicopter out of the backcountry to a waiting ambulance."
The Bridger-Teton Avalanche Center (BTAC) forecasted low danger in the low- and midelevation bands between 6,000 and 9,000 feet and moderate danger in the upper-elevation band between 9,000 and 10,500 feet. After prolonged dry spells, a low-pressure system brought new snowfall and strong winds to western Wyoming the week prior. "Snowfall since March 7th sits upon firm crusts and slab failure could occur on density breaks within recent snow or on this firm surface," the BTAC wrote in its Thursday morning forecast, in which it listed wind slab as the primary problem at upper elevations on northwest through southwest slopes. Additionally, the BTAC wrote, "At the mid elevations, isolated pockets of wind slab could be found."
This is the second avalanche fatality in Wyoming this season, the first being a snowmobiler killed near Willow Peak this past weekend. Along with an avalanche fatality in Colorado's San Juan Mountains on Thursday, the Game Creek death brings the United States' season total to 14. It is the second backcountry skier fatality in the Tetons this winter, following a skier who fell in the Apocalypse Couloir in late January.