Editors' Choice: Petzl Sirocco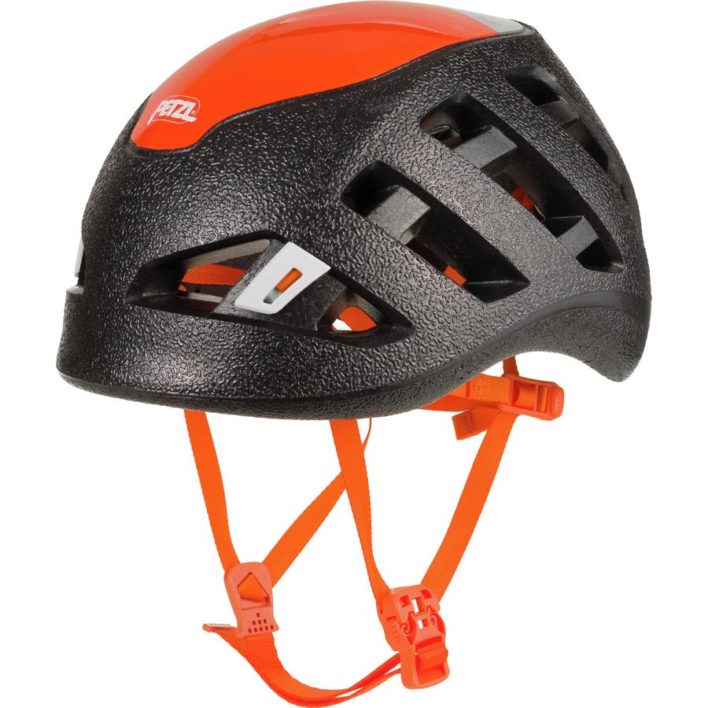 They say the best helmet is the one you'll wear. And for skiers who climb and climbers who ski, the dual-certified Petzl Sirocco gives no excuses to leave your helmet behind, even on the longest tours. "This helmet is uber light! You might just for-get that this thing is strapped to your backpack,"one ski-mountaineering-focused tester raved.
For years, backcountry skiers have been trading out heavy and bulky alpine ski helmets to cash in on the weight savings and additional ventilation provided by climbing helmets. More recently, dual-certification alpine skiing/climbing helmets like the Salomon MTN Lab and Scott Couloir have offered backcountry-focused applicability. Seeing an increased need for a more specialized ski touring helmet, Petzl took to their lab—where they design high-performance athletic gear and high-angle professional rigging equipment—to create a CE certification specific to ski touring. This new CE Ski Touring certification combines EN 12492—the international standard to which climbing helmets are certified—with Petzl's ownTop and Side Impact.
Unlike a traditional climbing helmet, the Sirocco is designed to protect your noggin on all sides against hazards found in alpine environments, including falling rocks and impacts against hard surfaces. Even so, the significant ventilation precludes the Sirocco from meeting the common alpine-skiing helmet standard, EN1077. (Conversely the Salomon MTN Lab and Scott Couloir II meet EN 12492 and EN 1077.)
Our tester found the ample ventilation to be clutch, deeming the Sirocco "perfect for boot-packing rocky couloirs late into the spring." The helmet also offers a wide range of adjustability, the fit easily accommodating a hat when necessary on colder days. To keep the Sirocco a featherweight 5.6 ounces (the MTN Lab and Couloir II each weigh 13 ounces), the inner harness is made of lightweight webbing with a synching strap on the back, rather than a traditional plastic harness or a Boa adjustment system. "Surprisingly easy to adjust, and it stays snug all day without squeezing your head," our tester conceded after expressing, "I was worried about it twisting and tangling on my pack, but it's been smooth sailing so far."
Other features include headlamp clips for dawn patrols and an elastic goggle clip on the back. The tester did note that goggles didn't fit well when worn on the outside of the helmet. "I found it much more comfortable to just wear the goggles under the helmet in true park-rat style," she said. Her favorite feature, however, was the magnetic chin-strap clip, which made it easy to secure the strap, no matter how bulky her gloves were. "Just get them close and they'll snap together on their own," she said of the straps, continuing to comment that the days of getting frostbite while fiddling with a helmet were over.
$140, petzl.com
Giro Grid MIPS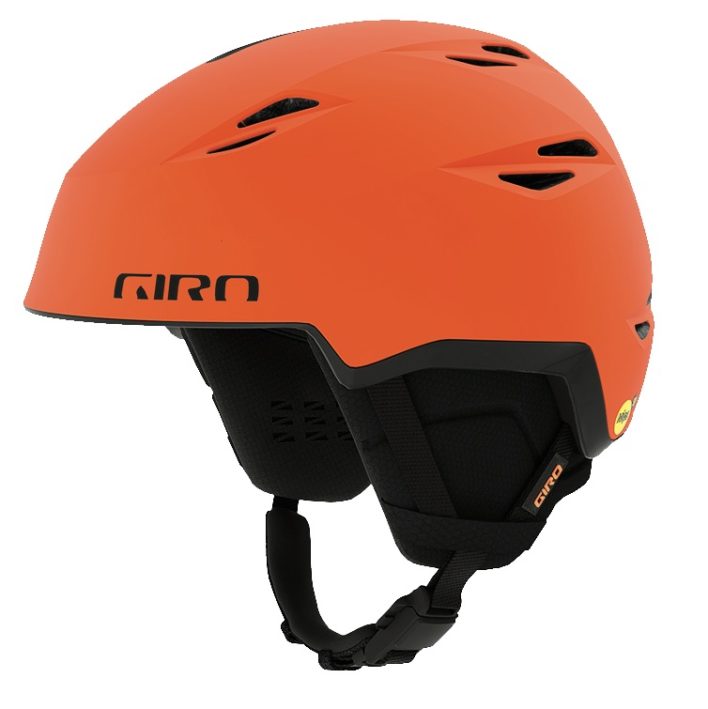 The Tech: Giro took MIPS technology one step further by helping to develop the MIPS Spherical technology found in the Grid MIPS helmet. This new tech gives more protection to against both high- and low-speed impacts at multiple angles by increasing the response time of the MIPS ball-and-socket like design and doing so over a larger area of the helmet.
The Talk: "The Giro Grid was a good balance of lightweight, breathable, warm and comfortable," said the tester, adding, "If you're looking for a do-it-all helmet with MIPS and good venting and don't mind getting used to the at-first-tricky magnetic buckle, this is a great helmet.
$280, giro.com
Sweet Protection Ascender MIPS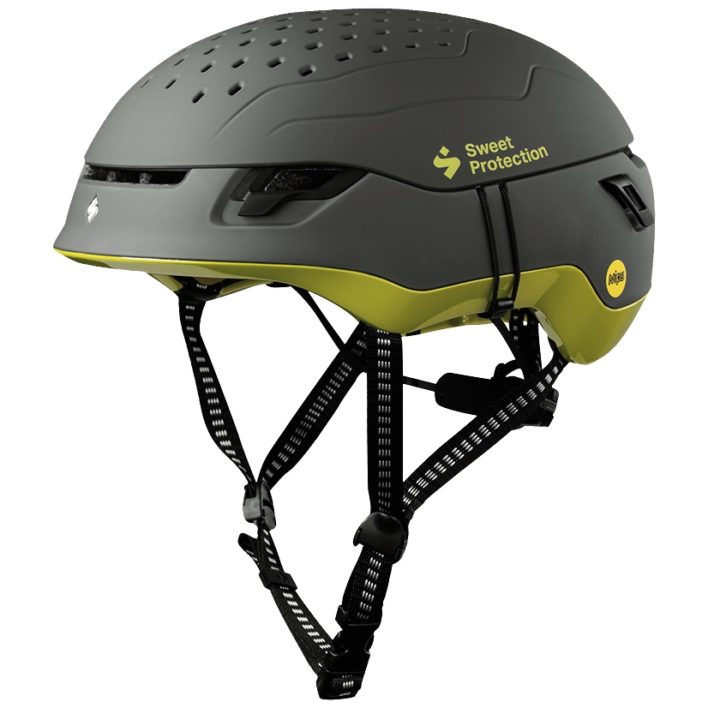 The Tech: The Ascender MIPS boasts a certification for both alpine skiing and mountaineering. This combined with 108 small, penetration-proof vents, a google and headlamp clip system and a low profile designed for easy packability make the Ascender a touring machine.
The Talk: Our Ascender tester honed in on the duality of an alpine-helmet level of safety in a well vented, mountaineering-style package. She deemed it "a helmet that will carry you from early season schwacks to late season T-shirt skiing," and found it comfortable with or without a hat.
$220, sweetprotection.com
Movement 3 Tech Alpi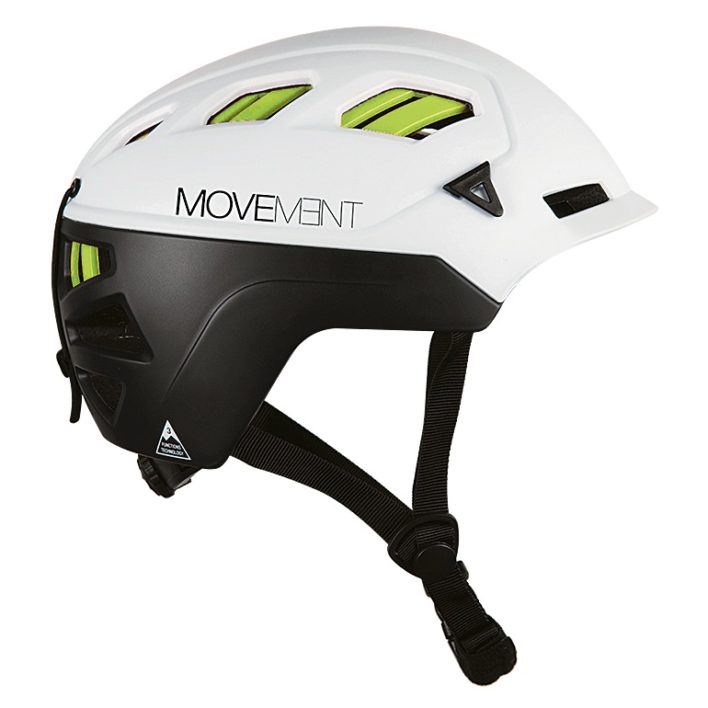 The Tech: Movement's 3 Tech Alpi is one of the few helmets that carries a biking certification on top of skiing and mountaineering certs. At only 12 ounces, this helmet was designed with long, human-powered days in mind and includes removable earpads and a fast drying, anti-bacterial liner.
The Talk: Our tester used the 3 Tech Alpi for full-on adventures that included biking, scrambling and skiing, noting, "It's one of the lightest-weight helmets with a full ski rating, so I'll actually carry it." She also found that the helmet worked well with either goggles or sunglasses and had enough adjustability to be comfortable with everything from a thick winter hat to a visor to nothing underneath.
$185, movementskis.com
Team Wendy M-216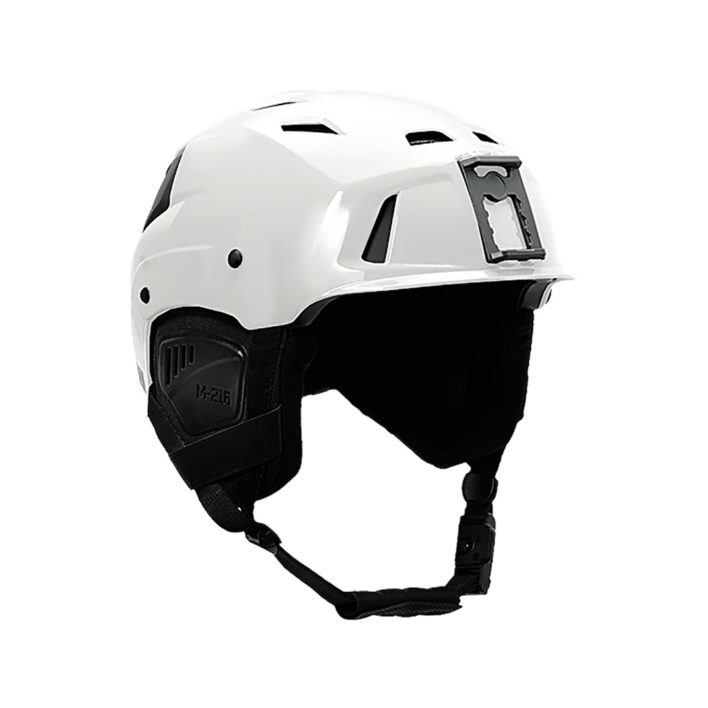 The Tech: Team Wendy makes helmets for everyone from the military to search and rescue crews to recreational users looking for a hard-knock lid. The M-216 fills the latter niche, with ABS hard shell in the front for added protection and a polycarbonate back panel to reduce weight. A Boa-closure system helps fine tune fit and the 14 vents ditch heat.
The Talk: While the M-216 tester conceded it isn't the sexiest helmet on the market, she was impressed with the venting system, specifically "the ones right above your goggles," which she found "continued to move sweat up and out."
$199, teamwendy.com
POC Fornix Spin Pow x Jeremy Jones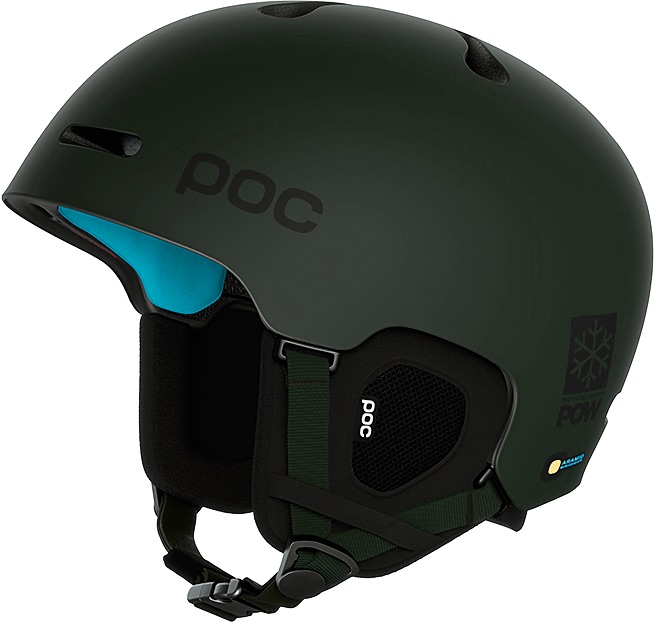 The Tech: POC's Fornix helmet isn't anything new—that is, it wasn't until this year, when the staple got redesigned to include the brand's Whole Helmet Concept. Now, an extended polycarbonate shell covers the helmet's rim, and a padded interior (deemed SPIN—Shearing Pad Inside, by POC) provides extra cushion.
The Talk: "These are clearly designed to go with the Fovea goggle," the Fornix tester said. "It's a really smooth fit without any gapping." Like the Fovea, 10 percent of proceeds go to Protect Our Winters; per our tester, "it's a selling point that feels more relevant each day."
$180, pocsports.com
Scott Couloir Mountain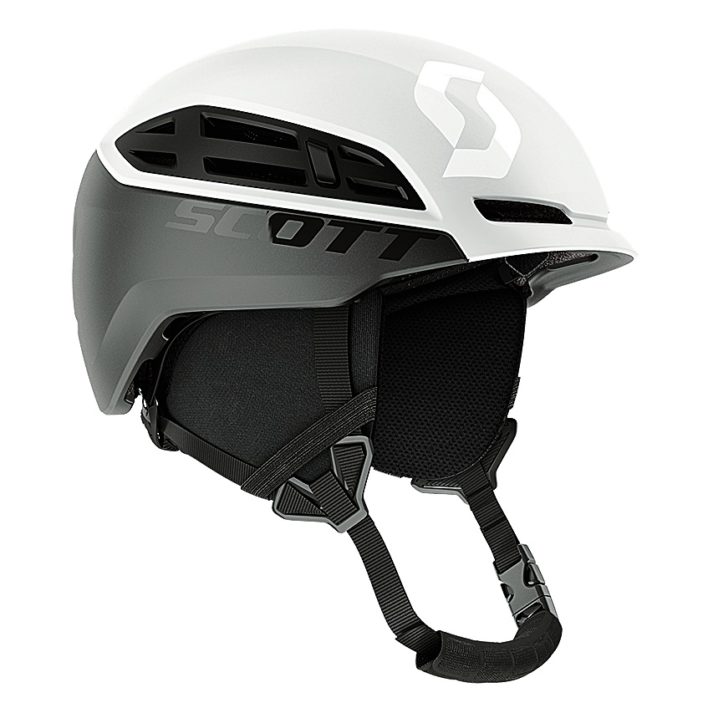 The Tech: Scott's Couloir Mountain earns dual-standard certification for skiing and mountaineering, making it a no-brainer for alpine scrambles and smoothly getting back to the car. Don't expect a climbing-helmet profile, either; Scott employs Casidon, a protective layer found in many ski racing helmets, in the top of the Couloir, and in doing so was able to create a low-profile design with a freeride feel.
The Talk: The Couloir tester fell hard: "This is your quintessential backcountry helmet," she said, noting that it "has all the proper venting, the headlamp fixation, and it's lightweight. It's as safe as it is sleek."
$180, scott-sports.com
---
These reviews were originally published in October 2020 in Issue #135. To read more of the untracked experience, pick up your copy here or subscribe.