Black Diamond Equipment Whippet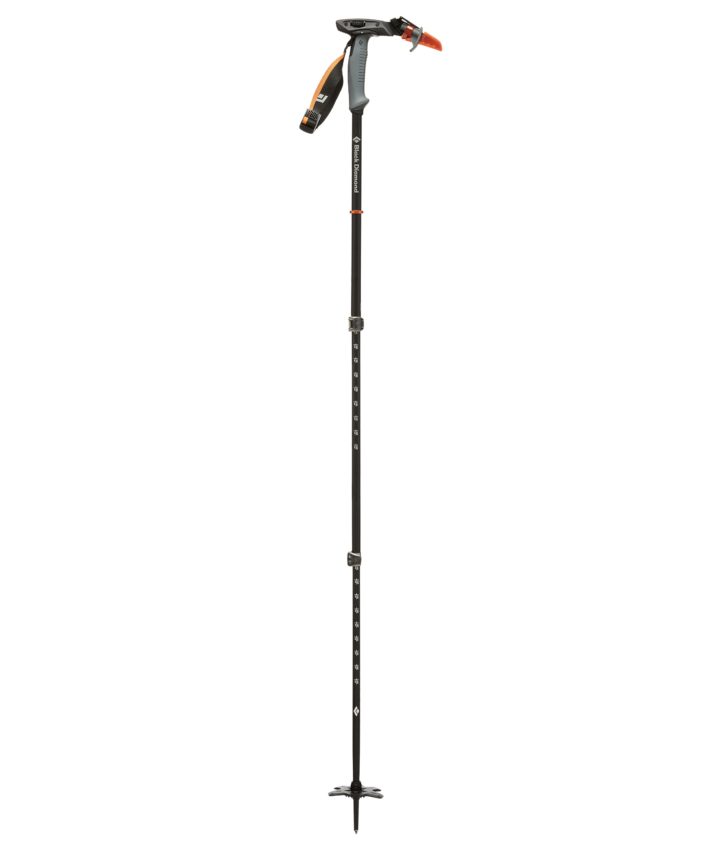 A pole and an ice axe in one, the Whippet is nothing new to Black Diamond's lineup. But that's not to say it isn't worth its 2 lb. per pair weight (picks included). The Whippet features an aluminum three-piece shaft and a removable steel pick to transition from technical climbing to more moderate descents where a pick is more liability than lifesaver. "One of the most practical tools out there," our tester said of that utility, noting that the three-piece shaft that could easily be stored in a pack for splitboarders. "It's confidence inspiring," she continued, "without being over designed."
$125, blackdiamondequipment.com
Petzl Switch System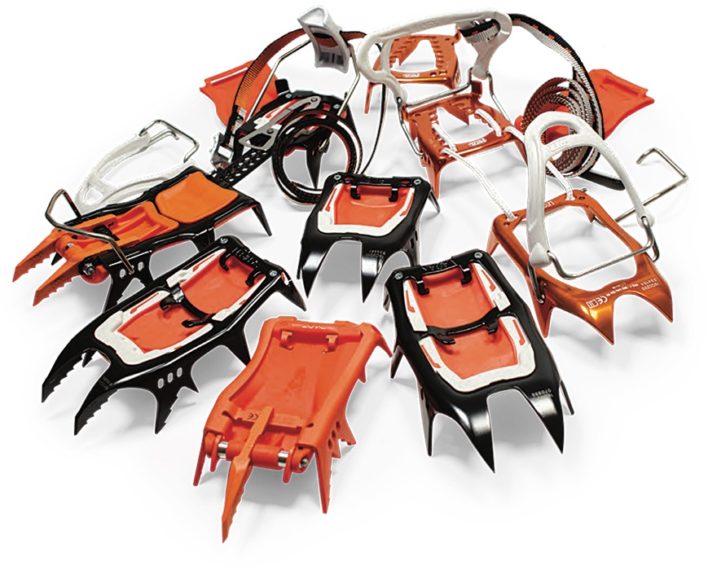 With their Switch System, Petzl has made all of their crampons—from their technical ice and mixed model to those more glacier-focused—compatible with one another. This means that the ski boot-compatible Leverlock bindings can be switched out with the snowboard-style Flexlock and different steel and aluminum parts can be interchanged as needed. Our tester checked out a handful of these Switch System models, including the Cord Tec-equipped Irvis Hybrid and the beefier steel Sarken. He noted that interchanging the parts was simple, with the exception of the Irvis's string, as the knot locked into place after one use. He concluded, "Those with diverse high-alpine objectives will always having the right tool for the job."
Price varies based on components, petzl.com
Grizzly.ski GR Olympic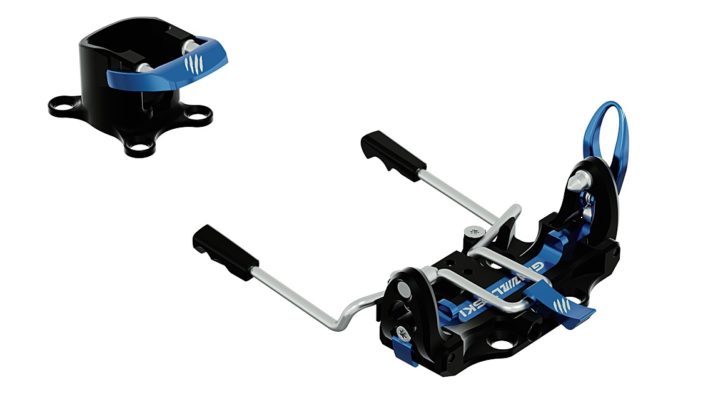 Slovakia-based Grizzly.ski released the race-specific GR 48 in 2017. The latest speed-touring GR Olympic features full lateral and vertical release, which the skier selects in either a 6, 8 or 10 when ordering. With the GR Olympics mounted on sub-five-pound Voilé Objectives, the tester noted a dramatic-feeling lack of binding weight. He found that the heel riser changed heights easily with a pole basket and summarized, "The Olympics performed as designed—super light, easy to manage while climbing, solid retention on downhills." Outfitted with the release value of 8, the Olympic weighs 8.8 oz. per pair, including brakes. Other add-ons include crampon attachments (0.2 oz.) and length adjustment plates (1.1 oz.).
599€, grizzly.ski
Pomoca Free Pro 2.0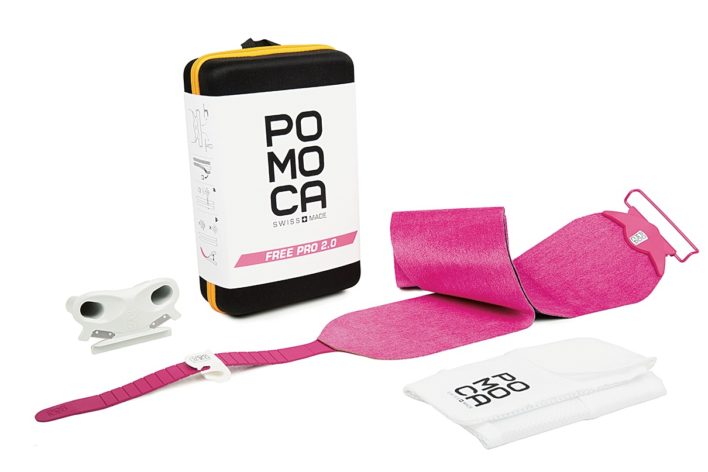 Advertised as the lightest full-width skin available, Pomoca's Free Pro 2.0 is perfect for uphilling on any ski. The Free Pro 2.0 saves weight with a thin, super-flexible backing, which allows the folded skins to roll into a compact cylinder that's easily stowed in a pocket. A waterproof membrane aims to prevent moisture from reaching the adhesive, and the Ever Dry 3.0 treatment is designed to keep the plush from absorbing water. Pomoca optimized the mohair/nylon plush to balance both glide and grip. After a few days of break-in, the glide improved noticeably, particularly on cold, dry snow. The adhesive held reliably over a broad range of temperatures but peeled easily from the ski.
$199-209, pomoca.com
Montana Adrenaline Fusiontec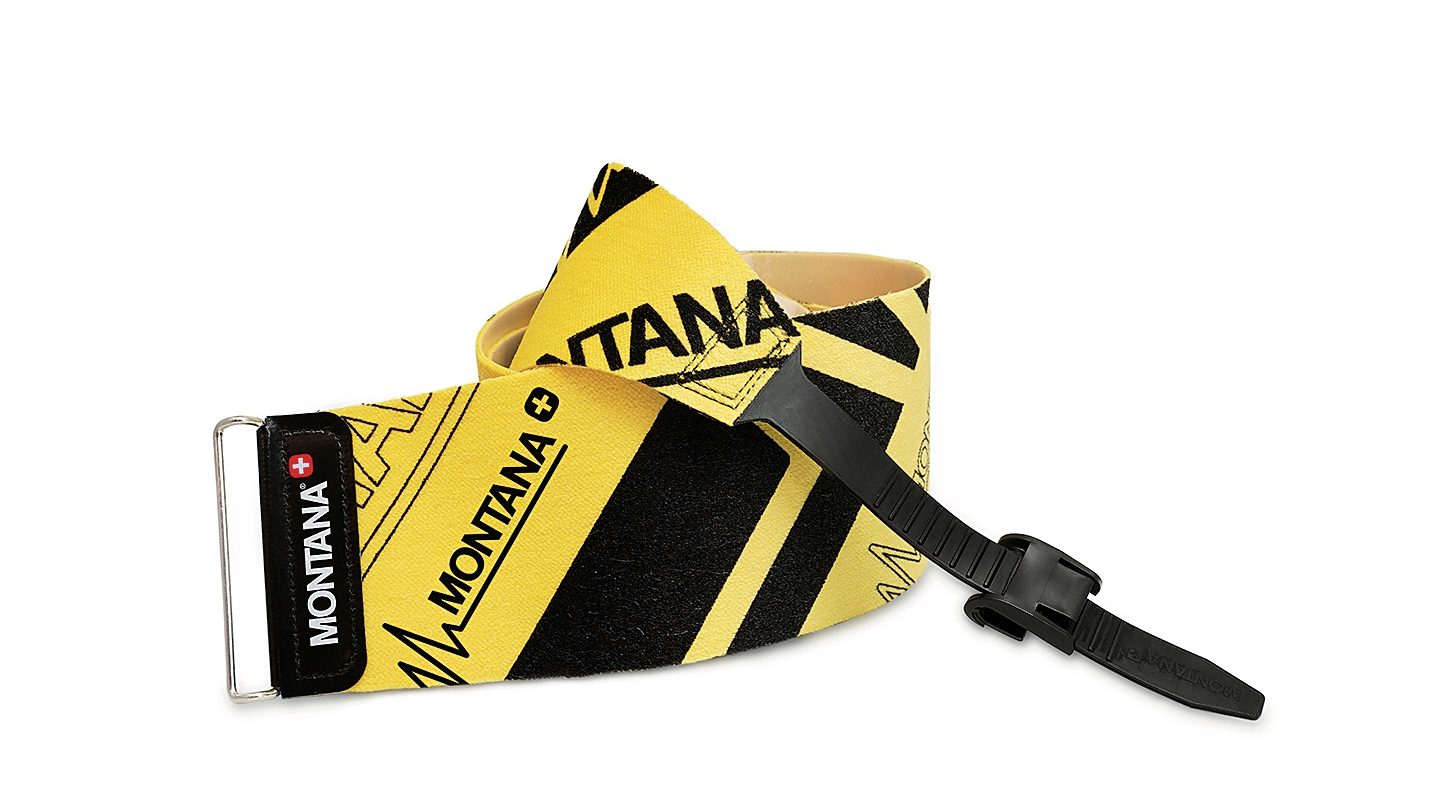 Montana releases the new polyurethane Fusiontec adhesive after four years of development. In testing, it held across a broad temperature range, sticking tenaciously to the ski, without any snow creep at the edges, for multiple laps at 0° F. Unlike typical hot-melt glue, the adhesive easily separates glue from glue; but Montana recommends rolling adhesive-to-plush, or using the supplied nets, to preserve the adhesive. The low-profile tip loop bends to snugly fit any ski tip. The tail strap remained stretchy and pliable super cold temperatures. The 65/35 mix plush glides similarly to other mohair/nylon mixes, while washing the adhesive with soap and water removes any accumulated debris. Available in six lengths at 140mm width.
$255, climbing-skins.com
---
This article was originally published in Issue #139. To read more, pick up your copy at BackcountryMagazine.com/139 or subscribe.