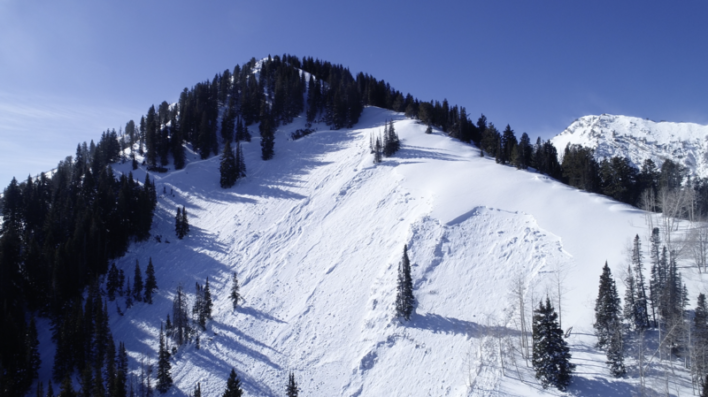 Four skiers were killed in an avalanche in the Wilson Glades between Millcreek Canyon and Big Cottonwood Canyon on Saturday, February 6. These four deaths bring the total number of avalanche fatalities in the United Sates since January 30 to 15 and to six fatalities in Utah this season.
According to a press release from the Salt Lake Unified Police Department (UPD), two parties—one of three and one of five—were travelling in the Wilson Glades when one skier triggered the avalanche. All eight skiers were caught and six were fully buried. Two of the buried victims were dug out with only minor injuries before digging out the four deceased. Among the deceased were Sarah Moughamian (29) of Sandy, Utah, and Louis Holian (26), Stephanie Hopkins (26) and Thomas Louis Steinbrecher (23) of Salt Lake City, Utah.
The UPD received a call with information about an avalanche in Millcreek Canyon around 11:40 a.m. Salt Lake Search and Rescue was deployed the scene both on foot and via helicopter. The four survivors were evacuated from the scene via helicopter, but dangerous avalanche conditions delayed efforts to recover the four deceased until Sunday morning.
Wilson Peak is situated to the northeast of Gobbler's Knob and splits Big Cottonwood Canyon and Millcreek Canyon in the Wasatch. According to a preliminary report from the Utah Avalanche Center, the avalanche occurred at approximately 9,800 ft. in Wilson Glades, a north-facing tree run off of Wilson Peak that empties in Millcreek Canyon. The avalanche's crown ran 250 ft. across the slope and was 2.5 ft. deep.
The Utah Avalanche Center rated north through easterly slopes above 9,500 ft. as high on Saturday, February 6, warning that avalanches triggered in these zones could be up to five feet deep and several-hundred feet wide. The region had seen strong winds and three to five inches of new snow overnight, bringing storm totals up to 10 to 15 inches, all of which is sitting on an older layer of weak snow.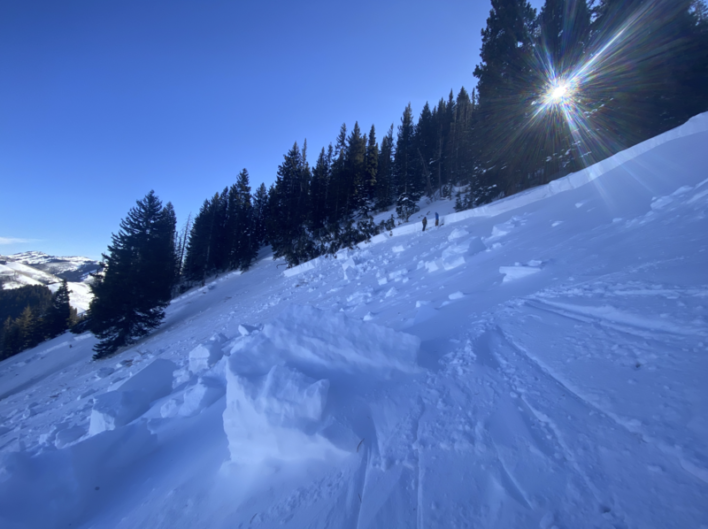 Forty avalanches—both human triggered and natural—have been reported around the Salt Lake Mountains over the past week, but the UAC estimates that the actual number is much higher. One close call was caught on camera when a snowmobiler-triggered a slide in the Uintas caught and buried one rider. Another snowmobiler was also partially buried in the upper Mary Ellen drainage of upper American Fork on a north-facing slope at approximately 10,000 feet and a skier was caught and carried near Brighton resort while skiing off the backside of Clayton Peak in the upper Lackawaxen area.
Across the western U.S., avalanche conditions remain elevated. On Saturday, February 6, in Montana's Swan Range, a snowmobiler was killed in an avalanche in Wounded Buck Creek, to the north of Wildcat Lake. The three other members in the party were partially buried but survived.