It's not all fun and games at Gear Test Week. Our 43 testers—32 skiers and 11 splitboarders—hit the slopes at Utah's Powder Mountain with the dawn's early light and don't go to bed 'til the day's reviews are complete. From carving smooth powder turns to busting through crud and shredding corduroy, each tester aims to test eight products per day, a task that provided us with more than 1,100 individual reviews to craft the 2019 Gear Guide, available now and packed with tester feedback.
From the 236 products we ran up and down the mountain, each tester nominated their personal favorites. Here are their picks and profiles, so you know who's doing the dirty work and what they liked best.
AGE 37, 6 FEET, 195 LBS.
Kirkwood, Calif.
CURRENT SETUP
Ski Logic Yeti skis, Dynamite Speed Radical bindings, Scott Cosmos II boots
GEAR PREFERENCE
"I'm starting to lean toward a lighter setup but still want something responsive and fun for making turns. I tend to shop in the husky section, so I lean toward stiffer flex in my boots and skis."
SCOTT COSMOS III
$800 – scott-sports.com | SIZES (mondo): 25.5-31.5 | LAST (mm): 103.5 | WEIGHT/PAIR: 5.7 lbs.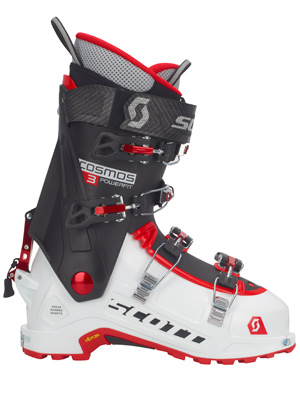 "The updated walk lever is a nice improvement over the Cosmos II and the high cuff is a great addition. The flex is progressive and predictable."
SALOMON S/LAB MTN
$975 – salomon.com | SIZES (mondo): 24.5-30.5 |  LAST (mm): 98/104 | WEIGHT/PAIR: 6.9 lbs.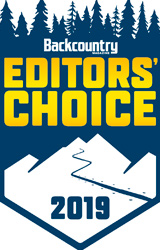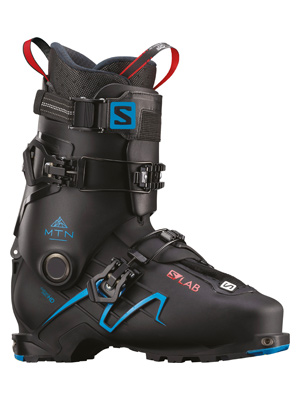 "The Salomon S/LAB MTN is incredibly precise and powerful for a two-buckle boot. The light weight combined with a best-in-class walk mode made this boot stand out as a top performer."
ROSSIGNOL ALLTRACK PRO 120 LT
$700 – rossignol.com | SIZES (mondo): 24.5-29.5 |  LAST (mm): 100 | WEIGHT/PAIR: 7.3 lbs.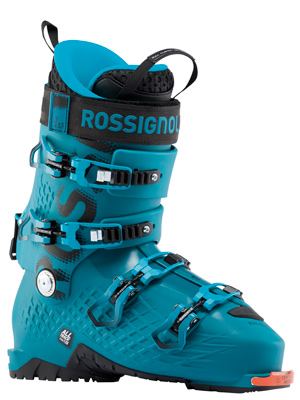 "Stiff, uncompromising and comfortable. The walk mode is comparable to other 4-buckle boots on the market, but at significant weight savings."
VOILÉ HYPER V8
$795 – voile.com | SIZES (cm): 165, 171, 176, 181, 186, 193 | DIMENSIONS (mm): 141/112/123 | WEIGHT/PAIR: 6.3 lbs. (176) | TESTED LENGTH: 186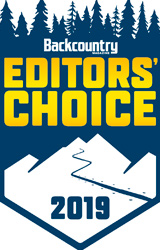 "The Hyper V8 shines in a few inches of fresh and has incredible utility for a 115mm-waisted ski. It goes up well and goes down even better."
ARMADA TRACER 98
$775 – armadaskis.com | SIZES (cm): 164, 172, 180, 188 | DIMENSIONS (mm): 132/198/123 | WEIGHT/PAIR: 8 lbs. (180) | TESTED LENGTH: 180

"The Armada Tracer 98 is one of the best skis at the test this year. Energy is on tap and it charges in all conditions, but it's light enough for serious turning.. A great quiver of one with awesome performance in a lightweight package."
ATOMIC BACKLAND 107
$850 – atomic.com| SIZES (cm): 175, 182, 189 | DIMENSIONS (mm): 137/107/125 | WEIGHT/PAIR: 7 lbs. (182) | TESTED LENGTH: 182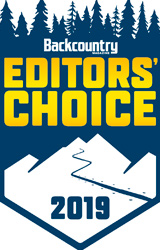 "Kick-ass performance with enough carbon fiber to keep the weight respectable for touring. The Backland 107 is a solid, stable all-around performer."