The Mt. Shasta Avalanche Center confirmed Thursday the death of a skier near Etna Summit, southwest of Etna, California, following a Wednesday avalanche. Mt. Shasta News has identified the victim as 35-year-old Brook Golling, of Ashland, Oregon.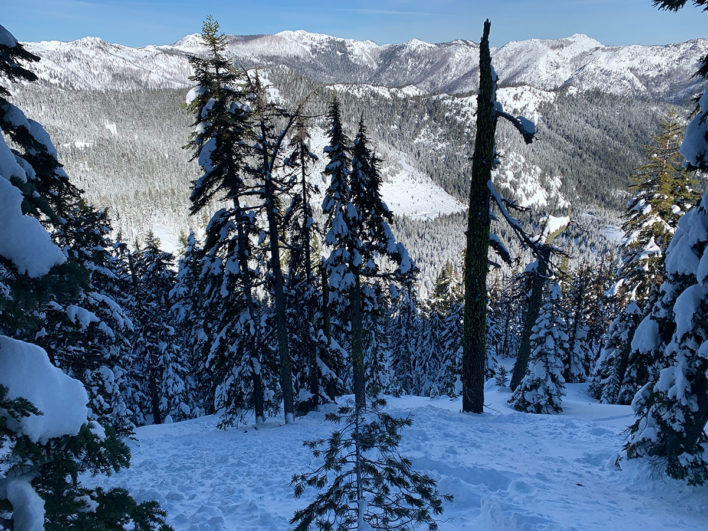 According to a preliminary report from the Mt. Shasta Avalanche Center, Golling and his partner, Ben Koerber, also from Ashland, were traveling through terrain with which they were familiar and were preparing to transition from skinning when the avalanche broke. The slide fractured 70 feet wide and two feet deep and ran 200 feet from the ridgeline, where they were standing, and through the trees below, on a northwest-facing slope near 6,650 feet.
The slide caught both individuals, but Koerber was able to free himself. Koerber began a beacon search before finding that his beacon was malfunctioning; he began digging in a probable location—the site of a tree well—exposed a ski pole and found the Golling buried beneath six feet of debris, approximately 25-30 minutes after the avalanche occurred. After more than an hour of CPR, Koerber was unable to revive Golling.
"Both had many years of backcountry experience, carried a beacon, shovel and probe and were familiar with the area," the Mt. Shasta Avalanche Center wrote in its preliminary report. "They did everything right," Nick Meyers, director of the Mt. Shasta Avalanche Center, added in a statement to Mt. Shasta News. "They had their beacons, shovels and probes and knew how to use them."
Officials later found corrosion within the battery compartment of Koerber's beacon, which may have led to the malfunction. According to the preliminary report, the partners performed a successful beacon check prior to their tour and their beacons indicated good battery life.
Etna Summit falls beyond the forecast area of the Mt. Shasta Avalanche Center, which is currently reporting considerable avalanche danger above tree line and moderate danger near tree line as of its Friday bulletin.
Friends of Brook Golling have created a donation page in his memory.